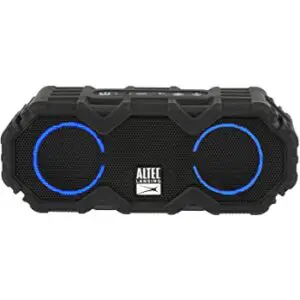 LIFE JACKET JOLT WITH LIGHTS RUGGED BLUETOOTH SPEAKER

In the Box
IMW580L Lifejacket Jolt with Lights LIFEJACKET JOLT Rugged Bluetooth Speaker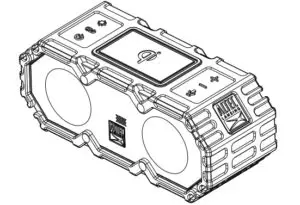 Wall Charger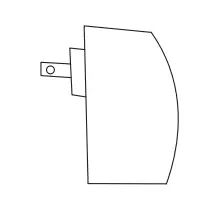 Micro USB Cable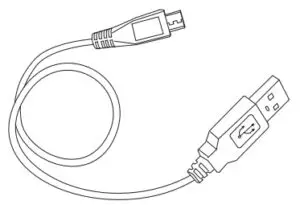 A Closer Look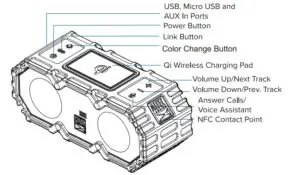 Charging


(red)= Charging

(off)= Charger
Place a Qi Wireless Charging Compatible Device on the Wireless Charging Pad to Begin Charging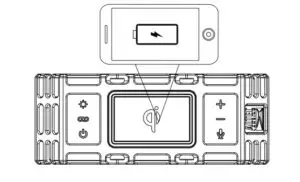 Powering on/ Bluetooth Pairing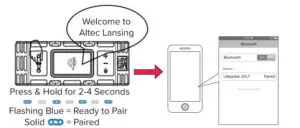 For NFC- Enabled Phones

House Party Mode
After connecting Bluetooth PRESS AND HOLD 2-3 SECONDS



= Parent Speaker Ready To Pair
Any Additional Speakers TAP ONCE


= Green light will continue to flash when connected.
Just Ask/ Light Change Mode
To toggle between the different light modes: Multi color solwfade, White pulse to music, Multi color pulse to music, White slow fade, Solid Blue, Multi color change, Off.


To Activate JUST ASK and Speak to Siri or Google Assistant
NOTE: First time power onthe unit, After 20 seconds the Lights wo;; automatic change to off.
Controlling Music/ Bluetooth Reset

Play/Pause


Volume Up


Volume Down PRESS and HOLD


Next Track


Previous Track

Disconnect Bluetooth: Press and Hold for 5 seconds and device will beep.
Reset All Connnections: Press and Hold for 10 seconds and device will beep twice.
Answering Calls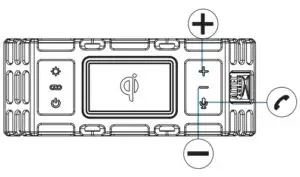 Press

Volume Up


Volume Down


Answer Call/ End Call
Press and Hold


Ignore Call
Overall battery performance varies dependent upon use settings and environmental conditions. For further information please VISIT www.alteclansing.com