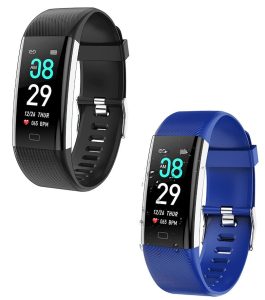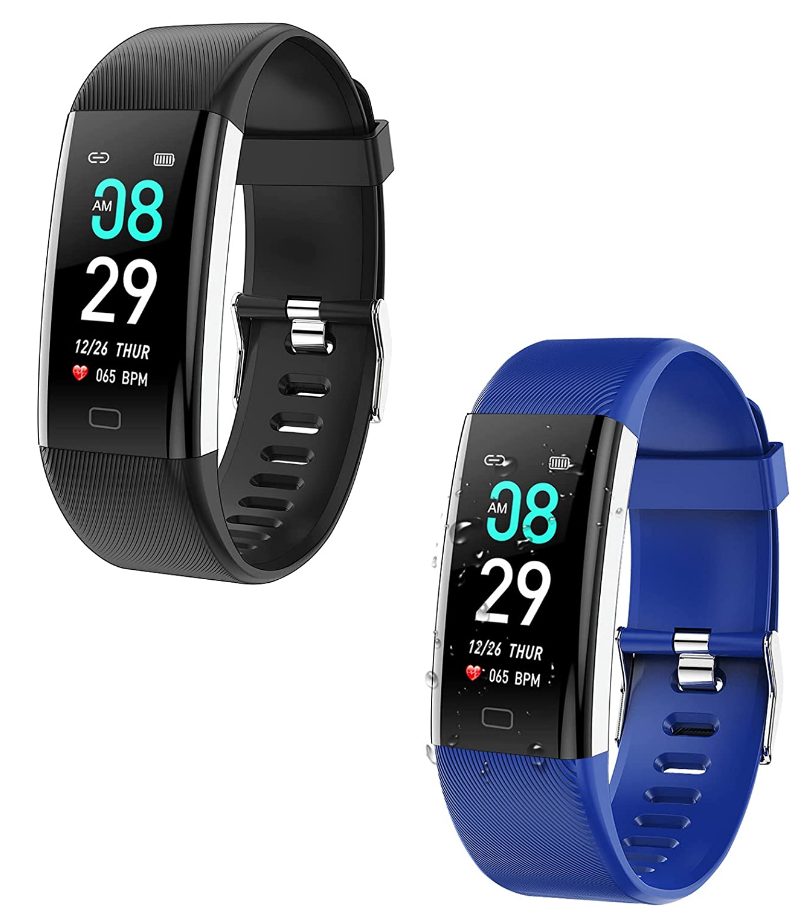 ANCwear F07 Smart Watch Fitness Tracker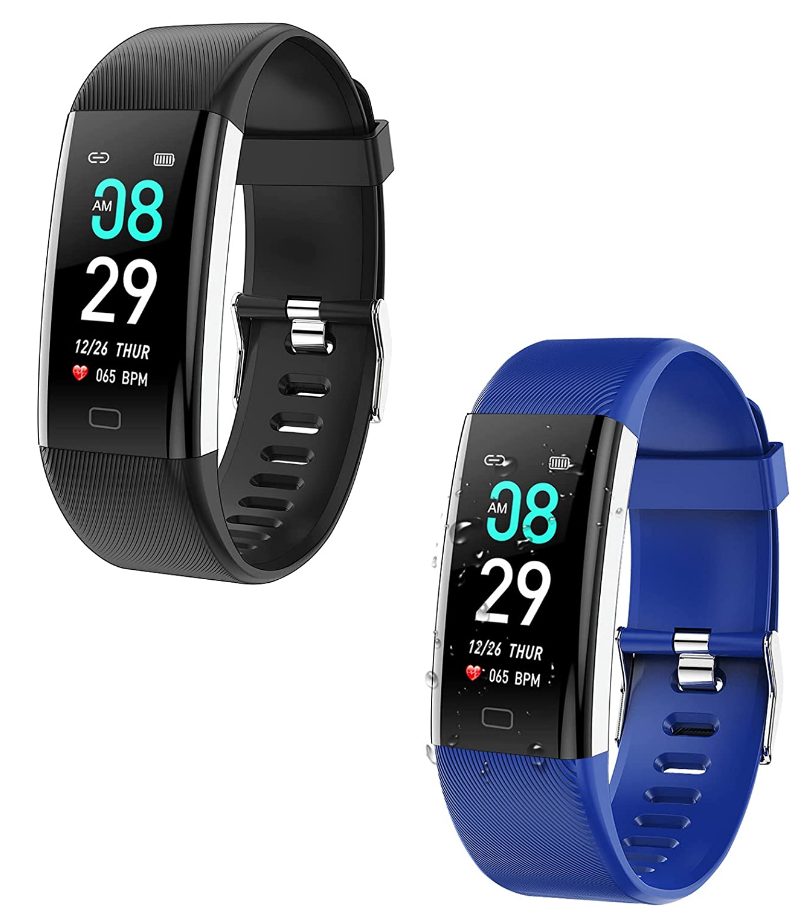 Specifications
BRAND: ANCwear
SENSOR TYPE: Wearable
CHARGE TIME: 1-2Hours
PLAYTIME: 5-10days
SIZE: 5.4inch-7.6inch
COMPATIBILITY: Android 4.4 & IOS 8.0 and above
CHARGING TYPE: wireless USB charging
Introduction
Keep track of your daily activities, including the number of calories you burn, how far you walk, how long you spend being active, and the quality of your sleep by this smartwatch. The whole data is available in the APP. It keeps track of your heart rate in real time and how long you sleep. It is assisting you in making changes for a healthier lifestyle by providing you with a thorough examination of sleep quality data. Track Your daily requests here: monitor your heart rate Blood pressure and oxygen monitors, sleep monitors, step counters, calorie counters, phone call reminders; SMS messages notifications, sedentary reminders, stopwatches, alarms, and remote camera controls, among other devices. When you get a call or SMS, as well as notifications from SNS (Facebook, WhatsApp, LinkedIn, Instagram, and Twitter), the fitness watch will vibrate your hand. You can Maintain your attention and productivity while making sure you never miss a crucial detail.
Android 4.4 and iOS 8.0 and later are both compatible with this fitness tracker. Wireless USB charging is available for the Fit watch. Remove the band before inserting the USB side into a standard USB port. Only 1-2 hours are needed to fully charge it, and it may be used for 5–10 days. The fitness watch fits wrist sizes between 5.4 and 7.6 inches for men, women, and children. You can change the size of the numerous holes to accommodate your hand.
HOW TO SETUP
Set your watch to "on."
Open Wear OS on your phone.
Click Set it up.
Follow the on-screen prompts on your watch to select a language and agree to the terms of service.
Follow the on-screen prompts on your phone until you locate the name of your watch.
Press the watch's name.
HOW TO USE
A smartphone is required to utilize a smartwatch. Install the smartwatch's included app on your smartphone, such as Apple Watch or Android Wear. You may synchronize the watch with your phone by launching the companion app on your smartphone and activating Bluetooth.
HOW TO CONNECT TO PHONE
Download the Google Play Store app "Wear OS by Google Smartwatch" on your phone. Turn Bluetooth on in your watch. Follow the basic setup instructions by opening the Wear OS software on your phone. Click "I agree" once.
HOW TO ADD APPS ON SMARTWATCH
Pick a category from the Play Store's home screen (e.g., Featured Apps, Featured Games, All Apps, etc.). Tap the to download a specific app. the search icon.
Choose the preferred app.
Put in place…..
Tap to start the app. Open.
Frequently Asked Questions
What smartwatch app do you use?
You must first switch on your smartwatch and download the Android Wear app (Opens in a new window) to your smartphone.
Why won't my smartwatch pair with my phone?
If you're experiencing trouble syncing your watch and phone, check to see if the Wear OS by Google app is up to date and that your phone's operating system is compatible (Android 6.0+ and iOS 10.0+). Check to see if Bluetooth is enabled on your phone, then turn it off and on again.
Will a smart watch function without a phone?
Some smartwatches may function independently of a smartphone. Usually, these are the more expensive devices that need a micro-SIM to function, allowing the smartwatch to communicate via a cellular network.
Can I use my SIM card from my phone in my smartwatch?
Make sure your SIM card is compatible with your smart watch as well. Any smart watch that can accept a SIM card, such as those made by Apple, Samsung, FitBit, Garmin, Ticwatches, and other manufacturers, is compatible with Simon IoT SIM cards.
How will I know when my smartwatch is fully charged?
A lightning bolt will show on your smartwatch's face to indicate that it is charging when you place it immediately on the wireless charger.
Can any smartwatch download apps?
Using your smartphone, you can add or remove apps from your smartwatch. Your smartwatch will automatically sync with any apps you add or remove using your smartphone. Make sure your smartwatch and your Android phone are both turned on and linked if you have them both connected.
What is a smartwatch reset procedure?
Make your go to Settings. Select General and then tap it. Tap Reset after sliding to it. To begin the reset, tap the checkbox and adhere to any instructions displayed on the screen.
Can I use my smartwatch without my phone at home?
Your smartphone can be wherever you want it to be if it is connected to Wi-Fi on your smartwatch and has a Wi-Fi or cellular network connection on your phone.
How far away from your phone can a smartwatch be?
Depending on the surroundings, the wireless Bluetooth connection's range between your phone and smartwatch can change significantly. Generally speaking, you should have connectivity of at least 10 meters (or 30 feet).
Are data plans required for smartwatches?
GPS watches and common smartwatches can operate without a data plan. They rather utilize the data on your phone. However, standalone smartwatches feature cellular connectivity and need a data plan because of this.
What does a smartwatch accomplish?
They may be used to access a variety of apps, make and take phone calls, and receive notifications. Some of the apps are actually helpful, and they frequently come with sophisticated fitness trackers that can monitor every movement you make.
What kind of SIM card does a wristwatch require?
A Nano SIM card or a micro SIM card are frequently used in smartwatches. In most situations, ordering this is free; however, in order to activate it on a mobile network, you must enroll in a plan. If you need to take a SIM card out of its slot, do it carefully and never push it in.
Which SIM card type do I require for my smartwatch?
For cellular connectivity, standalone smart watches need a GSM SIM card and operate independently.
How do I get my smart watch to work again?
The first step in fixing a smartwatch that won't switch on or isn't functioning properly is to force restart it. This will clear the memory on your smartwatch and stop any processes that might be the cause of the issue. Restarting under force is distinct from regular restarting.
How much time does a smartwatch require to charge?
Depending on the model, around 3 to 4 hours. Smartwatches such the Venture HR, Explorist HR, Sport, Carlyle, and Julianna can charge at least 80% in one hour.