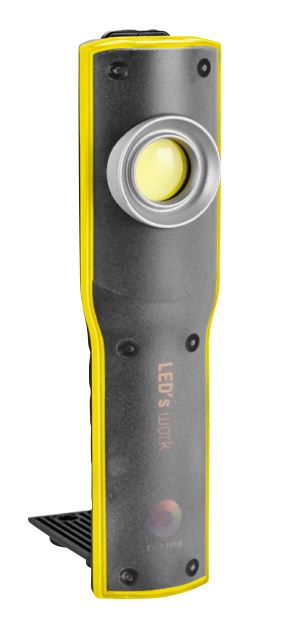 anslut 008732 Work Lamp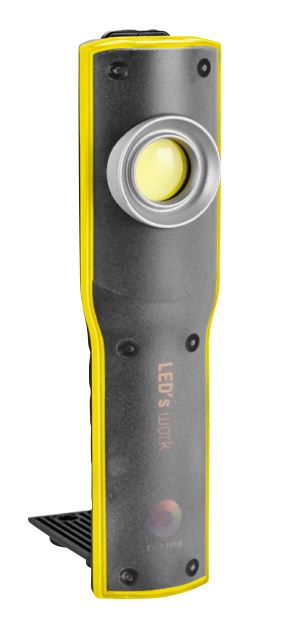 SAFETY INSTRUCTIONS
Do not look directly into the light when it is switched on.
Never point the beam at the eyes of people or animals.
Store out of the reach of children.
Can be used indoors and outdoors, but do not immerse in water or any other liquid.
Do not charge the product outdoors-this will not comply with protection rating IP65.
Do not use the charger to charge other products.
Only use the supplied charger to charge the lamp.
The switch must be in the off position during charging, otherwise this can damage the light.
Never cover the lens or reflector when in use.
Do not attempt to replace the battery.
The product must be discarded if the glass front is cracked.
The LED light source is not replaceable. When the light source has reached the end of its useful life the complete product must be replaced.
SYMBOLS
TECHNICAL DATA
Battery: 3.7 V/5000 mAh
Output: 10/3 W
Protection rating: IP54
Luminous flux: 1000/220 Im
Colour temperature: 6500 K
Charging time: Approx. 4 h
Run time: Max3/10 h
Operating temperature: -10-40° C
DESCRIPTION
Car spotlight
Main spotlight
Charger stand
Micro USB port
Battery indicator
Hook (rotational 360° )
Micro USB port
Switch
Battery indicator
Magnetic mount (swivels 90°)
HOW TO USE
Press the switch to switch on and off. The following functions by pressing the switch:
| | |
| --- | --- |
| Number of times | Function |
| | Main spotlight 100% |
| 2 | Main spotlight 50% |
| 3 | Main spotlight 10% |
| 4 | Car spo tli ght |
| 5 | OFF |
NOTE:
If the switch is not touched for 3 seconds the next time it is pressed will switch it off.
Emergency function: when the emergency function is used the main spotlight will shine at 10% power.
CHARGING THE BATTERY
The battery must be charged before using for the first time.
Connect the USB charger to the power supply.
Connect the charger cord to the micro USB port.
The battery charge status is shown on the battery indicator. When all four battery charging lights go on the battery is fully charged.
The battery should be changed every three months to maintain its capacity.