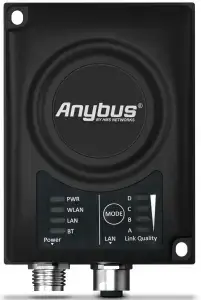 Anybus Wireless Bridge II User Guide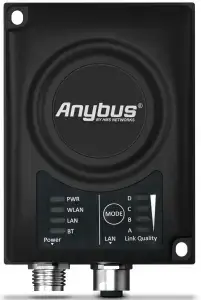 EXAMPLE 1: Point-to-point

EXAMPLE 2: Access point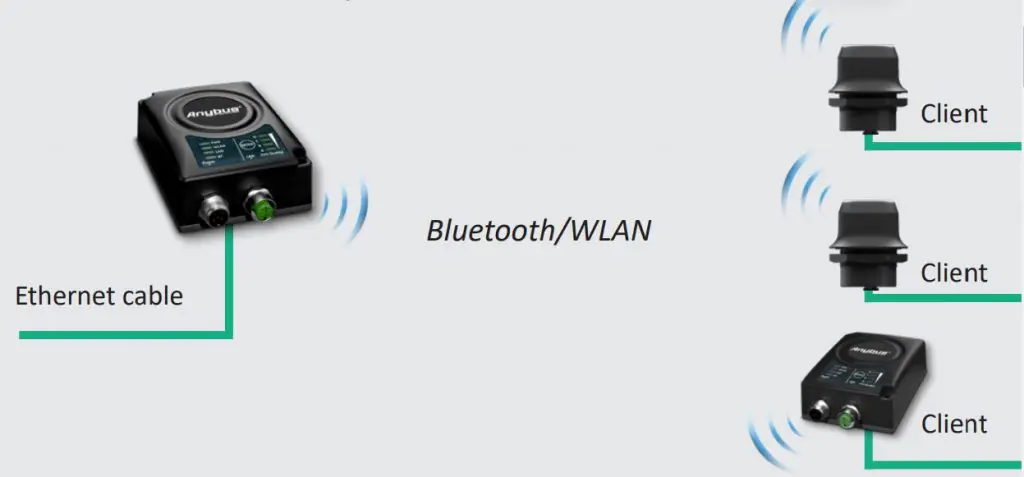 The Wireless Bridge can act as an access point connecting up to seven different clients.
This example shows connection to several Anybus Wireless Bolts and one Wireless Bridge. The Anybus Wireless Bridge and Bolt work seamlessly together.
Availability
AWB3000
Ethernet bridge via Bluetooth and WLAN.
2.4 GHz/5 GHz. Internal antennas.
AWB3003
Anybus Wireless Cable kit:
2 pcs Anybus Wireless Bridge II (AWB3000 internal antennas)
2 pcs Ethernet cables 2 meters, M12 + open leads
2 pcs "click mount" Ethernet RJ45 connectors
2pcs Power cables 2 meters M12 + open leads
AWB3010
Ethernet bridge via Bluetooth and WLAN.
2.4 GHz/5 GHz. External antenna.
Accessories
023040
Accessory Pack: 1.5m Ethernet cables M12/RJ45 and power supply (world).
024700
M12 Connector Kit with screw terminals.
024701
DIN Clip kit with screws.
024702
Extra external antenna. Foldable, dual band.
RP-SMA connector.
1.04.0085.00000
Magnetic antenna foot with 1,5 m cable and RP-SMA connector, excl. antenna.
1.04.0085.00003
Screw-mount antenna base with 2 m cable and RP-SMA connector, excl. antenna
Wirelessly bridge industrial Ethernet networks
Use the Anybus Wireless Bridge to create a wireless connection in a PROFINET, EtherNet/IP, Modbus-TCP or BACnet/IP network.
You can use the same hardware for both Bluetooth or WLAN communication.
Point-to-point or multipoint
Anybus Wireless Bridge is often used as an Ethernet cable replacement (point-to-point communication). But it can also be used as an access point for several WLAN/Bluetooth nodes within range.
Features and benefits
Three built in antennas for higher performance and better robustness.
Operation with Bluetooth Low Energy.
Range up to 400 meters.
Rugged design with IP65-classed housing. Easy setup via push button or via web configuration pages.
Full compatibility with Anybus Wireless Bolt — a wireless product for machine mounting.
Connects to your machine via Ethernet.
Simultaneous operation of Bluetooth and WLAN allowingfor bridging between the two.
Which wireless standard?
Use WLAN (aka WiFi) if:
Interaction with other devices is needed, e.g. Bolt/AWB II to tablet/PC/ phone or WLAN infrastructure.
WLAN channel frequency planning is possible.
Higher data throughput speed is necessary.
Larger file transfers are expected.
Use Bluetooth if:
The wireless link has Anybus products in both ends, e.g. Bolt to Bolt, AWB II to AWB II or Bolt to AWB II.
A robust and reliable link without interruptions is important e.g. in an industrial environment with lots of disturbances, and maybe has been proven not to work well using WLAN.
A Profinet or Ethernet/IP I/O cycle time of 64ms or higher is acceptable.
The data throughput speed need is on the lower side.
TECHNICAL SPECIFICATIONS
Type of wired interface
Ethernet
Order code
AWB3000
AWB3010
Antenna
Three internal antennas:

2.4 GHz
2.4 GHz MIM
5 GHz

One external antenna:
1. 2.4/5 GHz dual band
(The external antenna does not provide better range, but allows connectivity if the Wireless Bridge needs to be placed inside a radio-secure environment such as a steel cabinet)
Range
Up to 400 meters free line of sight
Operating Temperature
-40 to +65 °C (Storage temp: -40 to +85 °C )
Weight
120 g
Housing
Plastic PC/ABS (Bayblend FR3010)
Protection class
IP65
Dimensions
93 x 68 x 33 mm
Mounting
With two screws (Ø 4 mm) on flat surface. DIN rail mount option available (optional accessory).
Connectors
AWB3000+AWB3010: M12 for Ethernet (4-pin, D-coded), M12 for Power (5-pin, A-coded). AWB3010: RPSMA for external antenna.
Power
9-30 VDC (-5% +20%), Cranking 12V (ISO 7637-2:2011 pulse 4). Reverse polarity protection. (Consumption: 0.7W idle, 1.7W max.)
Configuration
Three different methods:

Accessing the built-in web pages in the product
Using Easy Config modes (via push button or inside web interface)
Sending AT-commands via Telnet/Raw TCP

Vibration compatibility:
Sinusoidal vibration test according to IEC 60068-2-6:2007 and with extra severities; Number of axes: 3 mutually perpendicular (X:Y:Z), Duration: 10 sweep cycles in each axis, Velocity: 1 oct/min, Mode: in operation, Frequency: 5-500 Hz. 5-8,4Hz=±3.5mm; 8,4-40,7Hz=1g; 40,7-57Hz=±0,15mm;57-500Hz=2g.
Shock test according to IEC 60068-2-27:2008 and with extra severities; Wave shape: half sine, Number of shocks: ±3 in each axis, Mode: In operation, Axes ± X,Y,Z, Acceleration: 30g, Duration: 11 ms.
Humidity compatibility:
EN 600068-2-78: Damp heat, +40°C, 93% humidity for 4 days.
WIRELESS STANDARDS
Wireless LAN
Wireless standards: WLAN 802.11 a, b, g, n, d, r(fast roaming).
Operation modes: Access point or Client
WiFi channels: Client: Supported channels are 1-11 for 2.4 GHz and 36, 40, 44, 48, 52, 56, 60, 64, 100, 104, 108, 112, 116, 132, 136, 140 for 5 GHz. The following channels can also be activated depending on Regulatory Domain Scan (IEEE802.11d): 12, 13, 120, 124, 128, 149, 153, 157, 161, 165. Access Point: Supported channels are 1-11 for 2.4 GHz and 36, 40, 44, 48 for 5 GHz.
RF output power: 18 dBm EIRP (including max antenna gain 3dBi) Max number of slaves for access point: 7
Power consumption: 54mA@24VDC Net data throughput: 20 Mbps. Link speed: max 130 Mbps (802.11n 2×2 MIMO)
Security: WEP 64/128, WPA, WPA-PSK and WPA2, TKIP and AES/CCMP, LEAP, PEAP.
Classic Bluetooth

Wireless standards (profiles): PAN (PANU & NAP)
Operation modes:
RF output power: 14 dBm EIRP (including max antenna gain 3dBi) Max number of slaves for access point:
Power consumption:
Net data throughput
Bluetooth version support:
Security: NIST Compliant, FIPS Approved

Bluetooth Low Energy

Wireless standards (profiles): GATT
Operation modes: Central or Peripheral (pending)
RF output power: 10 dBm EIRP (including max antenna gain 3dBi)
Max number of simultaneous Peripheral connections: 7 Max number of Peripherals is virtually unlimited by multiplexing.
Power consumption: 36 mA@24VDC
Net data throughput: ~200 kbps
Bluetooth version support: Bluetooth 4.0 dual-mode

Security: AES-CCM cryptography

CERTIFICATIONS
Europe
ATEX: ATEX Category 3, zone 2 according to EN60079-15, product marking: EX II 3 G nA IIC T4. CE, 2014/53/EU Radio Equipment Directive (RED)
U.S.
FCC 47 CFR part 15, subpart B.
UL: Ind. Cont. Eq. also Listed Ind. Cont. Eq. for Haz. Loc. CL1, DIV 2, GP A,B,C,D,T4. UL file: E203225
Canada
ICES-003
Japan
MIC
Other countries
Argentina, Australia, Brazil, Chile, Colombia, India, Malaysia, Mexico, Peru, Phillipines, South Africa, Turkey,
Anybus® is a registered trademark of HMS Industrial Networks AB, Sweden, USA, Germany and other countries. Other marks and words belong to their respective companies.
All other product or service names mentioned in this document are trademarks of their respective companies.
Part No: MMA404 Version 13 01/2020 – © HMS Industrial Networks – All rights reserved – HMS reserves the right to make modifications without prior notice.
Product Overview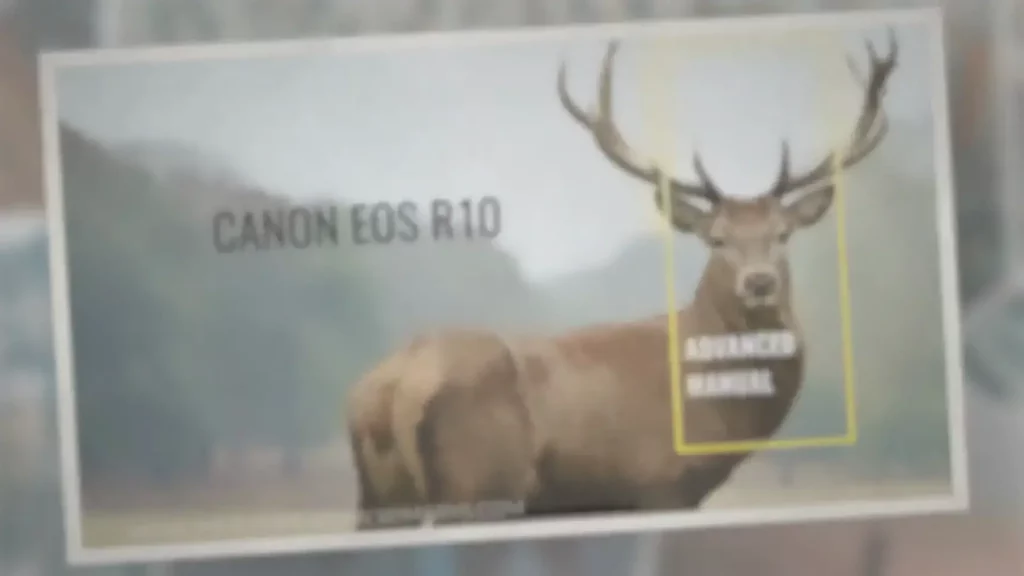 Configuration
You can configure the Anybus Wireless Bridge by accessing the built-in web pages in the product.
You can also use the push-button. Pressing sequences will configure the product. Instructions included.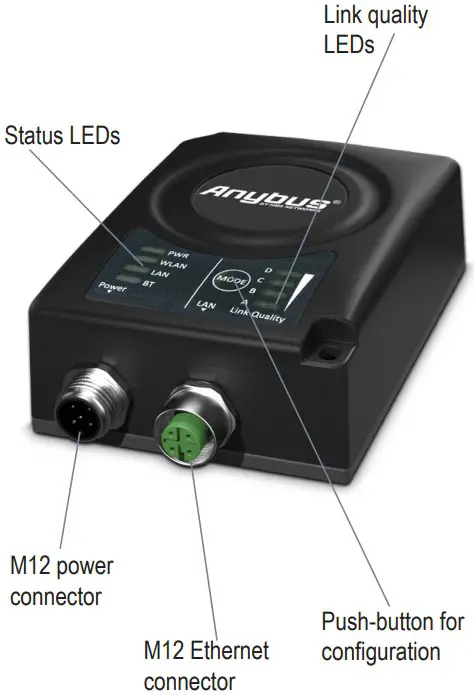 Order a Starter Kit!
Includes: Two Wireless Bridges (AWB3000), Two Power Supplies (world), cabling, Quick Start Guide. Part number: AWB3300