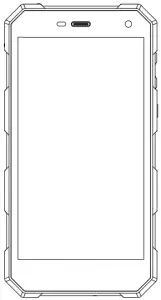 Smartphone

Help and assistance
Congratulations for the purchase of an ARCHOS device! This quick start guide helps you to start using your device properly. If you have more questions concerning the use of your device, visit us at: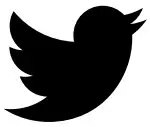 twitter.com/archos

www.facebook.com/archos

Blog https://blog.archos.com/

http://faq.archos.com/

www.archos.com, click Support > After-sales support

www.archos.com, click Support > Downloads > Declaration of conformity
As we are often updating and improving our products, your device's software may have a slightly different appearance or modified functionality than presented in this quick start guide.
1

Unboxing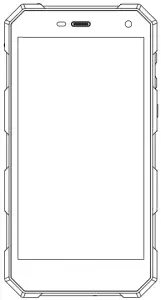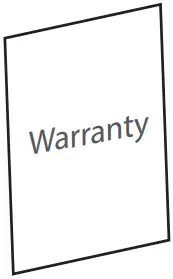 ARCHOS 50 Saphir Warranty, legal and safety notice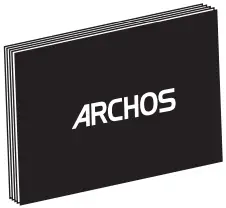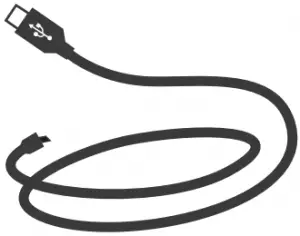 Quick start guide Charger adapter Charging cable
2
Describing your device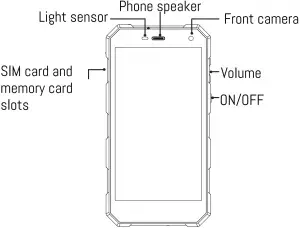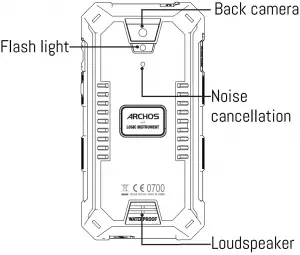 3

Assembling
After you have unpacked your mobile phone box:
Remove the card tray by inserting the tool provided, into the tray release hole.
Insert 1 Nano SIM card into slot 1 and a micro SD Memory card into slot 2 OR 1 Nano SIM card into slot 1 and 1 Nano SIM into slot 2 as shown in the diagram.
Replace the tray in the right position and push it inside to close.
4G/3G/2G
slot 1
Nano SIM
3G/2G
slot 2
Nano SIM
Memory
Micro-SD
When inserting your SIM card or micro-SD card, make sure to follow the illustration, otherwise you may damage the slot or the card.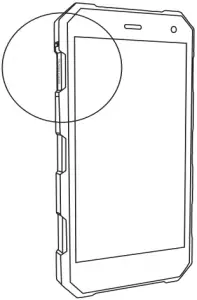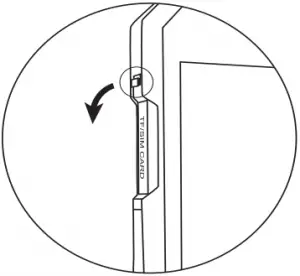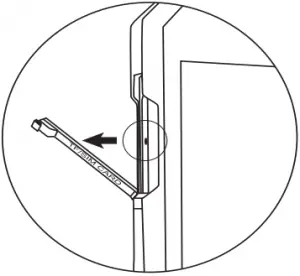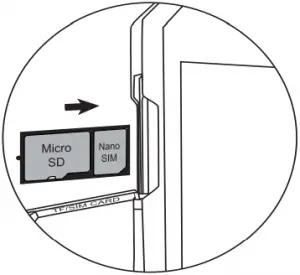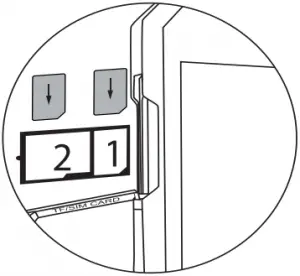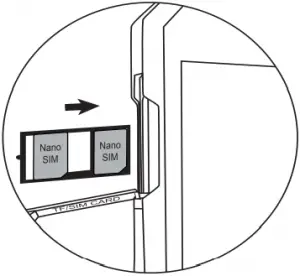 4

Starting up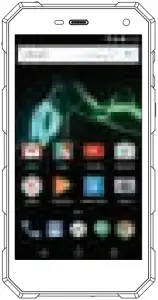 Plug the charging cable* in the Micro-USB port and the adapter in a power outlet.
Leave the device until the battery is fully charged.
*The USB cable provided with this device is specific to this device.
1. Press and hold the ON/OFF button to turn on the device.
2. Follow the instructions to set up your device.
1. Touch and pull down the status bar to display it.
2. Touch again the bar to reveal the quick settings.
3. Select the Settings icon.
4. In Wireless & networks, select Data usage, then the SIM card tab.
5. Slide the Mobile data switch to turn on/off.
1. Touch and pull down the status bar to display it.
2. Touch again the bar to reveal the quick settings.
3. Select the WiFi icon

to activate the WiFi connection

.
4. Select "WiFi" below the WiFi icon.
5. Touch the name of network you want to connect to.
Private networks are shown with a lock icon and will require you to enter your password.
5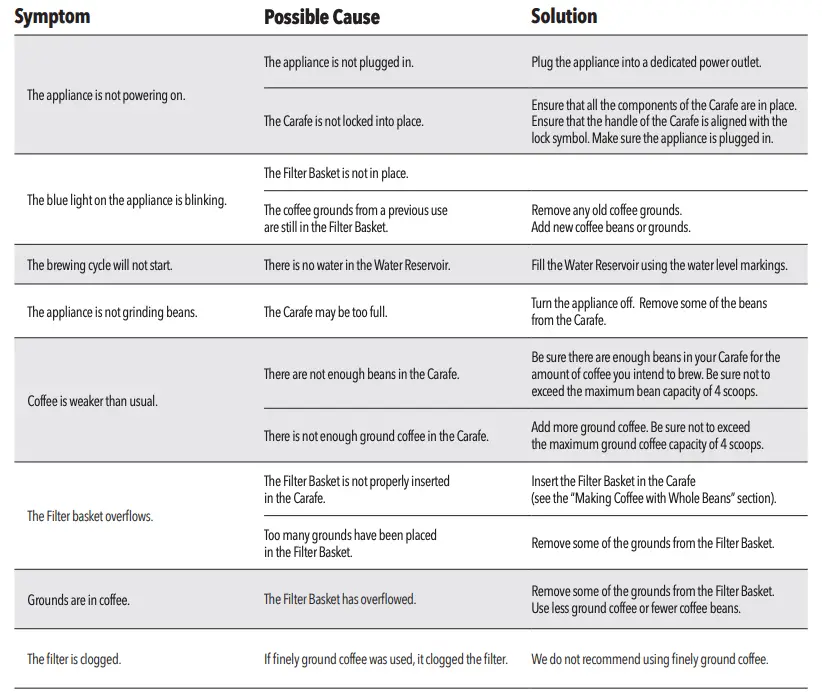 Troubleshooting
– My device is frozen: press the ON/OFF button for more than 10 seconds, then turn on the device.
– My device encounters dysfunctions: go to Settings > About phone > Check for update system to check for updates. If your device is up-to-date, try to reset the device from Settings > Factory data reset > Backup & restore. We recommend to save your files before resetting.
– My WiFi reception is too low: make sure you are not far from the WiFi hotspot. Update the firmware of the device: http://www.archos.com/support. Reset and redefine your connection parameters. Contact your WiFi connection provider.
– My device bootlogo is playing in a loop: you need to completely reset your device. Go to faq.archos.com and select your device. In Backup & Recovery, select How to reinitialize my ARCHOS.
FOR MORE ANSWERS ABOUT YOUR TECHNICAL DIFFICULTIES, DO NOT HESITATE TO VISIT: FAQ.ARCHOS.COM
6
Open Source Software Offer
The software bundled with this product includes software files subject to certain open source license requirements. Such open source software files are subject solely to the terms of the relevant open source software license. Such open source software is provided on an "AS IS" basis to the maximum extent permitted by applicable law.
For the open source files contained herein, please access "Open source license" section located at: SettingsAbout phoneLegal information on the device for the relevant copyright and licensing terms. You may obtain a copy of Apache License, Version 2.0 at http://www.apache.org/licenses/ LICENSE-2.0. You may also obtain a copy of GNU General Public License, Version 2 at the Free Software Foundation, INC, 51 Franklin Street, Fifth Floor, Boston, MA 02110-1301, USA.
Until the date that is three years after our last shipment of this product, you may obtain a copy of the source code corresponding to the binaries for any GPL-Licensed file by contacting ARCHOS customer service at http://www.archos.com and ARCHOS will send you a link to such source code or will provide instructions to get the source on a physical medium.
This offer is valid to anyone in receipt of this information.
19
National restrictions
This device is intended for home and office use in all EU countries (and other countries following the EU directive 1999/5/EC) without any limitation except for the countries mentioned below:
| | | |
| --- | --- | --- |
| Country | Restriction | Reason/remark |
| Bulgaria | None | General authorization required for outdoor use and public service |
| France | Outdoor use limited to 10 mW e.i.r.p. within the band 2454-2483.5 MHz | Military Radiolocation use. Refarming of the 2.4 GHz band has been ongoing in recent years to allow current relaxed regulation. Full implementation planned 2012 |
| Italy | None | If used outside of own premises, general authorization is required. |
| Luxembourg | None | General authorization required for network and service supply (not for spectrum) |
| Norway | Implemented | This subsection does not apply for the geographical aera within a radius of 20 km from the centre of Ny-Alesund |
| Russian Federation | None | Only for indoor applications |
Note: Frequencies 2454-2483.5MHZ are restricted to indoor use in France.
20
SAR
After the laboratory measurements, the SAR values for this mobile are:
HEAD 0.551W/Kg; BODY 0.804W/Kg
Archos company (Contact address : ARCHOS SA 12 Rue Ampère 91430 Igny France) declares that this device is in compliance with the essential requirements and other relevant provisions of Directive 1999/5/EC: CE_DOC_AC50SA [PDF]