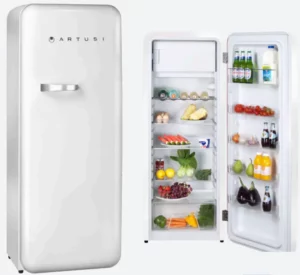 ARTUSI KITCHEN PRODUCTS
MODEL ARET330W
EAN 9347777002280
AR030820
DISCLAIMER
Eurolinx PTY LTD is continually seeking ways to improve the design specifications, aesthetics, and production techniques of its products. As a result alterations to our products and designs take place continually. Whilst every effort is made to produce information and literature that is up to date, this brochure should not be regarded as an infallible guide to the current specifications, nor does it constitute an offer for the sale of any particular product. Product dimensions indicated in our literature is indicative only. Actual products only should be used to define dimension cutouts. Distributors and retailers are not agents of Eurolinx and are not authorized to bind Eurolinx by any express or implied undertaking or representation.
RETRO-STYLE REFRIGERATOR FREEZER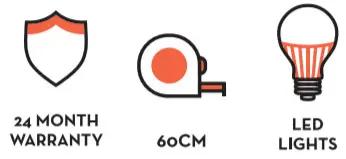 PRODUCT INFORMATION
FEATURES
white plastic interior, plastic door, one-piece metal exterior
color options: black, white
refrigerator capacity: 251 liters net
freezer capacity: 26 liters net
2 STAR
freestanding
temperature range
– refrigeration section: 0–10°C
– freezer section: -18–0°C
climate type: T, up to 43°C ambient

refrigerant: R600a
static cooling
4x glass shelves (adjustable)
5x transparent shelf on the door (adjustable)
1x wine or beverage shelf
salad crisper drawer
height-adjustable feet
manual controls
LED lighting
Operating Noise Level: 38 db/A
TECHNICAL DIAGRAM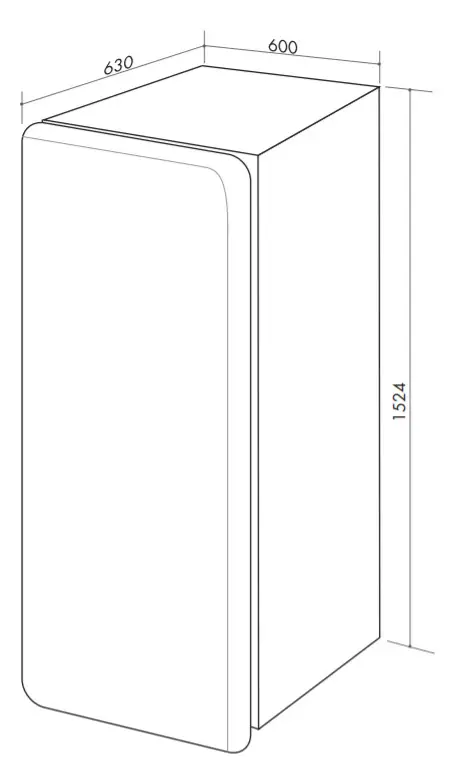 NB: drawings are not to scale — they are to be used for detailed installation instructions, please refer to the user guide.
ARET330W retro-style refrigerator freezer
SIZE: 600W X 693D X 1524H (with door handle)
600W X 630D X 1524H (without door handle)
0.45kwh/24h
POWER: 10 AMP 3-pin plug
FOLLOW US ON:
instagram.com/arlusi_appliances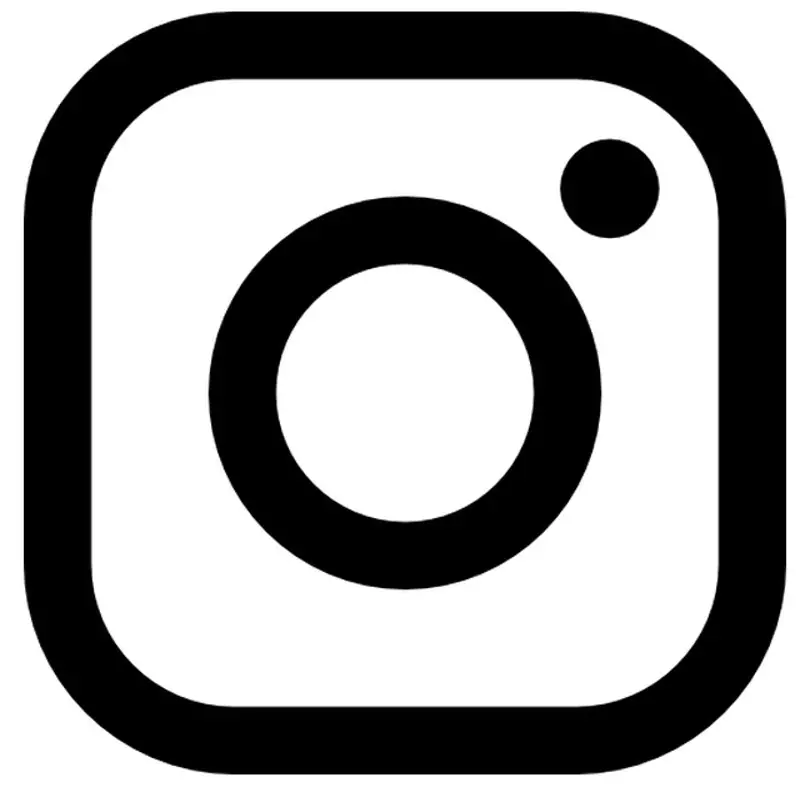 www.linkedin.com/company/eurolinx-pty-ltd-t-a-ilve/
Australia National Telephone Number 1300 (694 583)
New Zealand Telephone Number 64 3 344 5913
Artusi showroom hours:
Tuesday to Friday – 9am-5pm,
Saturday – 10am-4pm,
Sunday and Monday – closed
Melbourne showroom hours:
Tuesday to Saturday – 10am-4pm
NSW & ACT (Head Office)
48.50 Moore Street
Leichhardt
F 02 8569 4699
VIC & SA1211
Toorak Road
Camberwell
Camberwell

artusi.com.au