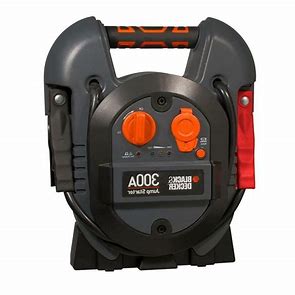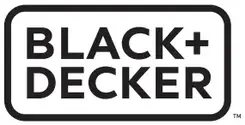 QUICK START GUIDE
J312B

THIS QUICK START GUIDE IS NOT A SUBSTITUTE FOR THE INSTRUCTION MANUAL. PLEASE REFER TO THE INSTRUCTION MANUAL AND YOUR VEHICLE'S USER'S MANUAL BEFORE USE.
IF YOU HAVE ANY QUESTIONS, CALL CUSTOMER SERVICE AT 1-877-571-2391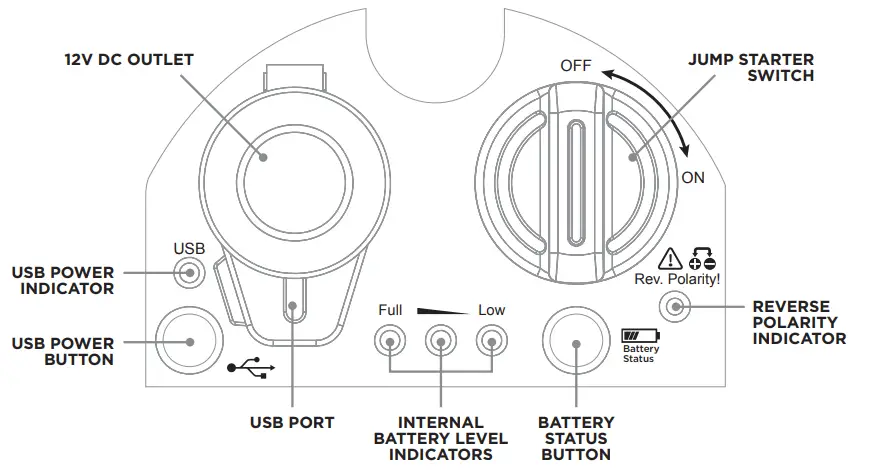 REVERSE POLARITY ALARM
When battery clamps are connected in reverse polarity, an audible alarm (continuous beep) will sound and the Reverse Polarity Indicator will illuminate. DO NOT ACTIVATE THE UNIT. If this happens carefully disconnect the clamps and re-connect with the proper polarity. Ensure that the grounded clamp has a firm and clean connection.
12V DC POWER
Insert the 12V DC Plug into the 12V DC Outlet
Operate Your device normally.
USB POWER
Press the USB Power Button on the control panel.
Plug the electronic device into the USB Port and operate normally.
To turn USB Port OFF, press the USB Power Button again.
BATTERY STATUS
To check the status of the internal battery, just press the Battery Status Button. One of the indicators will illuminate telling you if the unit is fully charged and ready to operate or if it needs to be recharged.
© 2021 Baccus Global, LLC. BLACK+DECKER and the BLACK+DECKER logo are trademarks of Stanley Black & Decker, Inc. or an affiliate thereof and are used under license. All rights reserved.
030421