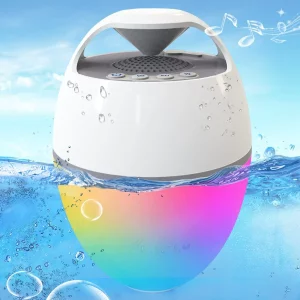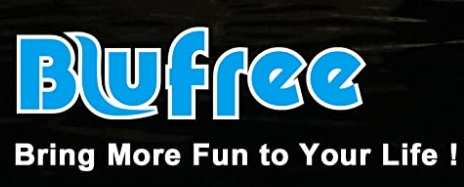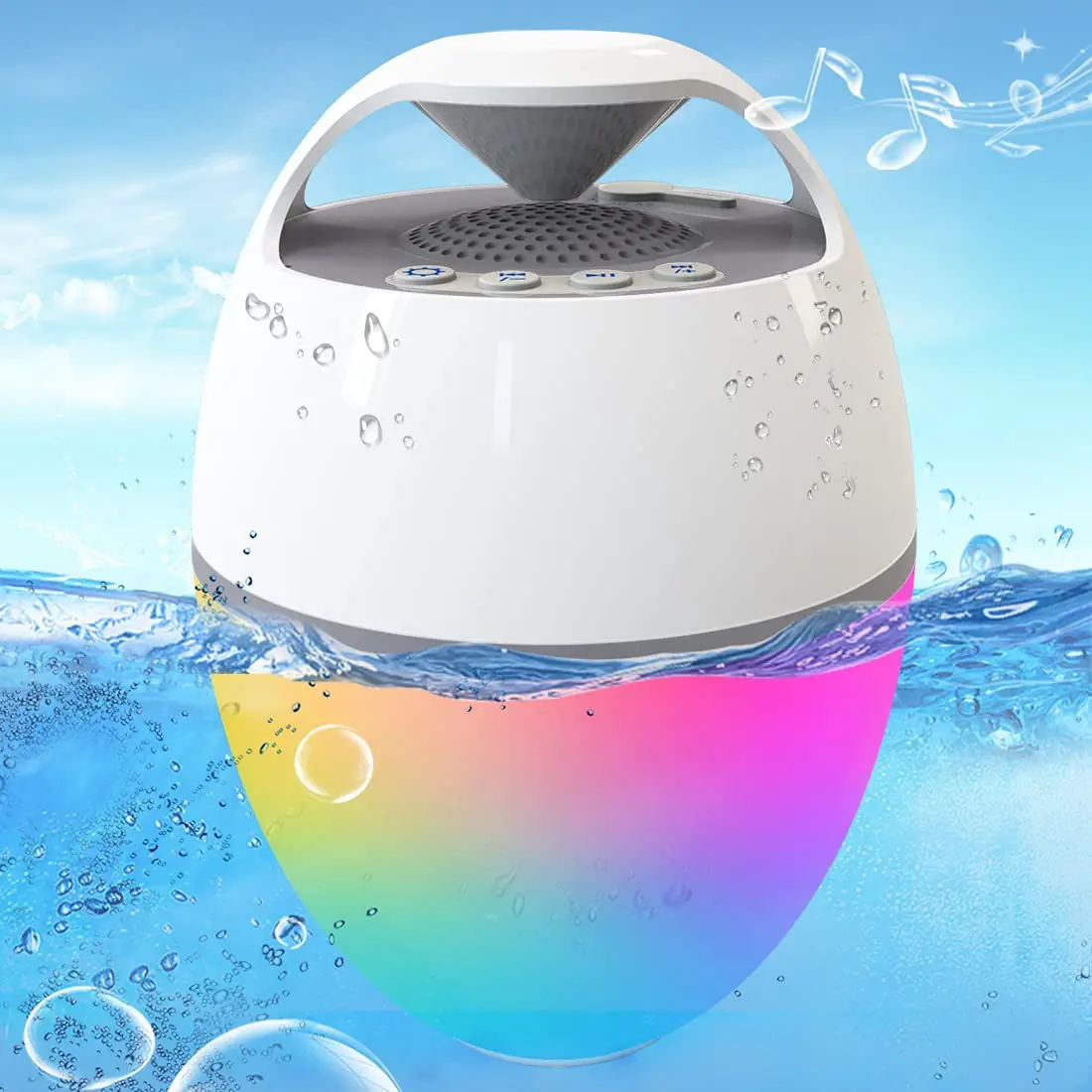 Specifications
SPEAKER TYPE: Outdoor
CONNECTIVITY TECHNOLOGY: Bluetooth
POWER SOURCE: Battery Powered
SPEAKER MAXIMUM OUTPUT POWER: 6 Watts
AUDIO OUTPUT MODE: Surround, Stereo
WATERPROOF RATING: IP67
BATTERY: 2500mAh
BLUETOOTH: 5.0
RANGE: 82 feet
Introduction
The floating pool speaker features eight different flashing pattern options. After a long, stressful day at work, you may relax and enjoy the nice ambiance by using the portable Bluetooth speaker when music and brilliant light mix to create an amazing scene. This Bluetooth speaker with light is popular for usage indoors and outdoors, at the beach, during sporting events, at home, during parties, in the bathtub, and in the shower. The lighting is especially stunning when used in a swimming pool at night. According to the IP67 waterproof classification, internal components are protected for 30 minutes when submerged in water that is up to 3 feet deep. Excellent as a beach speaker, hot tub speaker, shower speaker, etc. This small wireless speaker has a unique design that enables it to float in any type of aquatic environment. This waterproof portable Bluetooth speaker can play for up to 8 hours on a single charge thanks to a larger 2500mAh rechargeable battery.
This wireless Bluetooth speaker uses Bluetooth 5.0 technology, making it simple and quick to connect to your iPhone, iPad, Android device, tablet, computer, and other Bluetooth devices. You won't miss any crucial calls while taking a shower or swimming in the pool thanks to the built-in microphone and wireless connectivity range of up to 82 feet (25m).
The portable waterproof speaker's 6W speaker produces impressively loud, clear stereo sound even when the shower is running. Even at maximum volume, the wireless outdoor speaker's interior sound produces a stereo sound without any distortion. The waterproof Bluetooth speaker is ideal for all indoor and outdoor activities because of its greater loudness.
HOW TO CONNECT
All devices' Bluetooth should be turned off.
After a brief period of time, two speakers will automatically connect when both are turned on until you hear a "beep."
Any speaker can control music level, previous/next song changing, and other functions in TWS mode.
HOW TO RESET
Ensure that you are simultaneously pushing and holding both buttons. You should only need to do this briefly with the majority of Bluetooth speakers. The power and Bluetooth buttons must be pressed and held simultaneously in order for almost every Bluetooth speaker to be reset.
HOW TO FIX THE BLUETOOTH PAIRING PROBLEM
Restart Bluetooth after turning it off. Learn how to activate and deactivate Bluetooth.
Verify that your gadgets are connected and linked. Discover Bluetooth pairing and connection techniques.
Restart your electronics. Find out how to restart your Pixel or Nexus phone.
FAQs
On my Bluetooth speaker, where is the reset button?
There is a tiny, pinhole button with the word "reset" on it in the device's control section, frequently hidden by a rubber cover. To press this button, use a pencil or another pointed object. When you hear the gadget turn off, hold down the "volume down" and "power" keys simultaneously for around 6 seconds.
Why won't my wireless speaker function?
Both devices' volumes should be turned up. Ensure that the music is playing on your source device. Move the Bluetooth speaker as far away from metal objects and other potential interference-causing gadgets as you can. Make sure nothing is plugged into the wireless speaker's AUDIO IN port.
Why won't my device pair?
If your Bluetooth devices aren't connecting, they probably aren't in pairing mode or are out of range. Try rebooting your devices or letting your phone or tablet "forget" the connection if you're experiencing persistent Bluetooth connection issues.
My Bluetooth transmitter won't connect, why?
When the transmitter is turned on, press the Power Button twice to delete the connection history if the transmitter cannot pair with your Bluetooth device. Wait until the LED indicator alternately flashes red and blue. Restarting the transmitter will couple it up once more.
Why won't my Bluetooth speaker play despite being connected?
Often, this is due to a broken or unreliable Bluetooth network. You must first unpair the device in order to fix this. Start the speaker again, then re-pair it with the Bluetooth device. You will need to entirely remove the pairing data from your devices if the problem continues.
Why isn't my Bluetooth speaker producing any sound?
Make sure your computer's volume is not muted. Restart the audio playback app after closing it. Your computer's Bluetooth® feature should be turned off, then back on. Remove the speaker from the list of Bluetooth devices that are currently paired, then pair it once more.
What is the Bluetooth speaker's volume control procedure?
By pushing the volume control button on a Bluetooth device or a linked phone, you can adjust the device's volume.
Are there Bluetooth water speakers?
The AUX port is the sole way to connect them to your devices. They lack Bluetooth and are not wireless. The speakers must be plugged into a device with a USB port in order to be powered because they are powered by USB (PC or power bank adapter). The audio quality is not particularly good.
Can a water speaker be refilled?
You can see the hole where the water was inserted on the water canister's bottom. The hole will be covered by a black stopper. You may pry the plug out with your screwdriver. You can restock the speakers after removing the plug.
How can I link my PC to my dancing water speakers?
Utilize the USB power cable to connect the left speaker to your computer. Use a 3.5mm micro plug cable to connect the left speaker to the portable media player. Page 2 According to Part 15 of the FCC Rules, this equipment has been evaluated and confirmed to be in compliance with the restrictions for a Class B digital device.