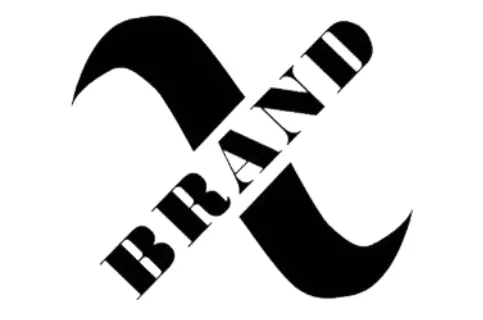 Instruction Manual
Item# CE134
Mist Fan

Have Questions or Issues? Need help with assembly?
Contact us and we will resolve it immediately.
Support Hours M-F 7:00 AM – 3:30 PM (U.S Pacific Time)


Call: 951-319-4433


Email: [email protected]
What is included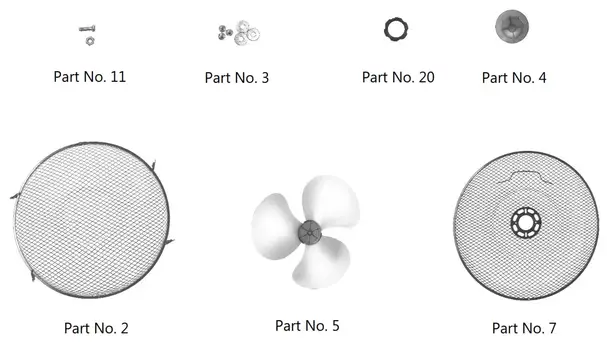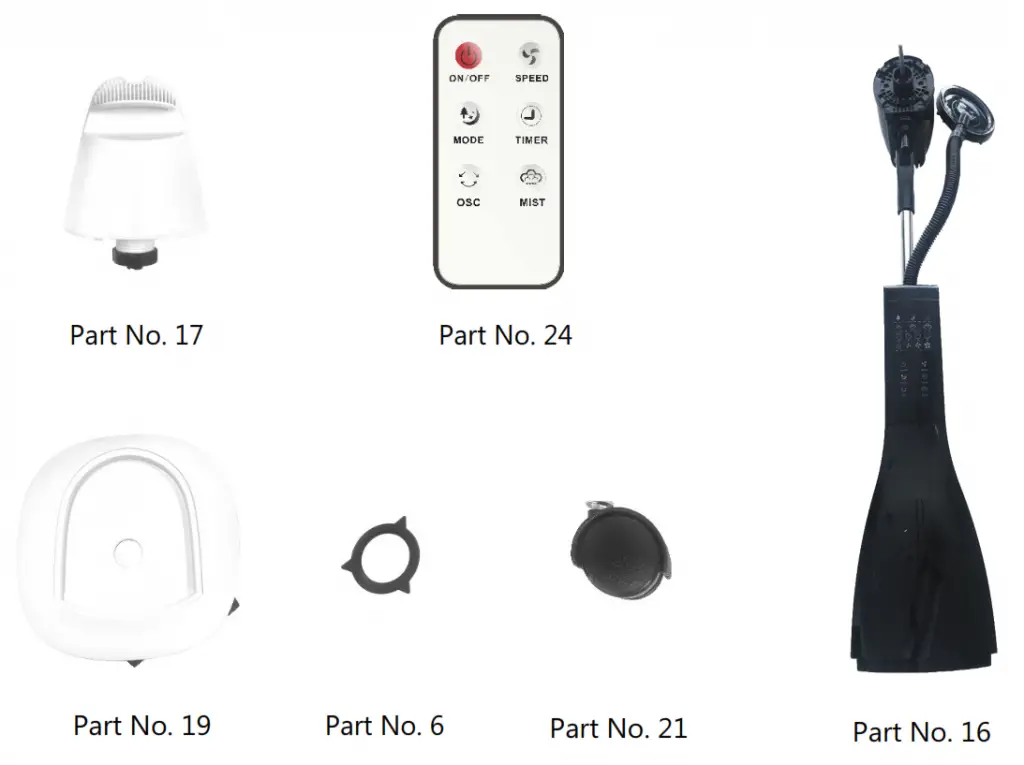 Assembly instructions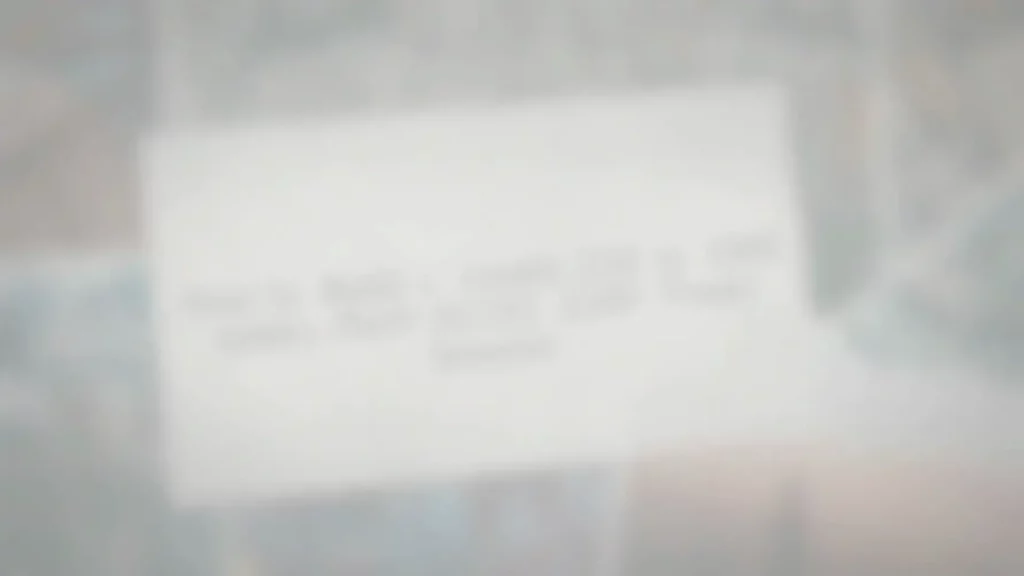 1.Misting Board
2.Front Grill
3.Misting Board Lock
4.Blade Lock Nut
5.Blades
6.Grill Lock Nut
7.Back Grill
8.Motor Shaft
9.Motor Cover
10.Grill Lock Nut
11.Grill Lock Screw
12.Motor Holder
13.Connection Holder
14.Main Holder
15.Holder Fixed Screw
16.Main Body
17.Water Tank
18.Water Outlet 19.Locknut Base
20.Base Lock Nut
21.Wheels
22.Misting Tube
23.Control Panel
24.Remote Control
25.Decorate Panel
26.Water Indicator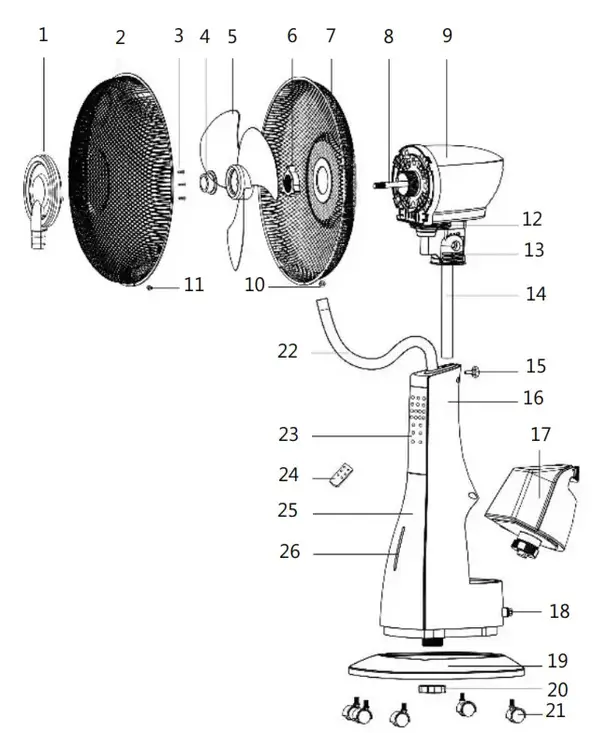 Indicator light:
Natural mode indicator
Sleeping mode indicator
Oscillation
Mist volume indicator: minimum-medium-maximum
Timer
Speed: low-medium-high
Power-on indicator
Buttons:
A. On/Off
B. Speed
C. Mode
D. Timer
E. Oscillation
F. Mist
YouTube video instruction
Please use your smartphone camera to scan the QR code. Simply point your camera and let the camera scan the code below, and click on the link that opens up.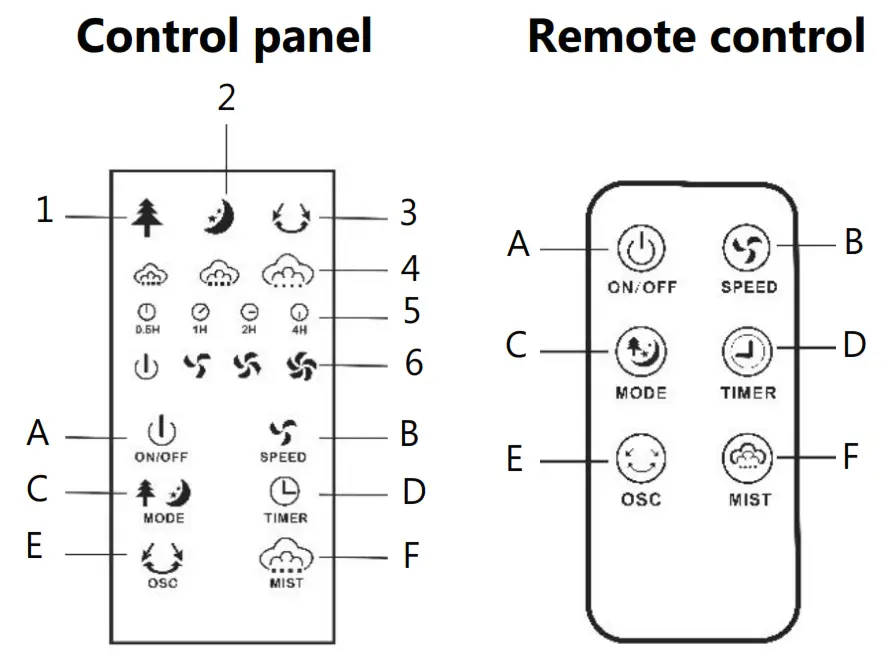 https://xbrand.us/product/ce134/
Warranty
Limited 1-Year Manufacturer Warranty on xbrand.us Manufacturer warranty covers:
Parts that are deemed defective within 30 days will be shipped free of charge.
Any warranty claim after 30 days, will require shipping to be paid by the customer.
Any visible damage due to neglect, misuse, or abuse will void the limited warranty of the product.
For further information, please contact us:
Office Phone: (951) 319-4433
Email: [email protected]
Purchased your product online?
We would really appreciate it if you can share your experience with others by reviewing our product on the website from which you purchased.





Having Trouble?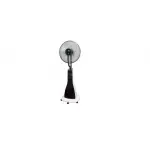 Call us at
(951) 319-4433
or email at
[email protected]
Monday – Friday 7:00AM – 3:30PM PST