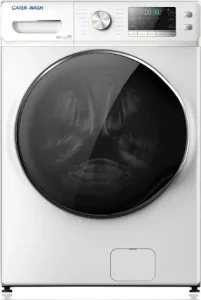 18kgWashingMachineServiceManual-CW8518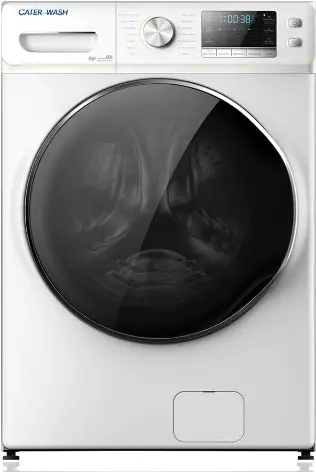 SelfDiagnostic
HowToEnterTestMode
The Cater-Wash CW8518 18kg washing machine features a test mode where you can find any errors the machine has and also run individual tests on the components.


The machine must be empty of any laundry before running tests. , The door must be closed before entering test mode. e The machine can not be mid cycle to enter test mode.
SelfDiagnostic
Turn the machine on.
Press Water Plus then Extra Rinse then Water Plus then Extra Rinse.

The door will lock and the display screen will turn blank, then 3 dashed lines will appear. See
t01 will display.
Press Steam and the display will change to t02.
Press start, this will now show any error codes the machine has.
Press Steam until you have received all of the error codes.
Error Codes
Below you will find a list of error codes for the CW8518 washing machine.

! Do not attempt to solve the problems unless you are a qualified engineer.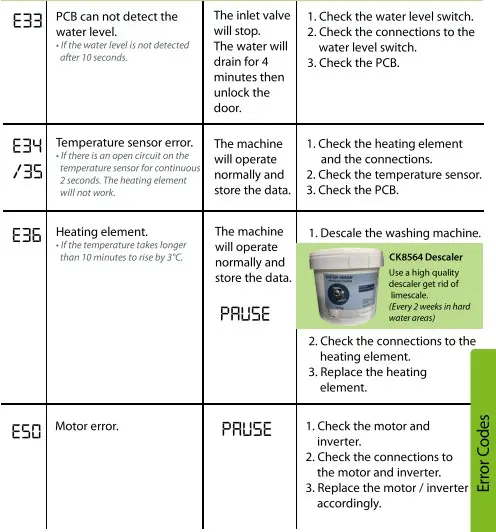 Call: 01229 480001 Visit: wwww.caterwash.com Email: [email protected]