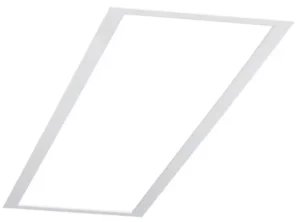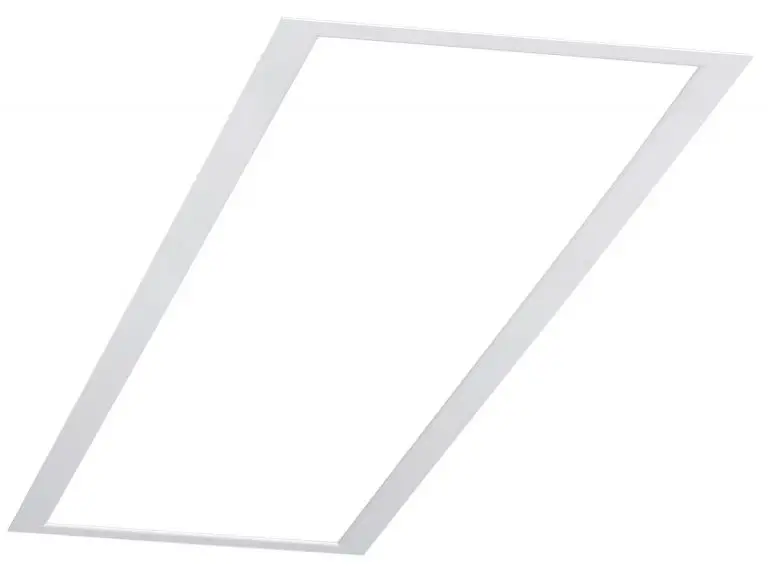 CFP HUBBELL Lighting Instruction Manual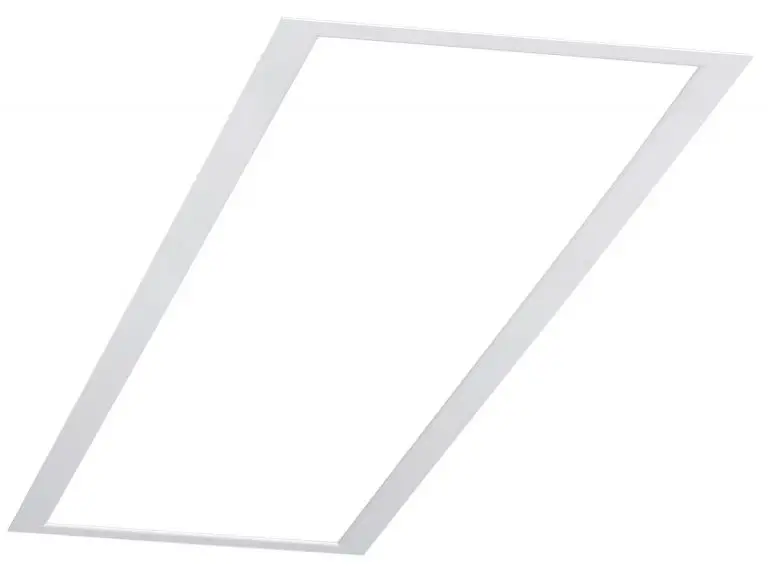 Instruction
NOTE:
Components shown in images are representative only and may vary based on the configuration ordered.
CAUTION:
Read instructions carefully and turn electricity off at main circuit breaker panel before beginning installation.
WARNING:
If any special control devices are used with this luminaire, follow the instructions carefully to assure full compliance with NEC requirements. If there are any questions, contact a qualified electrical contractor.
WARNING:
This product contains chemicals known to the State of California to cause cancer, birth defects and/or other reproductive harm. Thoroughly wash hands after installing, handling, cleaning, or otherwise touching this product.
INSTALLATION METHOD
1: RECESSED MOUNTING
STEP 1
Raise unit into ceiling

STEP 2
Bend T-bar clips into position.

2: LUMINAIRE FITTING
STEP 1
Snap corner bracket to extruded rails, making sure that mounting flanges are on opposite sides.

STEP 2
Attach frame to ceiling structure.

STEP 3
Remove one non-mounting frame side and slide in flat-panel. Make all electrical connections using appropriate fittings.

STEP 4
Reinstall frame side to complete.

WIRING CONNECTION
*Wiring connection of both installation methods are the same
STEP 1
Open access plate. Use knockouts to connect power access using appropriately-sized electrical fittings.

STEP 2
Make wiring connections.

LUMEN SELECTABLE INSTRUCTIONS
Different lumen levels can be achieved by setting the switch on the driver cover to different positions
For 38W Product
2800/3300/4000 Lumens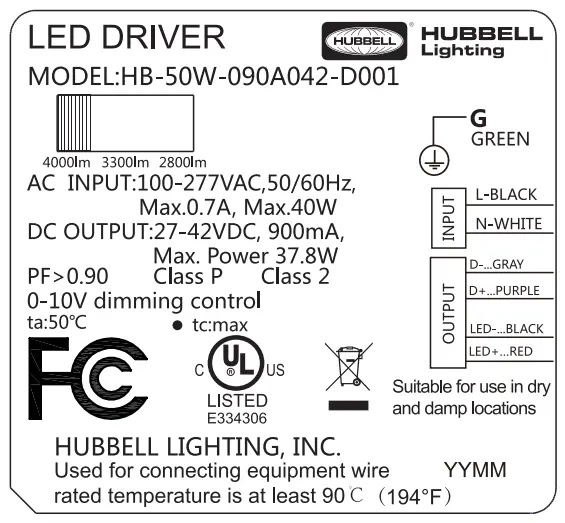 For 52W Product
3400/4100/5500 Lumens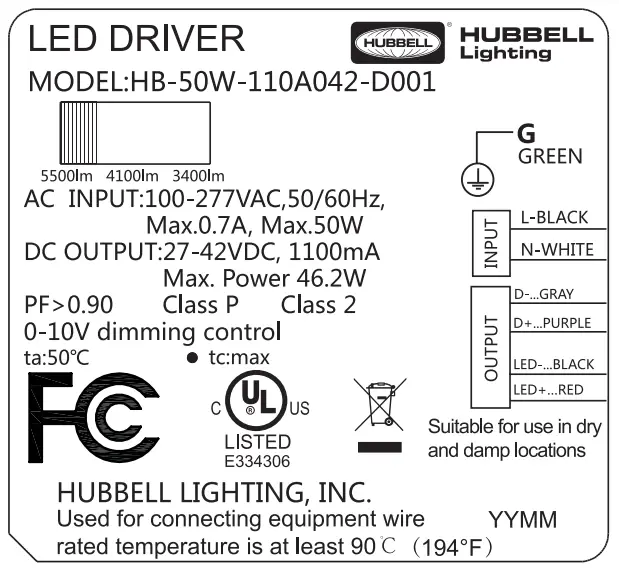 © 2020 Columbia Lighting, a division of Hubbell Lighting, Inc. Specifications subject to change without notice. 701 Millennium Blvd • Greenville, SC 29607 / Tel 864.678.1000 / Website www.columbialighting.com