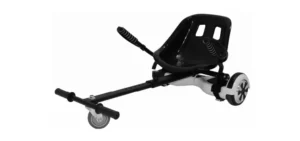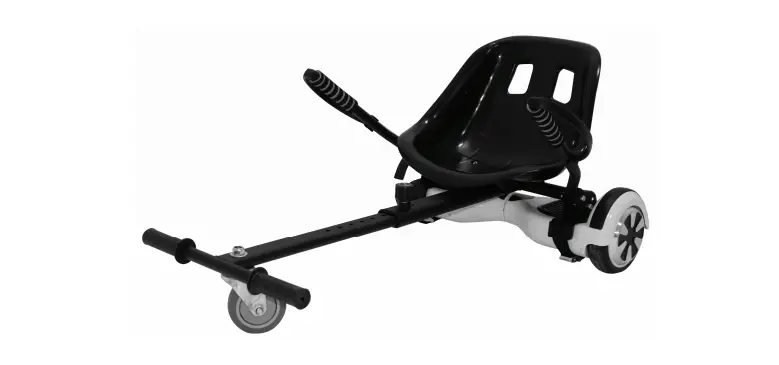 Denver® KAR-1550 Hoverboard Gokart Instructions
Before operating this vehicle, read all the instructions for safe assembly and operations. User's manual can guide you through the functions and usage of kart. Before using this kart, familiarize yourself with how to operate, so that you can keep the kart in the best condition possible.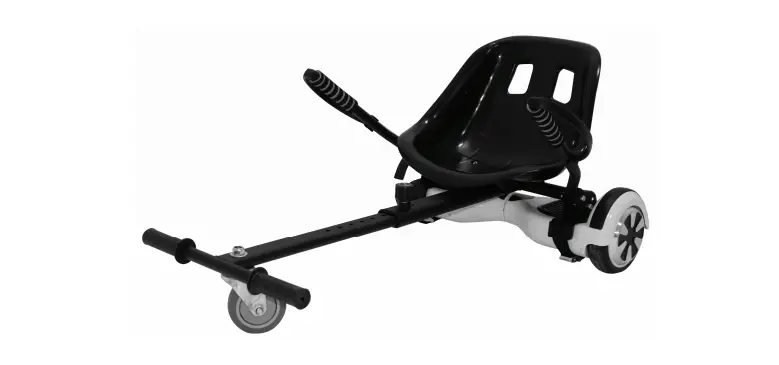 1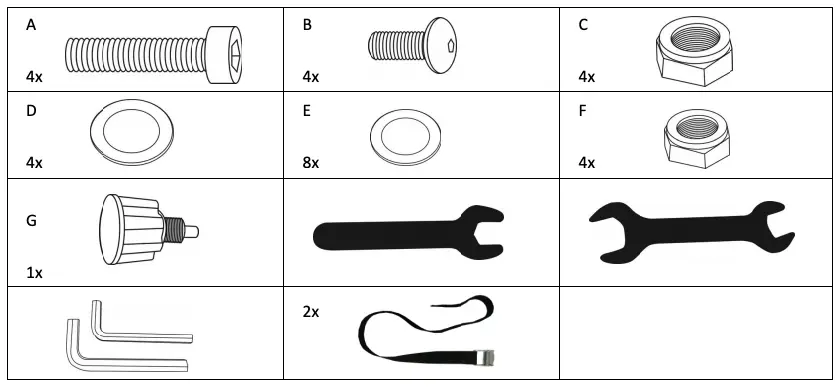 2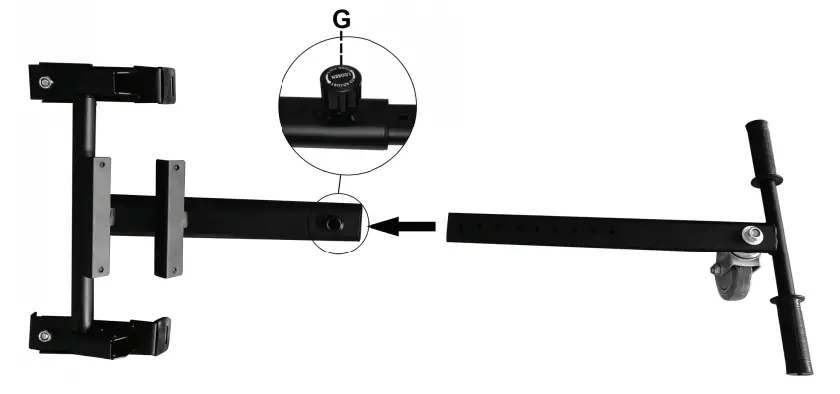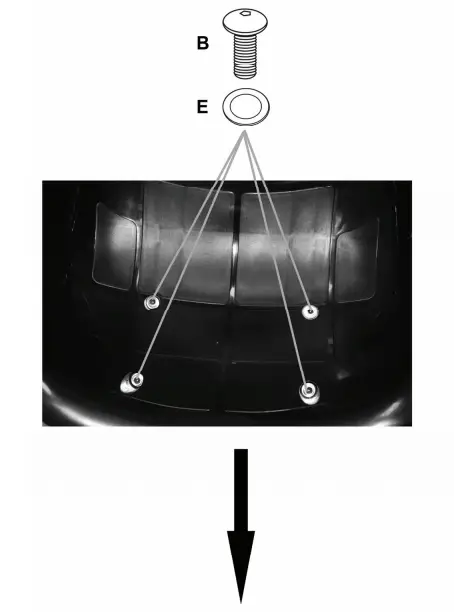 3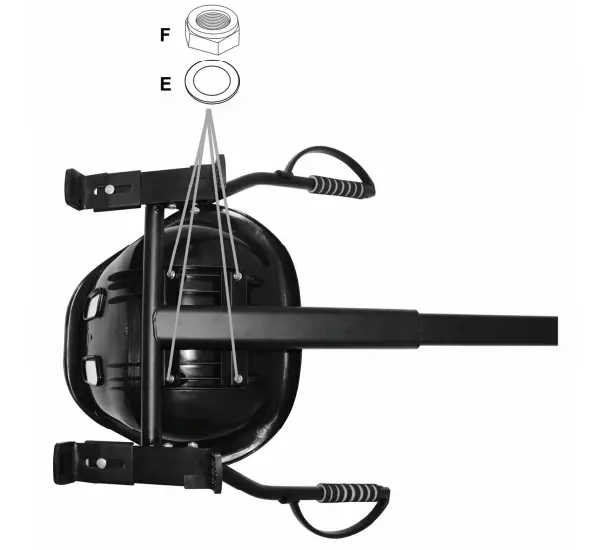 Safety Instructions
As with all means of transport, there is a safety risk. Therefore, you have to understand the safety precautions about the product very well and be careful when driving:
Do not accelerate and/or brake very quickly; or go from one to the other constantly.
If there is a risk of falling, please react to personal safety first.
Caution
Please wear safety helmet, gloves, knee pads,and other necessities to protect yourself when driving.
Please go to a quiet open area to practice.
Should not be driven on uneven surfaces, such as soil road, rock road.
Should not be on inclines/declines over 30 degrees
Not recommend for children under 12 years.
Only for use on closed/private areas.
Daily maintenance
Wipe the shell of kart with soft cloth.
Store the kart indoors. Put it in a place with a dry and suitable environment.
Do not store the product in sunlight or near open fire.
To operate:
Use a strap to attach the cart to the scooter
1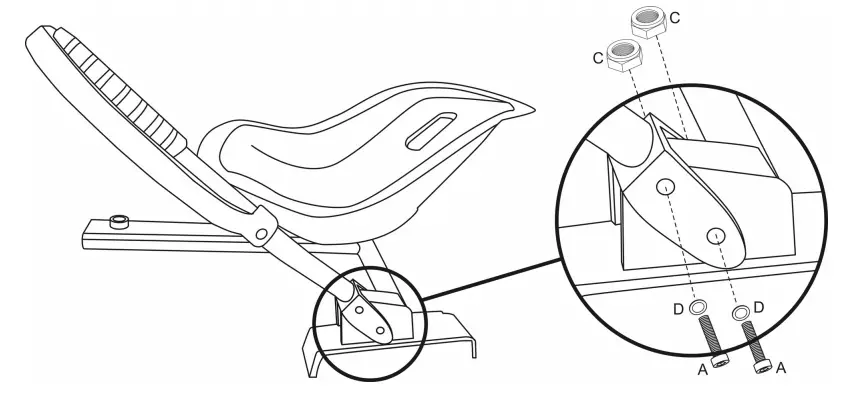 2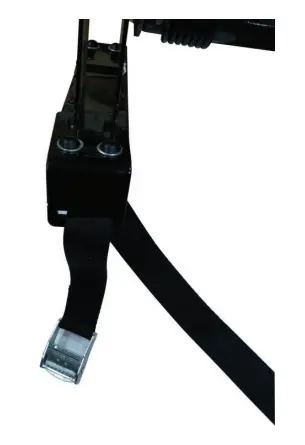 3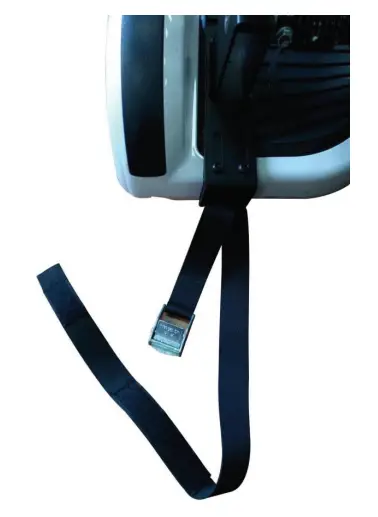 4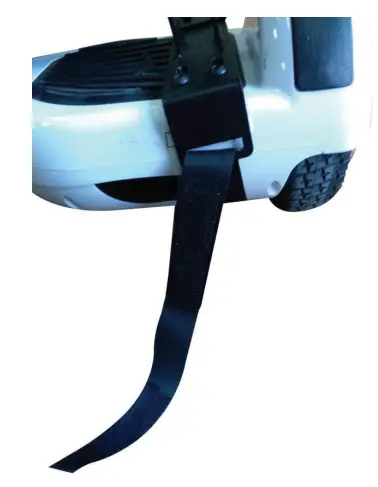 5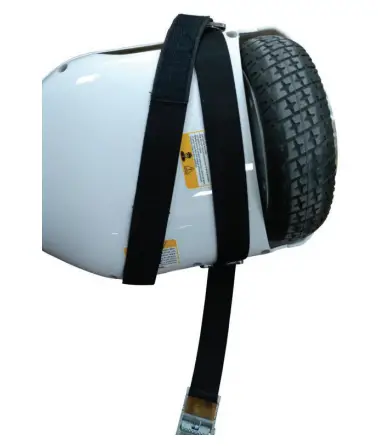 6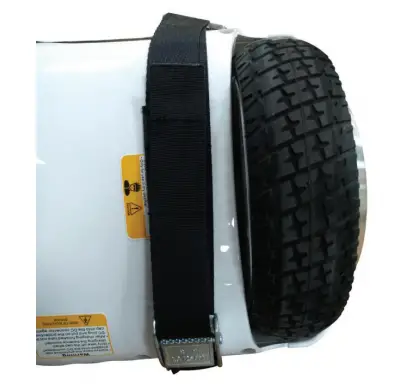 Sit on seat, feet on foot rest. Turn on the power switch.
Do not push the handles up or down whilst your feet are on the ground.
Keep feet away from the wheel. Feet should never go over the edge of the rubber foot grip.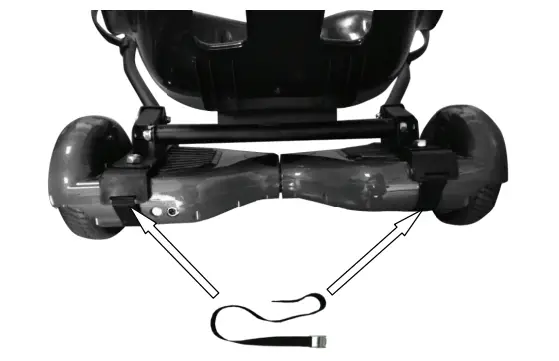 Move forward: Push the handles down on both sides at the same time.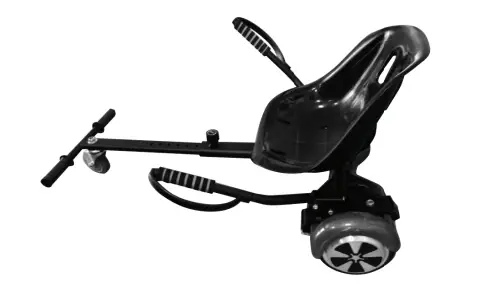 Move back or brake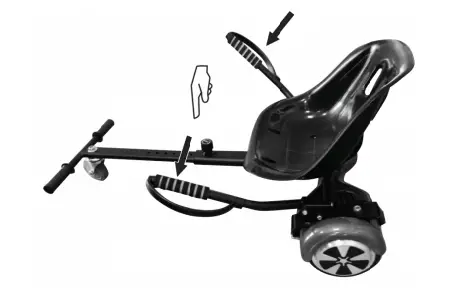 Turn left: Push the right handle down.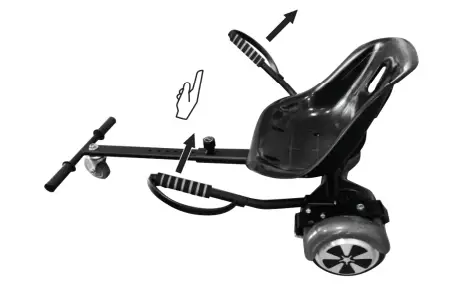 Turn right: Push left handle down.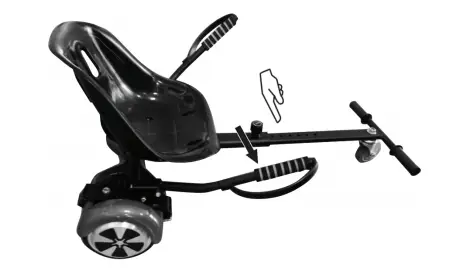 Turn the board off before getting off the seat.
Scooters have differing settings. You may need to get off the kart and loosen the straps and lift the kart slightly off the board before you are able to turn it off.
Be very careful when getting of the kart when the board is still on. Moving the handles will make the kart move.
Imported by:
DENVER ELECTRONICS A/S
Omega 5A, Soeften
DK-8382 Hinnerup
Denmark
facebook.com/denverelectronics