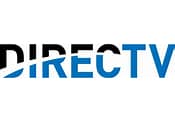 If you recently received a reward notification letter or were promised a gift card when you placed your AT&T or DIRECTV order, visit AT&T Reward Center to review and claim your reward.
Visit AT&T Reward Center.
Enter either your Claim Number or Account Number & Zip Code.
Select Go to view reward eligibility.
Select Check Status for detailed information regarding your reward.
Note: Allow 3-4 weeks from the completion installation date of your order to receive redemption instructions and for your reward information to appear in AT&T Reward Center.
Additional information on the program is available in Reward Center FAQs. For further assistance, please contact Reward Center Customer Service.