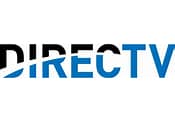 It's easy and convenient to pay your bill with Auto Bill Pay. Your DIRECTV bill will be automatically deducted from your checking account, credit card, or debit card on the same date every month. Plus, it's safe and secure.
Just follow these simple steps to enroll:
Select your desired payment method. To add another payment method, select Use another credit/debit card or Use another checking account. Then Continue.
Review your info and Submit.
Note: Be sure to make a one time payment for your current charges as it will take a billing cycle for Auto Bill Pay to kick in.