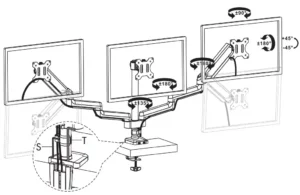 Fellowes Platinum Series Triple Monitor Arm Instructions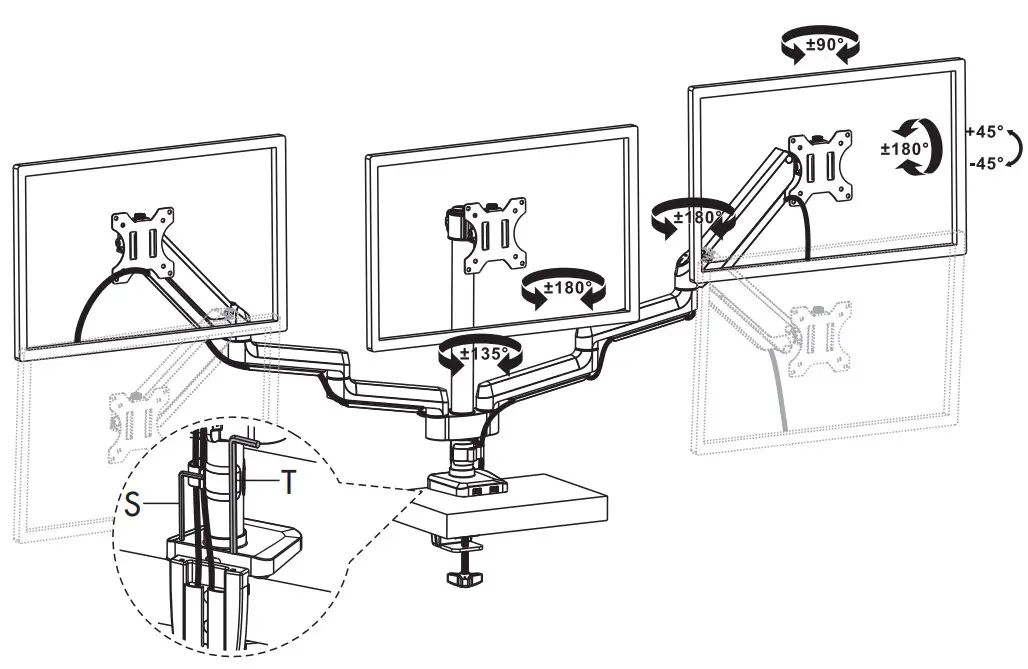 What is in the box
A x 1

B x 1

C x 1

D x 3

E x 1

F x 1

G x 1

H x 1

I x 1

J x 4

K x 1

L x 1

M x 1

N x 3

O x 2

P x 3

Q x 3

R x 1

S x 1 4mm

T x 1 6mm

U x 1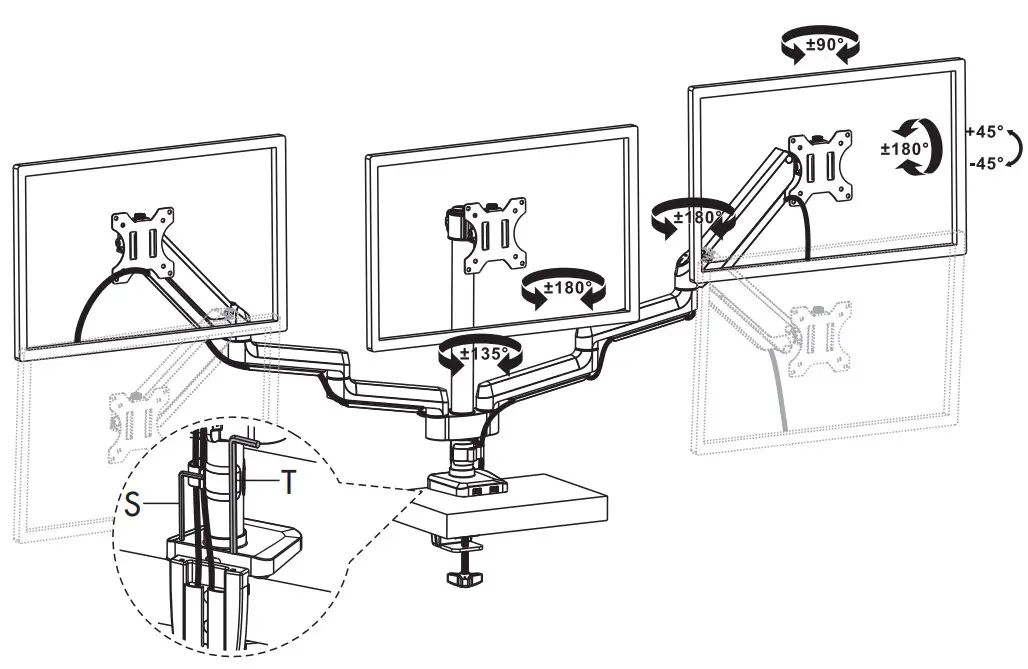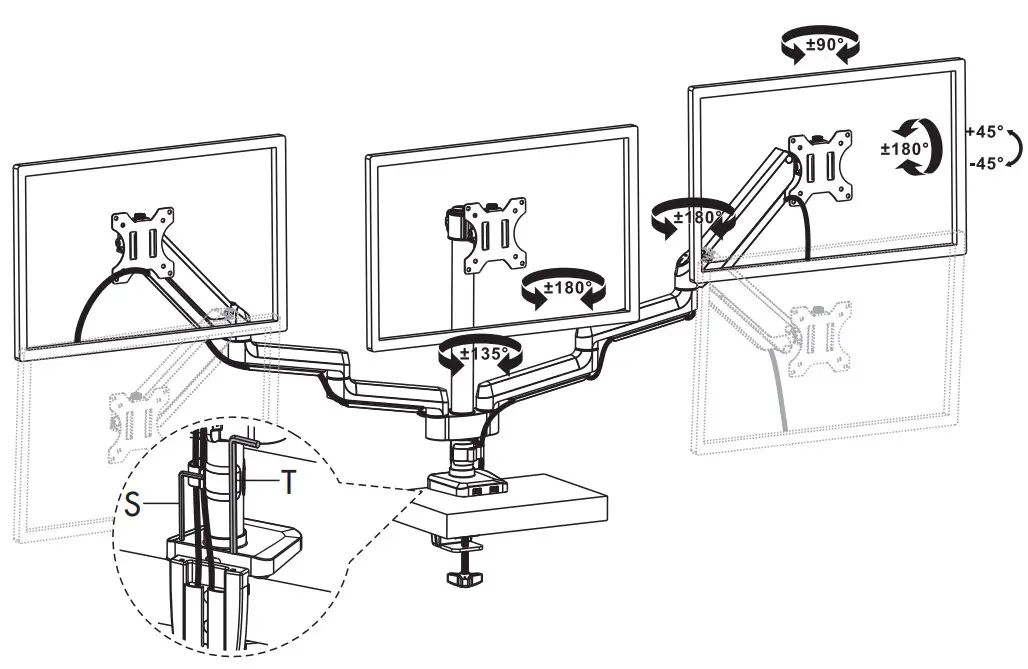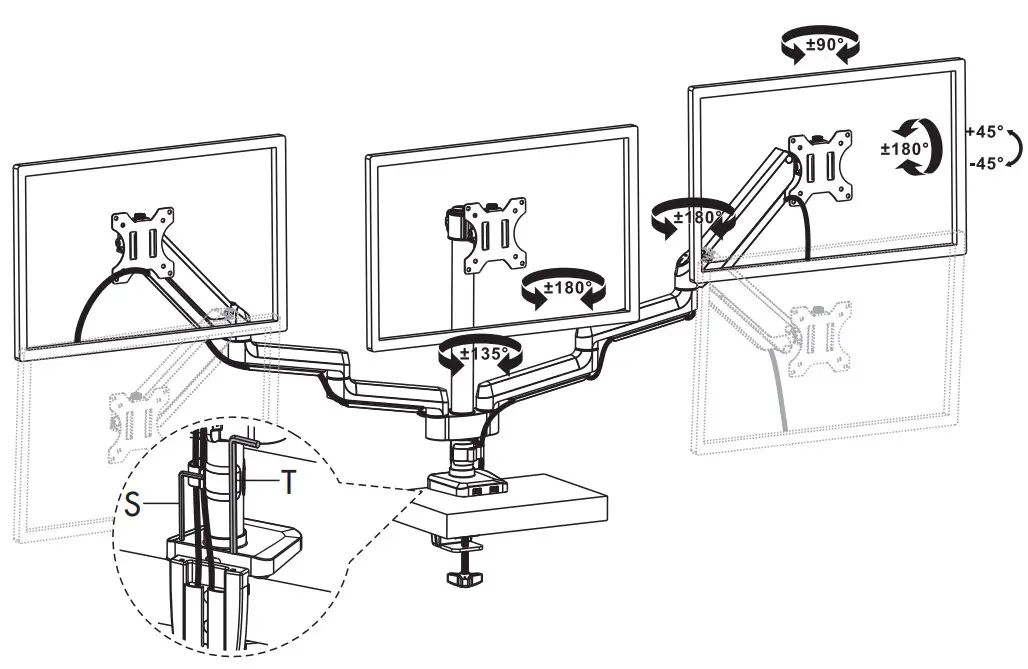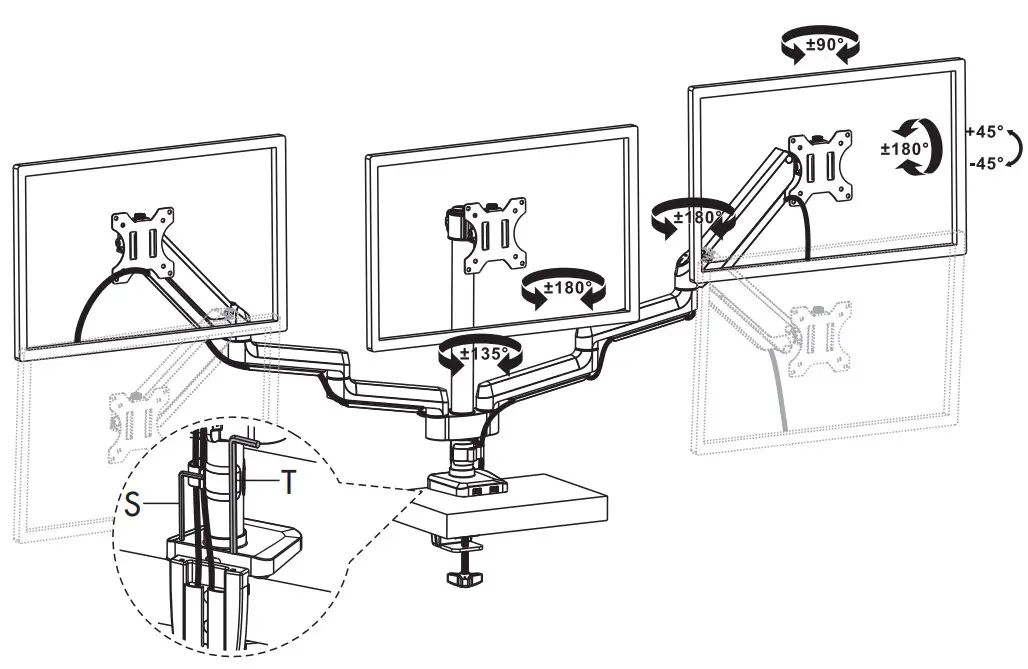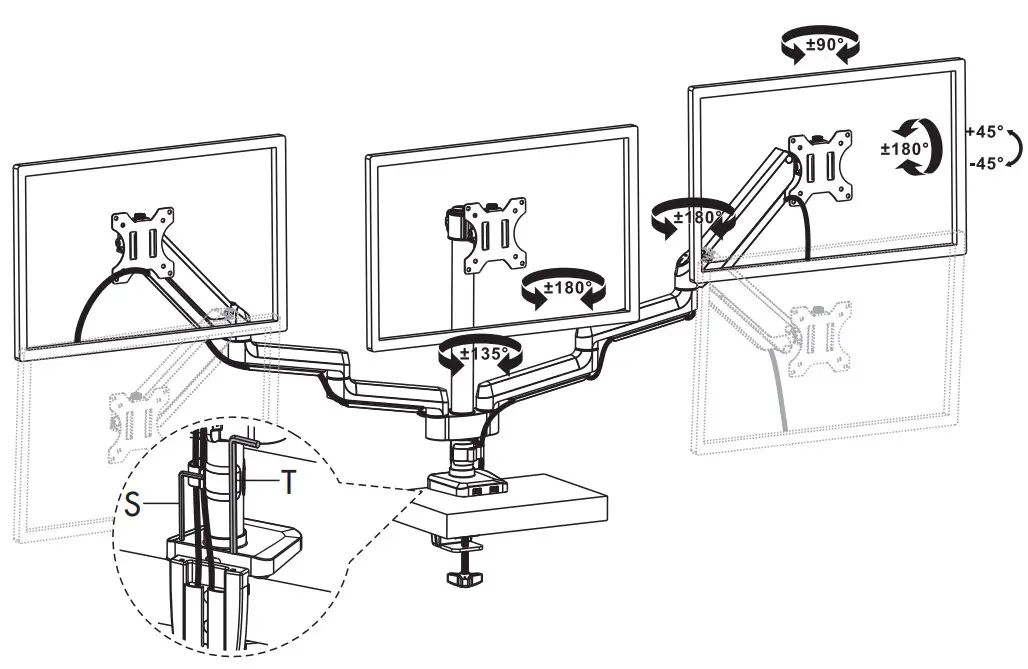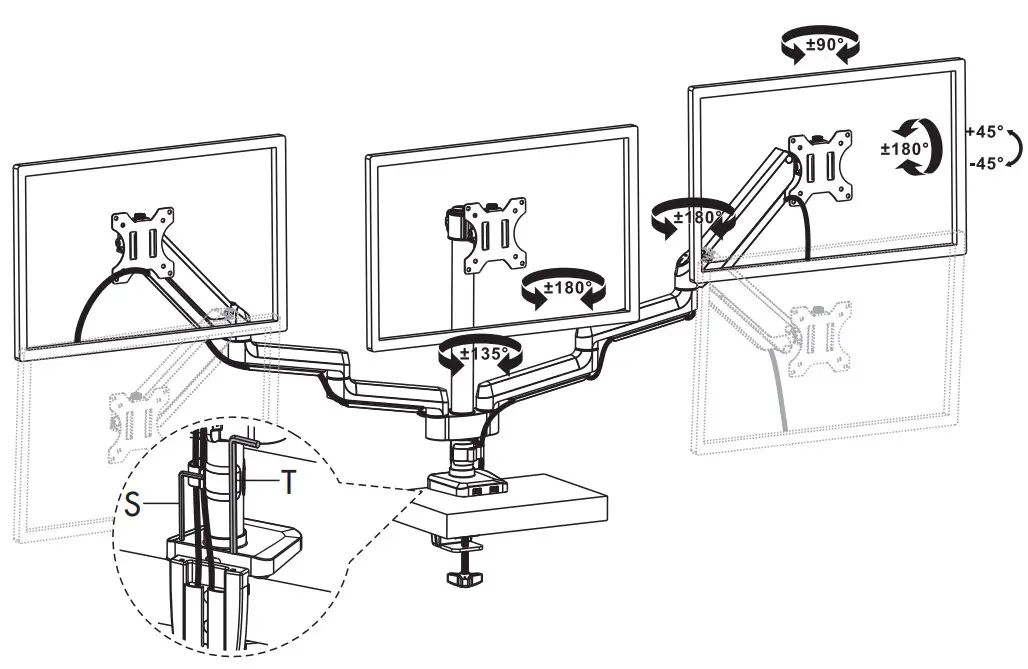 Product Overview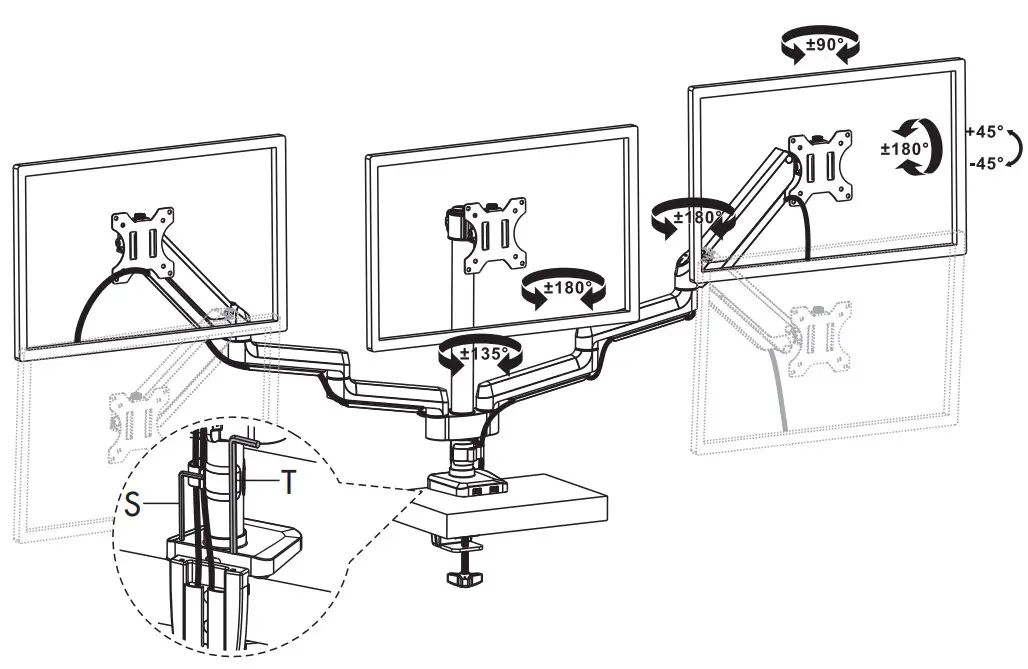 Clamp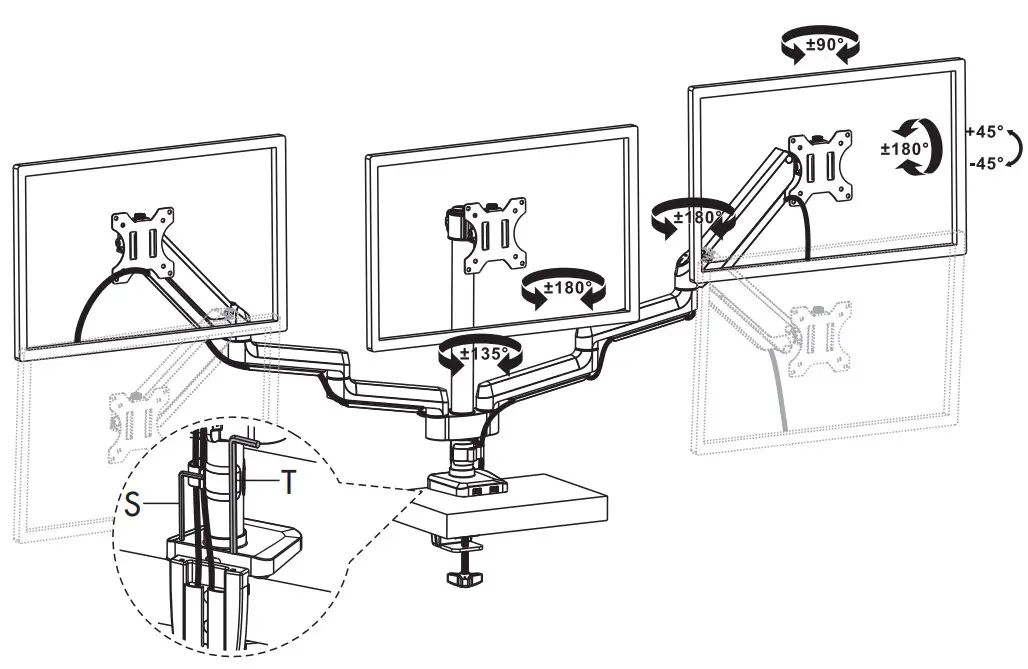 Grommet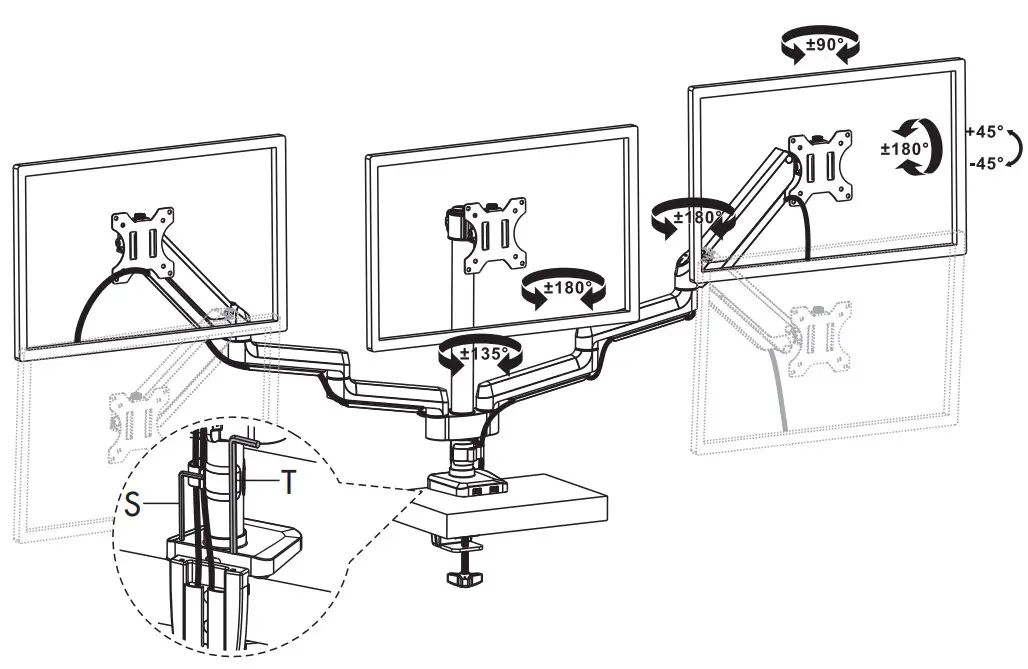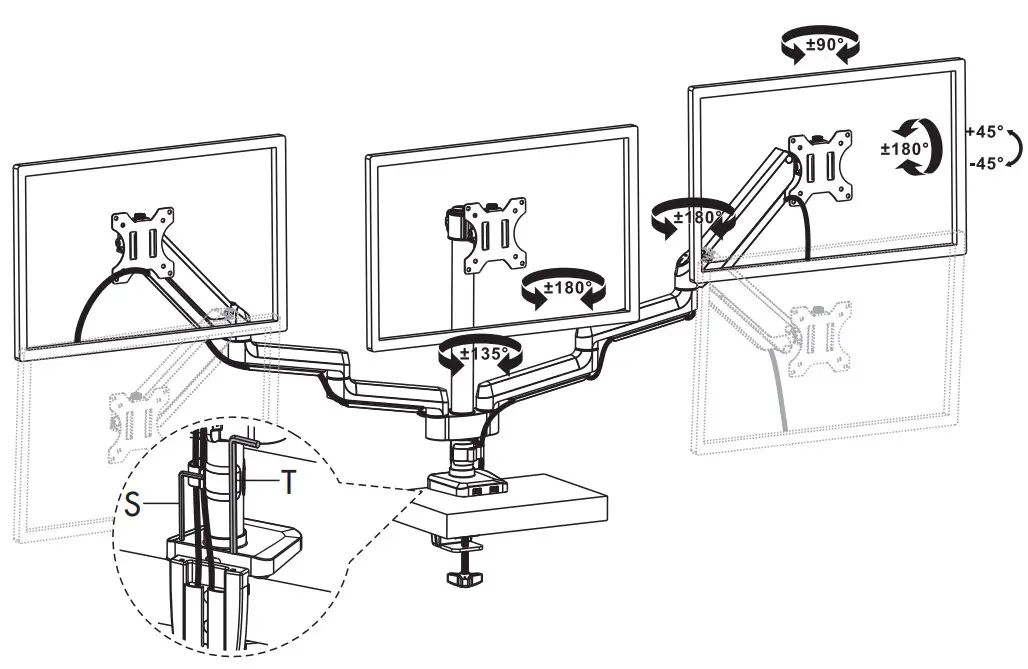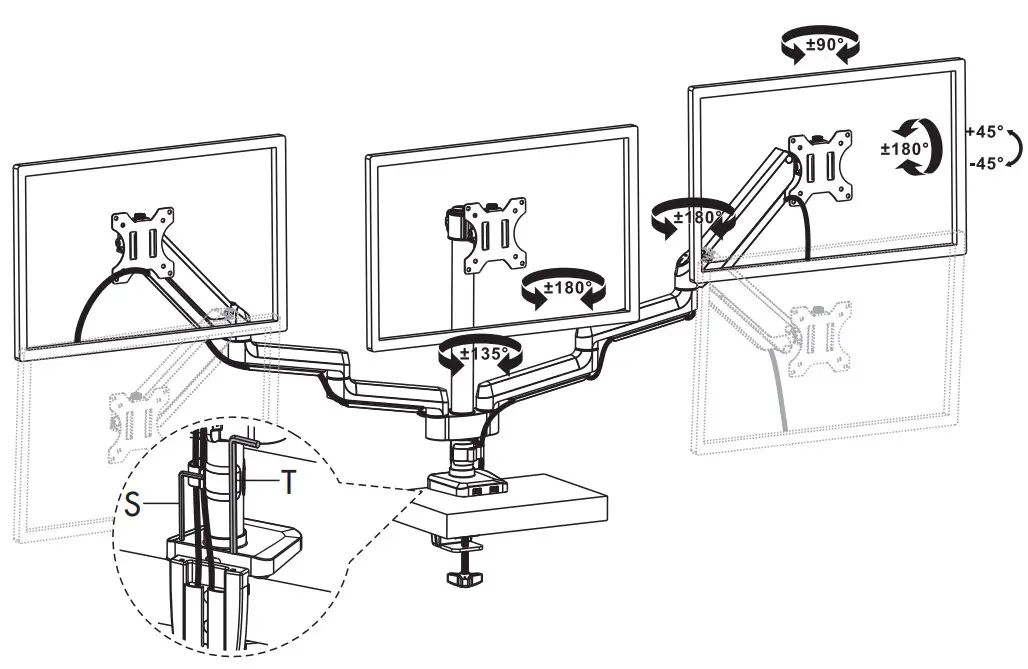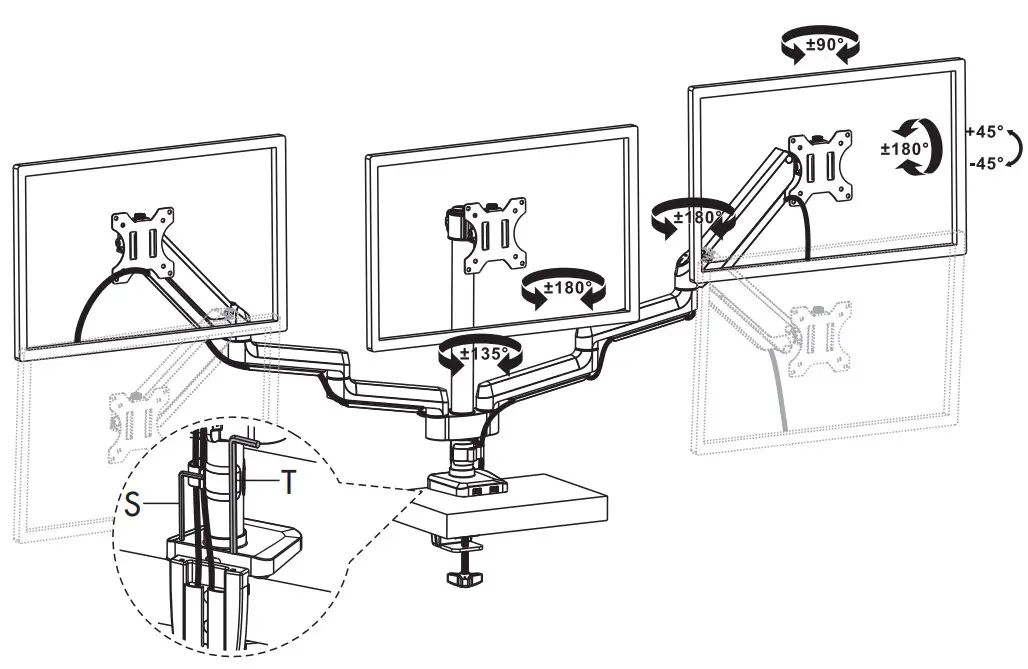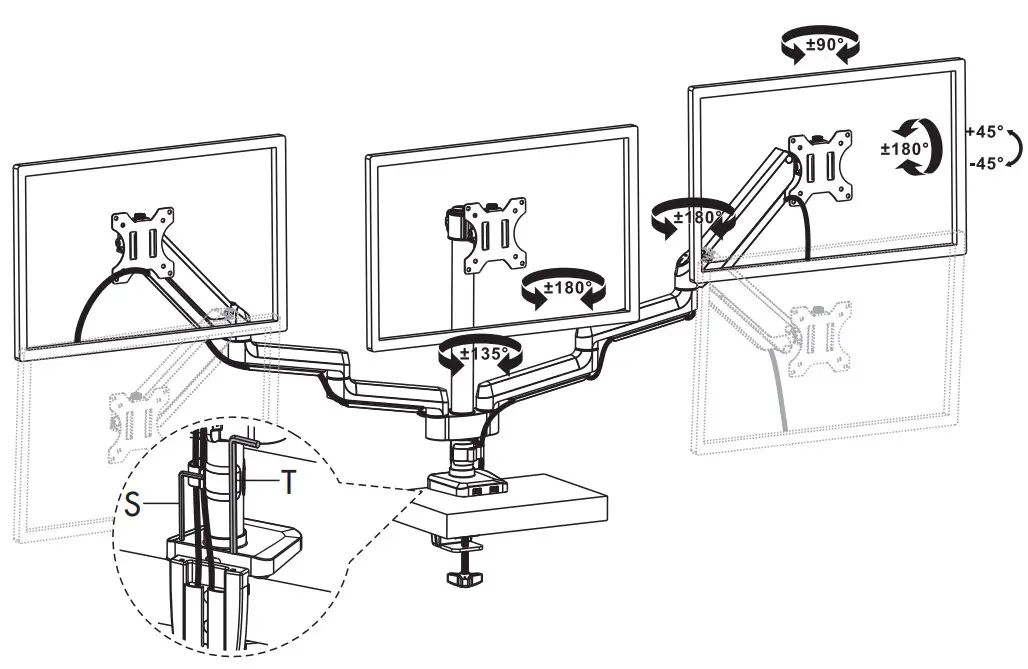 Ensure arm is secured to desk before attaching monitors.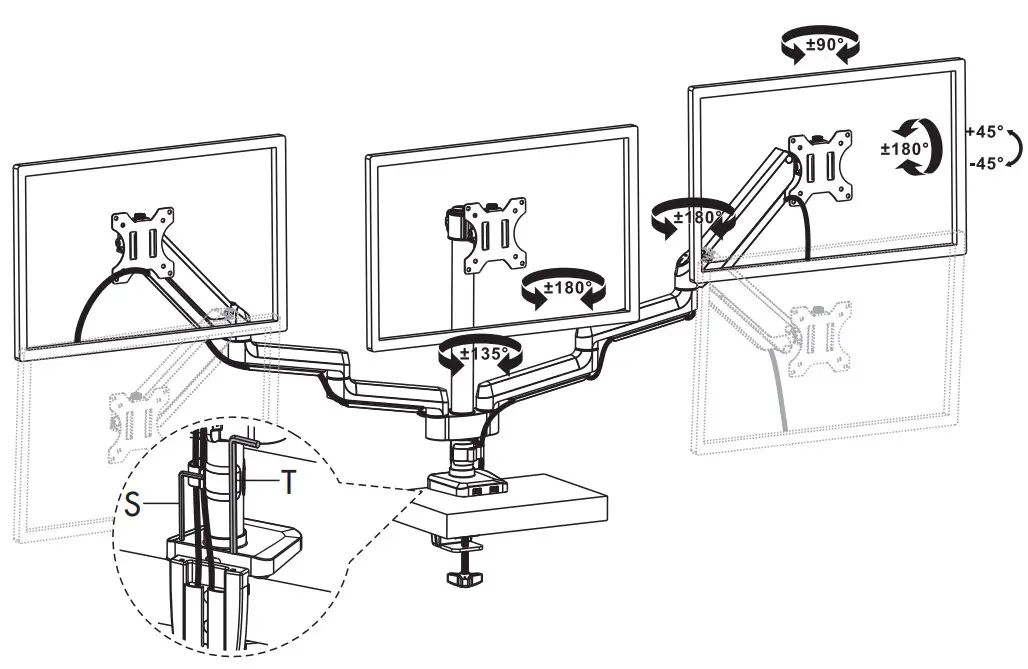 Adjustments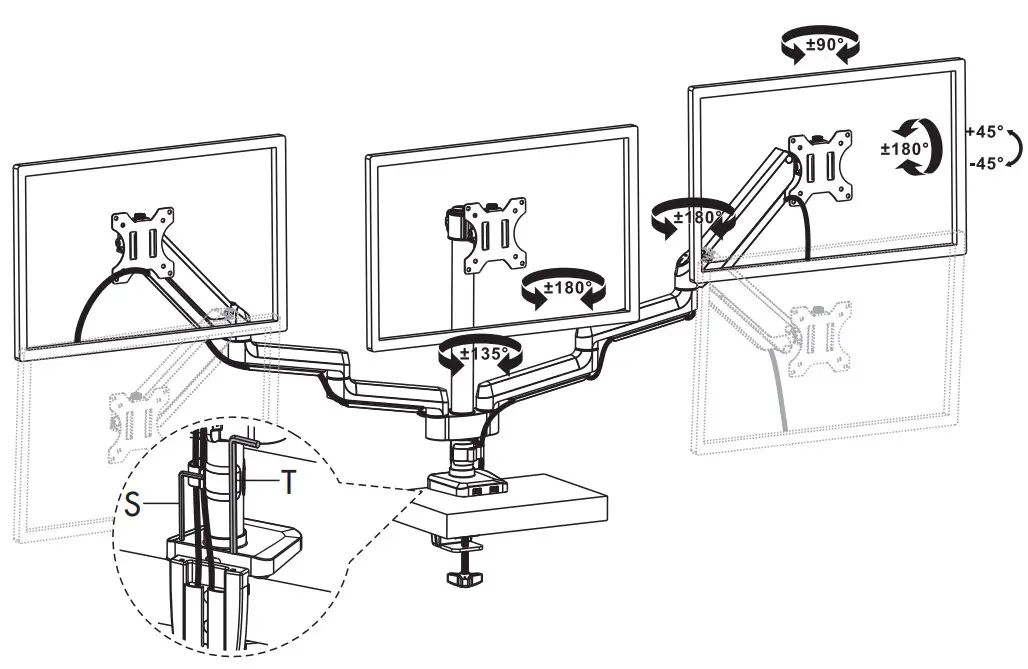 Monitor Weight

Monitor Tilt
Use 6mm(T) allen key to adjust screws on arm. When adjusting monitor tension, if monitor goes up adjust screw in "-" direction. If monitor goes down adjust the screw in"+" direction.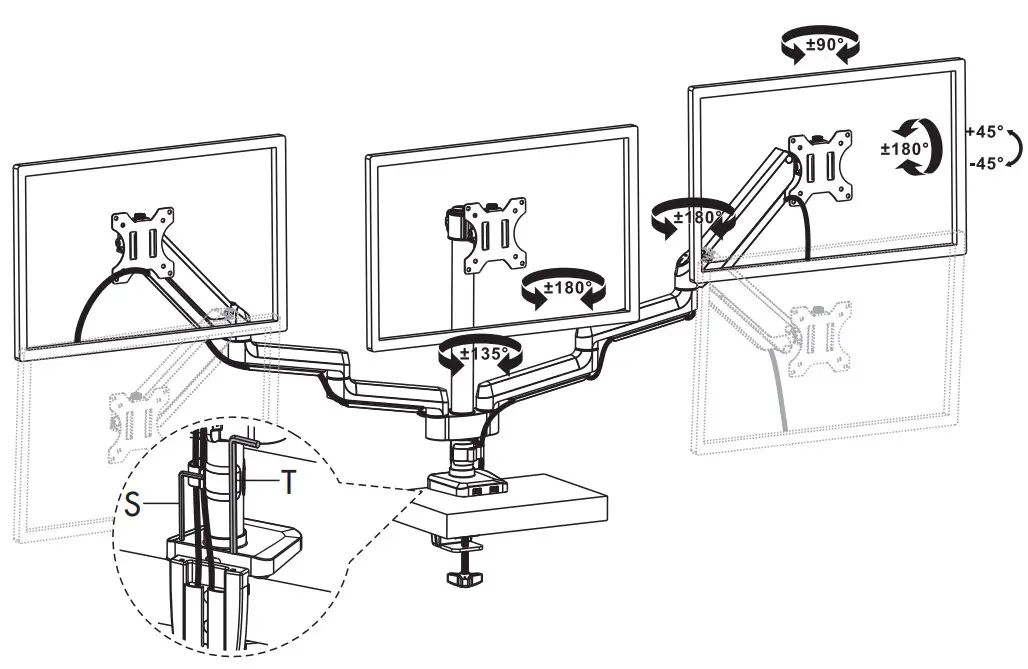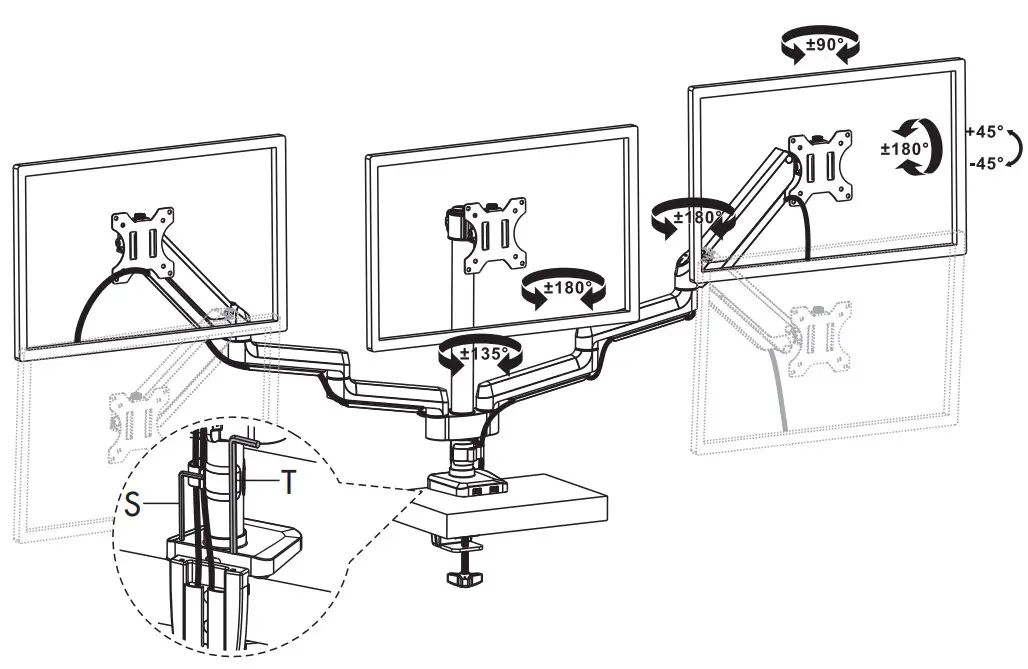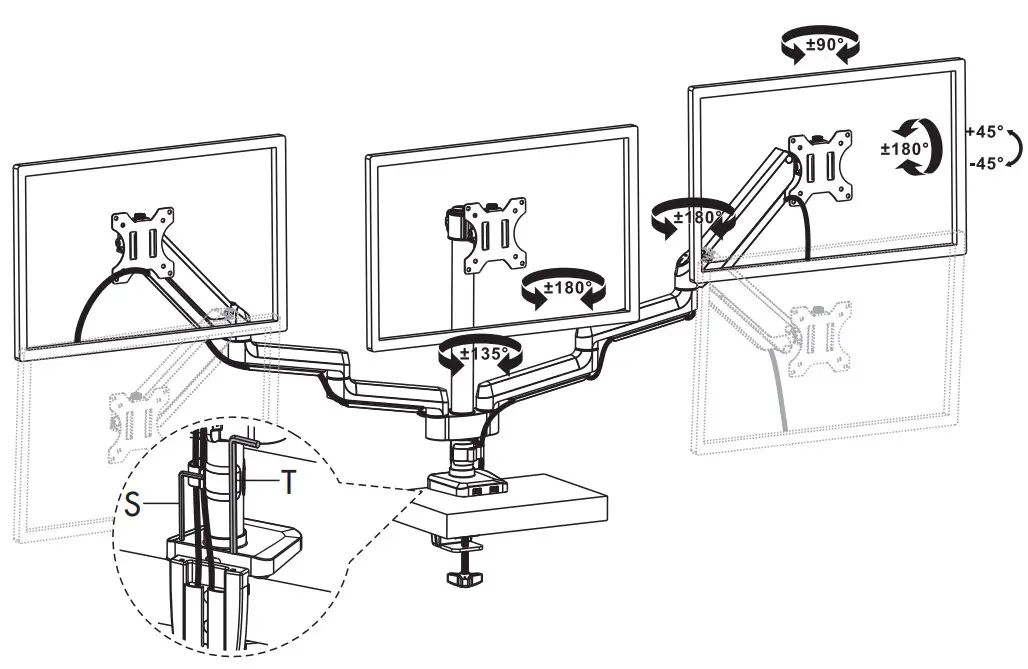 General Precautions
Read and follow all instructions and warnings before use.
This product contains small items that could be a choking hazard if swallowed. Keep away from children.
Make sure the desk or mounting surface can support the combined weight of the mount and the screen.
Never exceed the maximum load capacity of 15.4 lbs. (7 kg.).
Check joint parts every two months to make sure the screws have not loosened.
This product is intended for indoor use only.
Warning
This product contains high pressure gas spring parts. Please do not disassemble or keep the product in areas of high temperatures. Do not burn or dispose in fire or incinerate.
Warranty: 3 Year Limited.