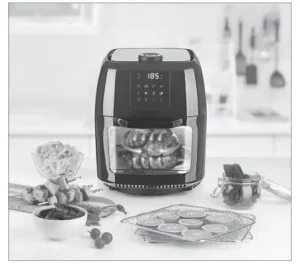 Gourmetmaxx 02095 Airfryer 1800 W with Skewer Instruction Manual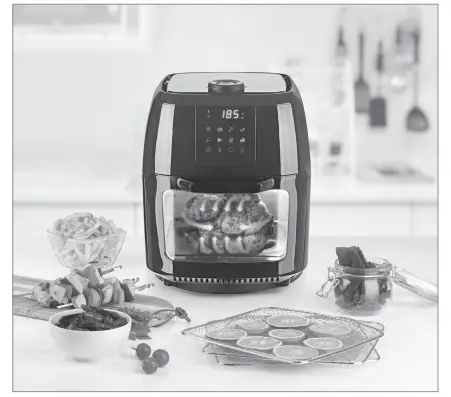 PLEASE NOTE!
On the foldout pages of this instruction manual you will find an overview of the hot-air fryer, together with all the accessories and illustrations on the operation of the device. Please ensure that these pages are visible when you read the instruction manual.
The illustrations in these instructions may differ slightly from the actual device.
Items Supplied
Composition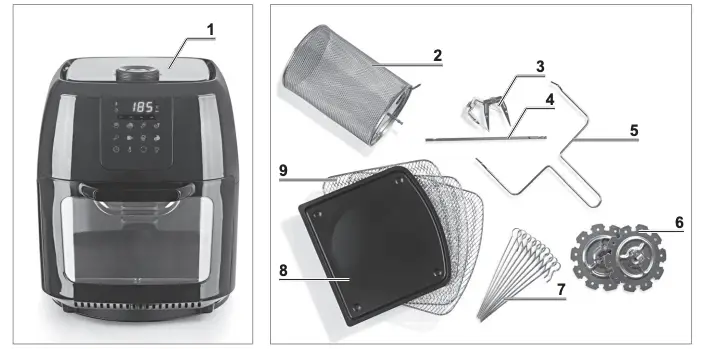 Device Overview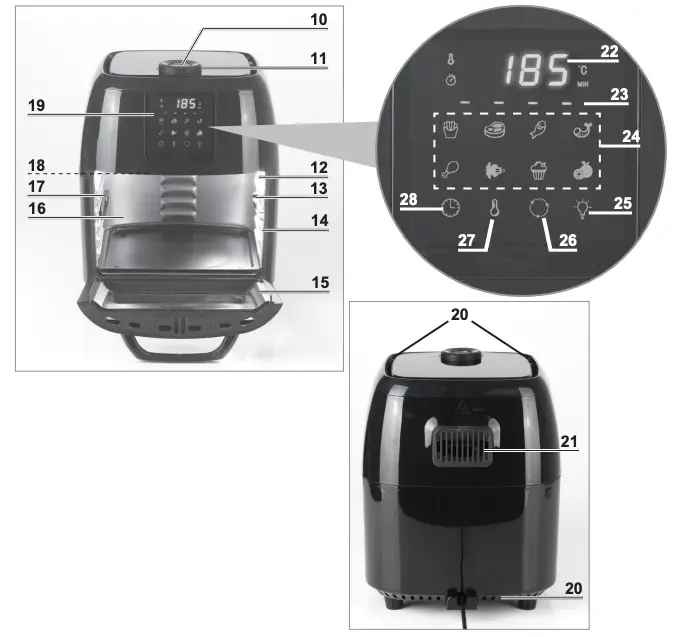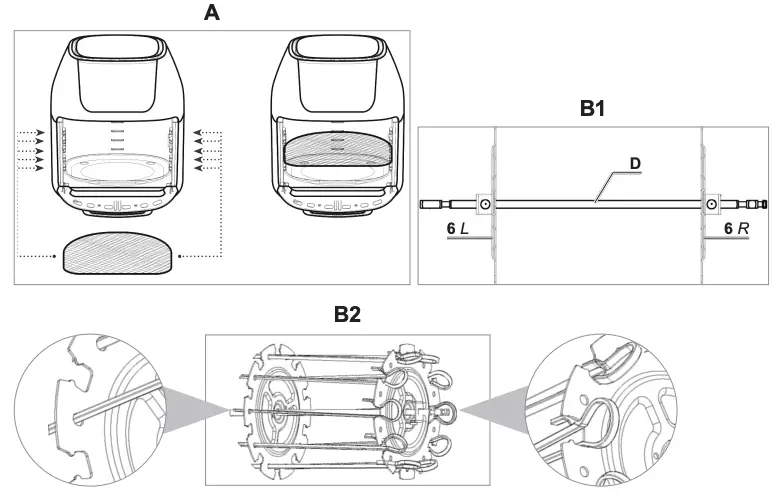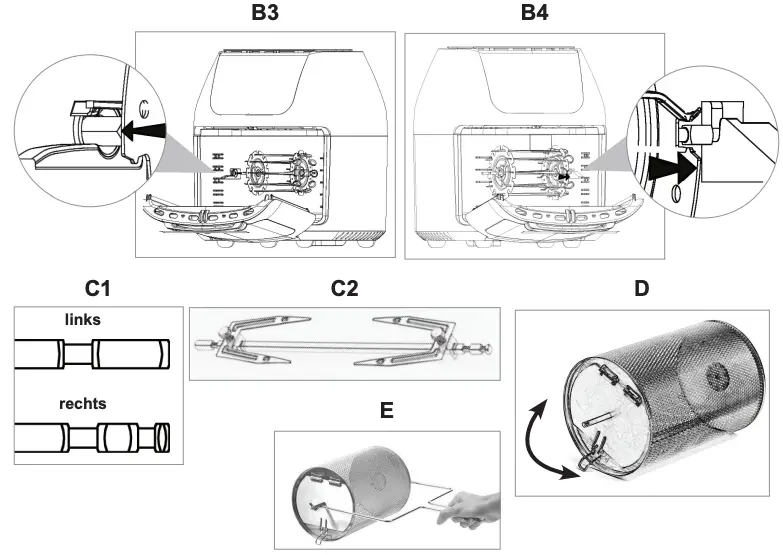 Customer Service
DS Produkte GmbH
Am Heisterbusch 1
19258 Gallin
Deutschland (Germany | Allemagne | Duitsland)
Tel.: +49 38851 314650*
* Calls to German landlines are subject to your provider's charges.