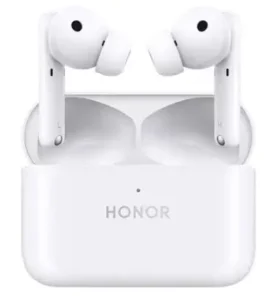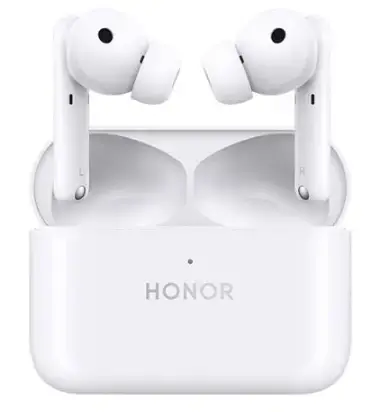 HONOR Earbuds 2 Lite TWS Bluetooth Earphones

Factory reset
Open the charging case. Press and hold the Function button for 10s until the indicator flashed red the earphones restore to factory setting and their Pairing mode again.
Pairing
Open the charging case. Press and hold the earphone will automatically enter Pairing mode when poweNd on forth& first time
Changing the ear tips
choose the size which provides your desired noice cancellation effect and cancellation effect end
Download and install the app
Download the al life app to try more features or customize your headphone settings.
Touch controls
Play/Pause music: Tap twice.
Answer/End a call: Tap twice.
Switch noise cancellation mode: Press and hold the earbud.
Charging
Place the earbuds in the charging case and close the case. They will start to cha,get a tomat;cally. Use a USB-C cable to charge the charging case.
Earphone model: T0005
FCC ID: 2AYGCT0005
Charging case model: T0005C
FCC ID: 2AYGCT0005C