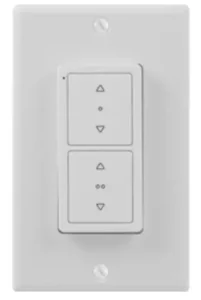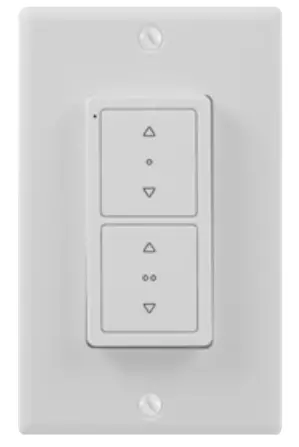 JASCO GE Enbrighten Z-Wave In-Wall User Manual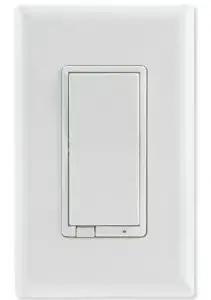 Specifications
Power: 120/277VAC, 60Hz
Signal frequency: 908.4/916MHz
Maximum load: 120VAC: 960W incandescent, 1/2HP motor 1800W (15A resistive) 277VAC: 1385W incandescent, 1/2HP motor 1800W (15A resistive)
Range: Up to 150ft. from controller or closest Z-Wave device
Operating temperature: 32-104° F (0-40° C)
Warranty: 2-year limited product warranty.
Requires neutral wire. Switch must be mounted indoors.
Design Features
QuickFit™ – Improved components reduce the housing depth by up to 20% compared to previous Z-Wave models and eliminated the need for heat tabs
SimpleWire™ – Auto line-load sensing terminals support fast installation by detecting line and load wires and configuring the switch accordingly
Dual ground ports, which are offset to avoid switch box mounting screws, support daisy-chaining in multi-switch setups
Turn the connected device ON/OFF manually or via Z-Wave hub or controller
Remotely monitor with any mobile device.
Works with Google Assistant and Amazon Alexa (requires compatible hub
May be used in single-pole installation or with up to five GE-branded model 46199 Add-on Switches in 3, 4, 5 or 6-way wiring configurations
Works with all LED, CFL, incandescent and halogen bulbs
Can be included in multiple groups and scenes
Uses the Z-Wave firmware update meta data command class for standardized firmware updates over the air
Supports advanced configuration — LED status, alternate exclusion
Screw terminal installation — requires wiring connections for line (hot), load, neutral, and ground.
Traveler wire required for multi-pole installation. Uses a standard decora®-Leviton wallplate (wallplate not included)
Interchangeable paddle — White & light almond paddle included
Blue LED indicator shows switch location or status with four setting options – ON when load is OFF, ON when load is ON, always OFF or always ON
In-line traveler circuit protection
Z-Wave Plus certified.
Z-Wave Plus with S2 Security and Smart Start Features
Improved battery life and up to 50% greater wireless range
QR codes with unique, industry-standard secure key exchange to add a layer of 128-bit encryption
Effortless device pairing to Z-Wave S2 and Smart Start certified gateways
Backward compatible with all generations of Z-Wave devices
250% faster processor
400% more memory · 50% more energy efficient · Supports wireless upgrades to future-proof your home.
White/light almond paddles included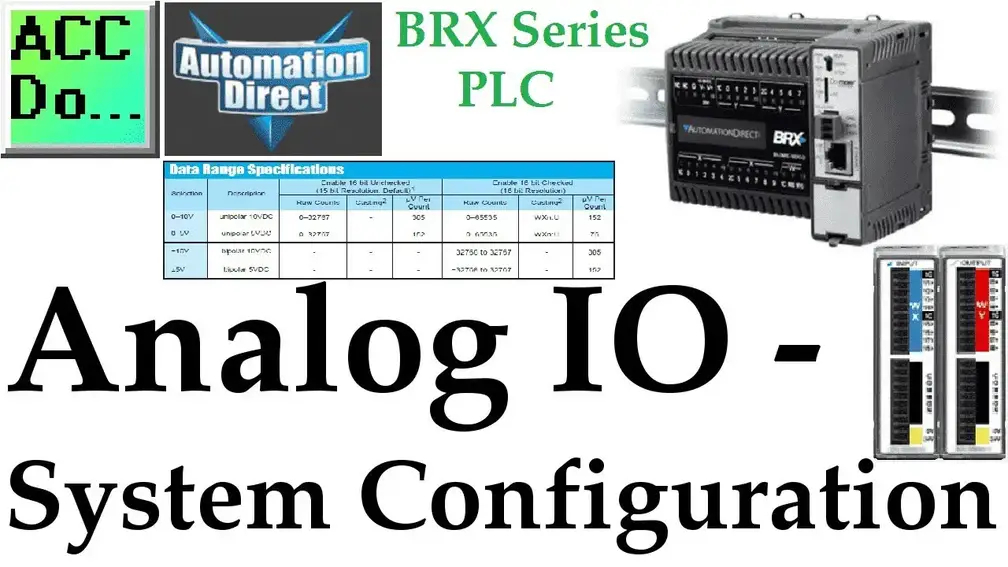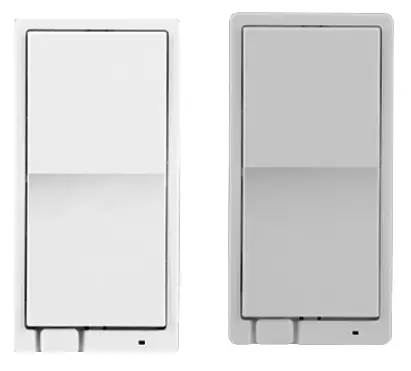 Requires Z-Wave hub or controller, functions may vary depending on brand.
Single-Location Wiring


Space-Saving Screw Terminals


Multi-Location Wiring

Installation Recommendations:
Insert wire into port and tighten screw. Do not wrap wire around screw
Indoor installation only
Visit http://www.ezzwave.com/hubs for hub compatibility
Wall plates sold separately
Trilingual instruction manual – English, French, Spanish
Device Configuration
Adding your device to a Z-Wave network
Once the hub is ready to add your smart switch, press and the top or bottom of the rocker on the smart switch.
To remove and reset the device
Once the controller is ready to remove your device, press the top or bottom of the rocker on the smart switch.
S2 + Smart Start install
The controller's app will indicate if it has discovers the device. If prompted by the controller to enter the S2 security code, refer to the QR code/security number on the side of the box or the QR code label on the product. Enter the 5-digit code.
To return to factory defaults
Quickly press the ON button three times, then press the OFF button three times. The LED will flash ON/ OFF five times when completed.
Certifications and Compliances

Compliances, specifications and availability are subject to change without notice Distributed by Jasco Products Company LLC 10 E. Memorial Rd., Oklahoma City, OK ©Jasco 2019.
Light-Commercial Grade (120/277VAC)
43073 0-10V Smart Dimmer

43074 120/277V Smart Toggle Switch

43075 0-10V Smart Toggle Dimmer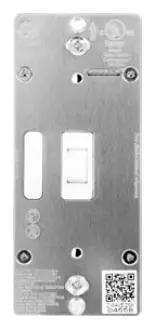 Additional Paddle Colors
13940 Black Paddle

13943 Brown Paddle

13945 Ivory Paddle

Residential Grade (120VAC Only)
46199 Add-on Switch

46203 In-Wall Smart Dimmer

26931 In-Wall Smart Motion Switch

26933 In-Wall Smart Motion Dimmer

14288 In-Wall Smart Outlet

14287 In-Wall Smart Fan Control

14289 In-Wall Touch Dimmer

14299 In-Wall 1000W Smart Dimmer

46200 Add-on Switch

46201 In-Wall Smart Dimmer

46202 In-Wall Smart Switch

46204 In-Wall Smart Dimmer

32563 Smart Door Sensor

34172 Portable Wireless Solo Scene Remote

34174 Portable Wireless Duo Scene Remote

34176 Portable Wireless Quad Scene Remote