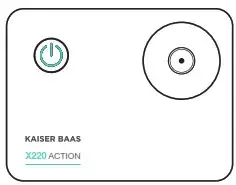 Quick Start Guide
Visit kaiserbaas.com for more information
GETTING STARTED
Remove the camera from the Waterproof case
Slide lock and lift mount to unlock casing. Ensure the camera is charged before use.
Insert the MicroSD card. Navigate to Setup, Format Card and select by pressing the Record button.
Note: The camera is not waterproof without the case. For SD card compatibility, visit www.kaiserbaas.com/support
CAMERA SETTINGS
To turn the camera ON/OFF, hold the power button for 2 seconds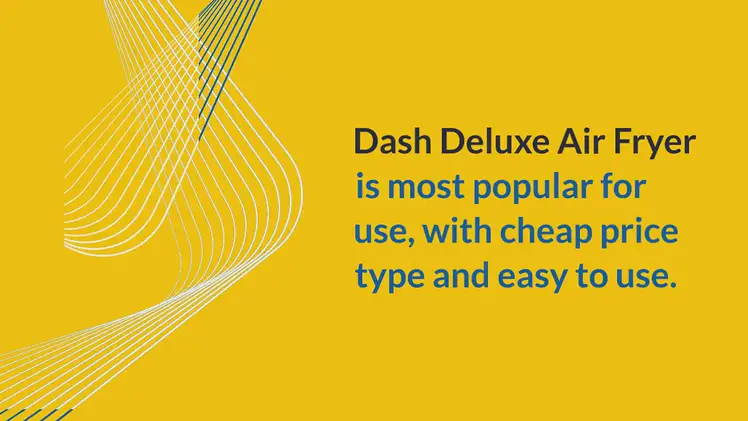 Press the record button to start and stop recording. To toggle between Video, Photo, Playback, and Settings Mode, click the power button consecutively until your desired mode appears.

WiFi and KB APP
Connect to the KB X220 App to get started and access the full user guide
To turn on the WiFi, click the button located on the side of the camera. Go to your smartphone's network settings and select KB-X220 network.
The default password is 234567890. To turn off, click the WiFi button.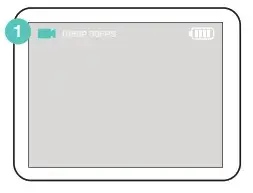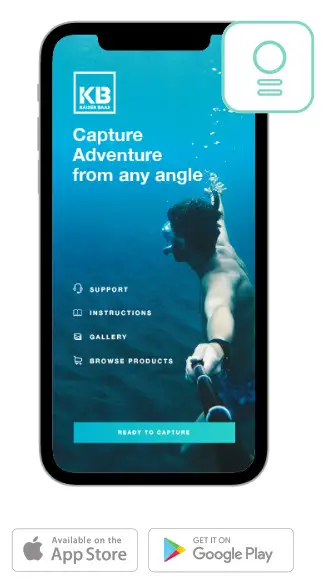 Join the Social Media Movement
CONNECTIONS
You can display the camera LCD screen on a TV Screen.

Turn the camera on.
Connect the Micro HDMI end to the port on the camera and the HDMI end to HDMI port on the TV.
Select the right source on the TV.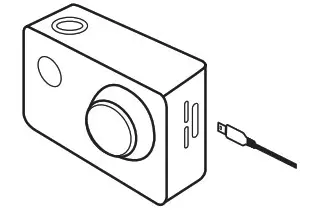 Note: You will need a Micro HDMI to HDMI cable.
PRODUCT SPECIFICATIONS
X220 Action Cam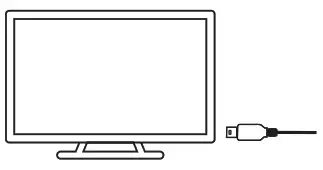 Video Resolutions
1920 x 1080
30FPS
1280 x 720
30FPS
Photo Resolutions
12M, 8M, 5M, 3M, 2M
Storage
Class 10 MicroSD card (or higher) Max 32GB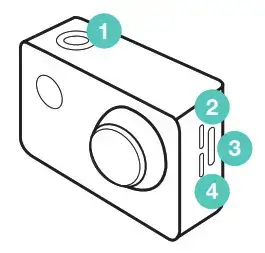 1. Record / OK
2. Micro USB
3. Micro SD Port
4. Micro HDMI
5. Scroll Up / WIFI
6. ON / OFF / Modes
7. Scroll Down
Visit www.kaiserbaas.com/support or email [email protected] for support. For the complete user guide, visit www.kaiserbaas.com