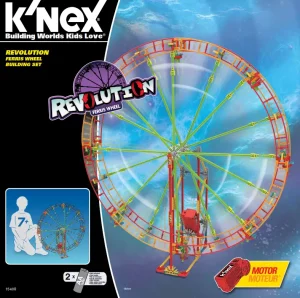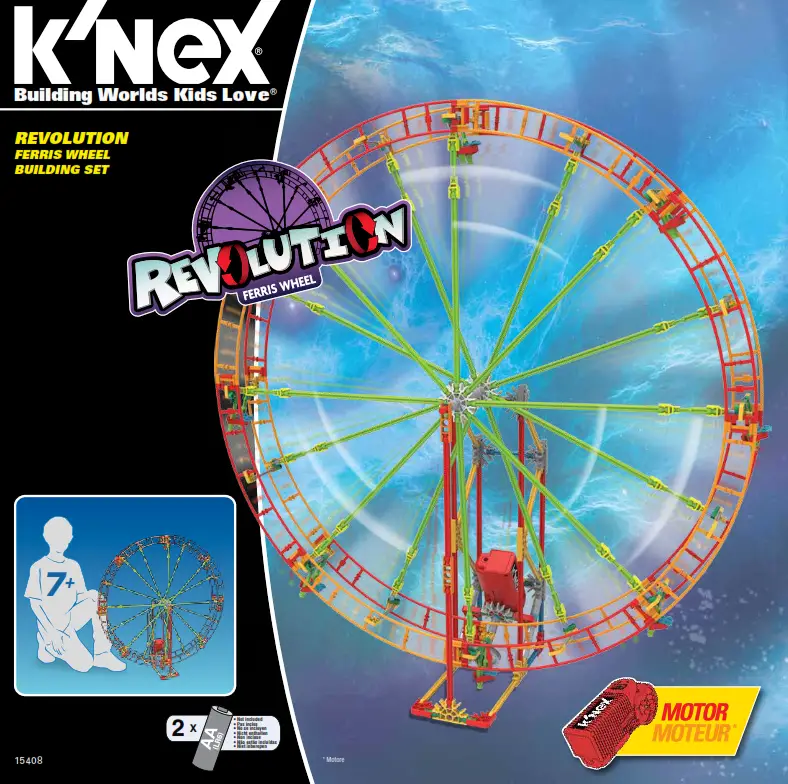 Keep this important information for future reference
Important Stuff for Parents and Kids

WARNING: CHOKING HAZARD-Small parts. Not for children under 3 years.
CAUTION: Keep hands, face, hair, and clothing away from all moving parts.
CAUTION: Be careful not to tip the model over. The model should be placed on a flat and hard surface.
Share the K'NEX experience with your child and make building with K'NEX a family fun adventure.
Take your time to enjoy the building process. Don't rush!
While you're building make sure you face your model in the same direction as the pictures show in the instructions.
Product and colors may vary.
Battery Information
How to Insert and Remove Batteries
Use a small Phillips head screwdriver to loosen the screw. Insert 2 fresh AA batteries** (LR6) into the compartment with the correct polarity (+/-) as shown here. Install batteries before building models.
** Not included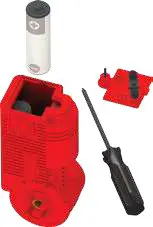 CAUTION:
To Avoid Battery Leakage
Insert batteries with correct polarity (+/-) as shown.
Do not mix different types of batteries.
Do not mix alkaline, standard (carbon-zinc) or rechargeable (nickel-cadmium) batteries.
Do not mix new and used batteries. Only batteries of the same or equivalent type recommended should be used.
Remove exhausted batteries from the toy; do not shortcircuit supply terminals.
Remove all batteries if the toy will not be used for a long period of time.
Important Tips
Alkaline batteries are recommended.
Rechargeable batteries are not recommended.
Remove rechargeable batteries before recharging; they must be charged only under adult supervision.
Non-rechargeable batteries must not be recharged.
Keep components free of dust; do not immerse or use in water.
Do not dispose of batteries in a fire; they could leak or explode and cause injury.
Do not put rods smaller than 2 inches in any openings of the motor; they will damage the motor and cannot be removed.

The wheelie bin indicates this product cannot be disposed of with household waste due to the presence of hazardous substances. To protect human health and the environment, check your local authority for recycling advice and facilities (2012/19/EU, Europe only).
Go to for instruction updates
Building Basics Bases de Construction
Start Building
To begin your model, find and follow the numbers. Each piece has its own shape and color. Just look at the pictures, find the pieces in your set that match, and then connect them together. Try to face your model in the same direction as the instructions while you build. The arrows show you where the parts connect, but not all connection points have arrows. Faded colors show you this section is already built.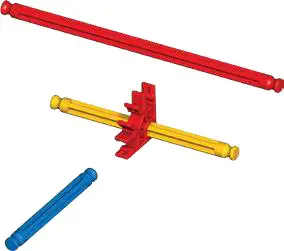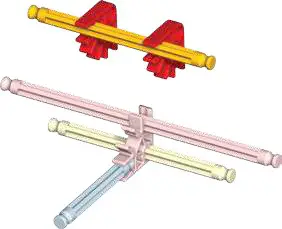 Connectors
You can slide these special connectors together. Push tightly until you hear a "click". Pay close attention to the instructions and position them horizontally or vertically exactly as they are shown.
Spacers
There are places in your model where you need to add blue and silver spacers. Be sure to use the correct number of spacers shown in the instructions.

Parts List
Before you start building, be sure to compare the parts in your set with the parts list here. If anything is missing, call or write to us using the information on the back cover. We are here to help you!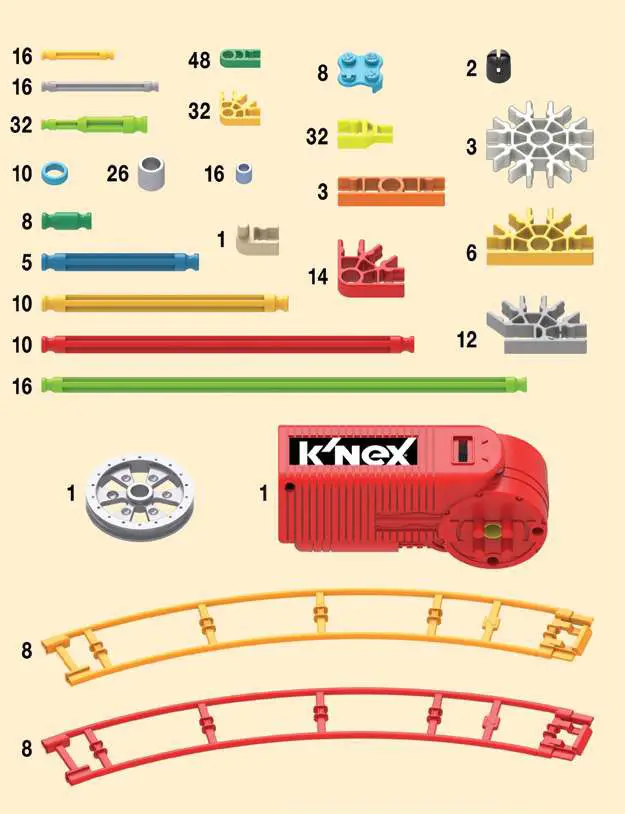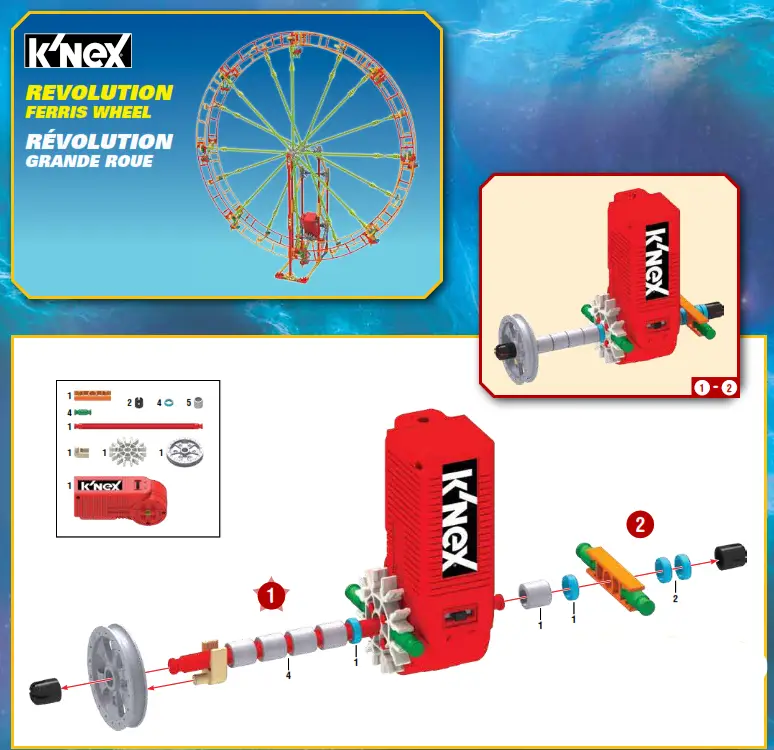 Did you install 2 AA (or LR6) batteries in the motor?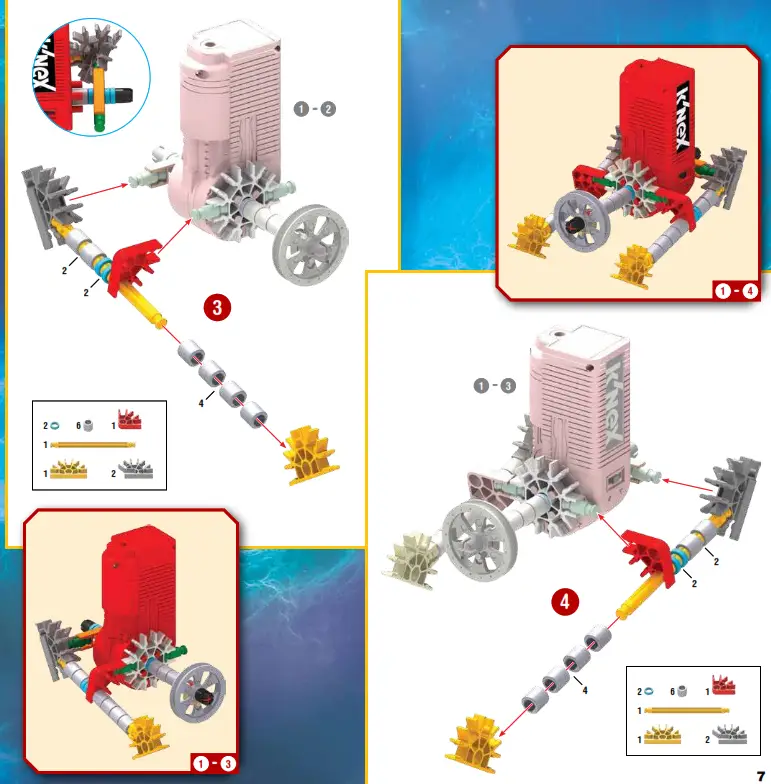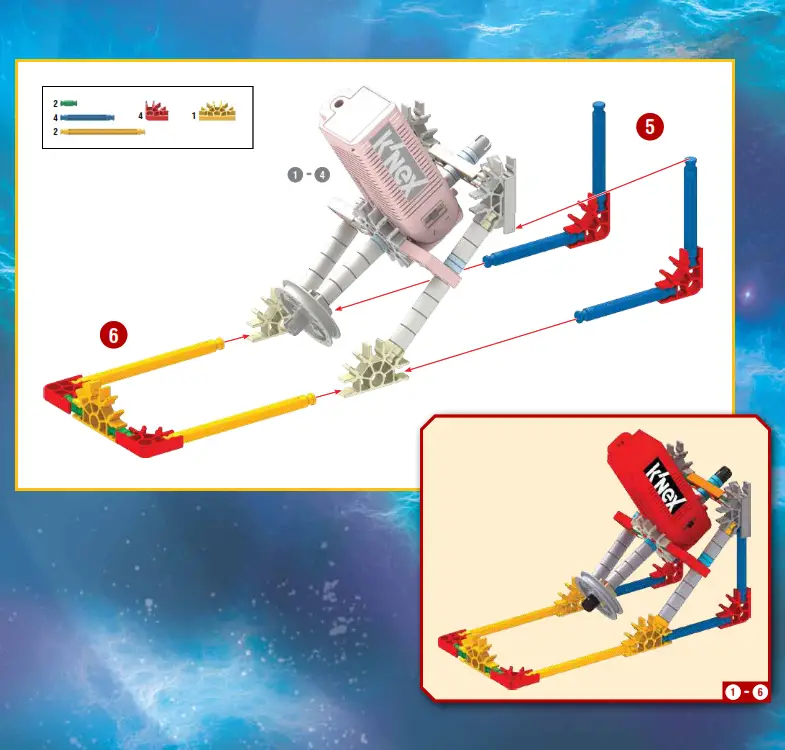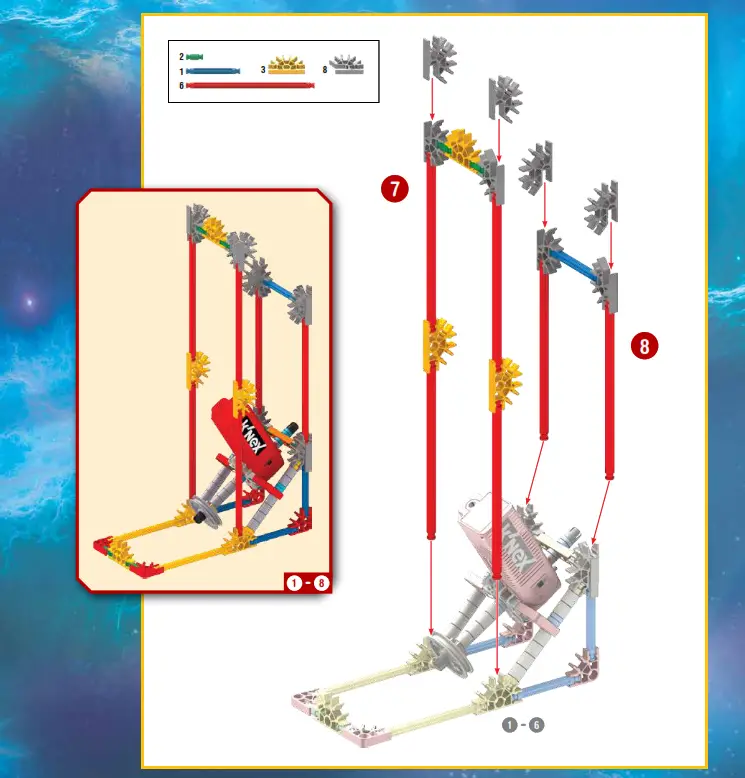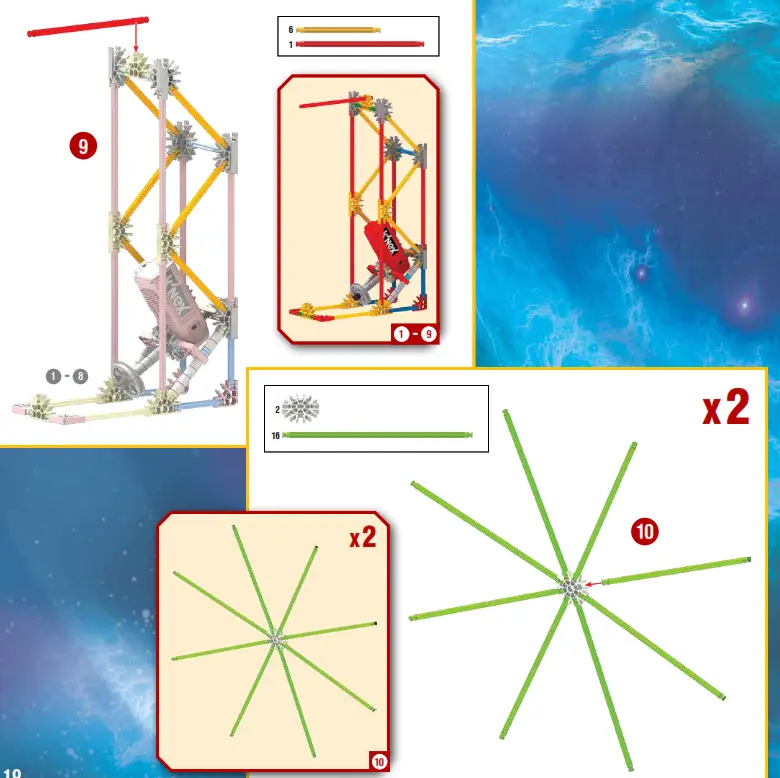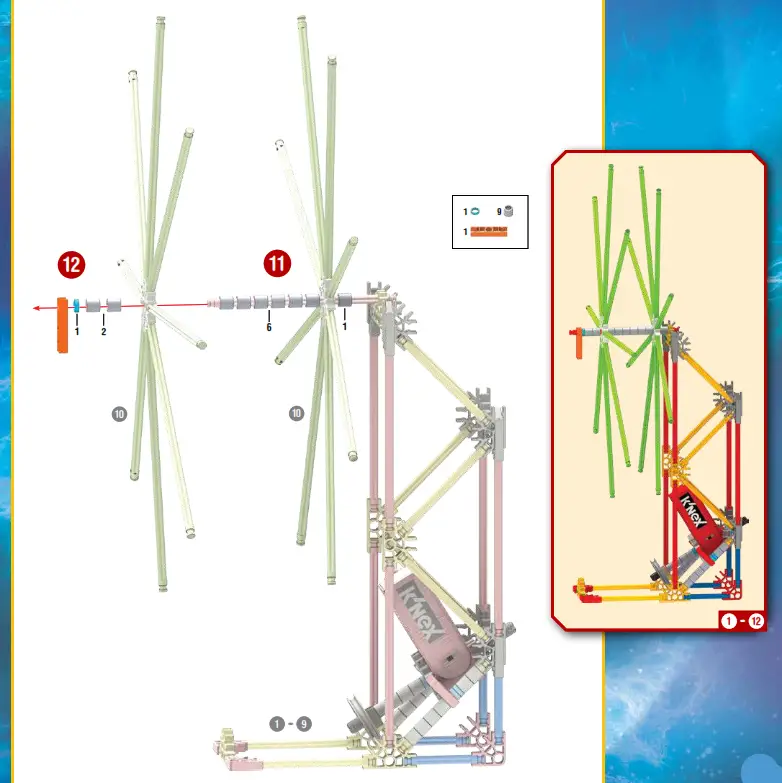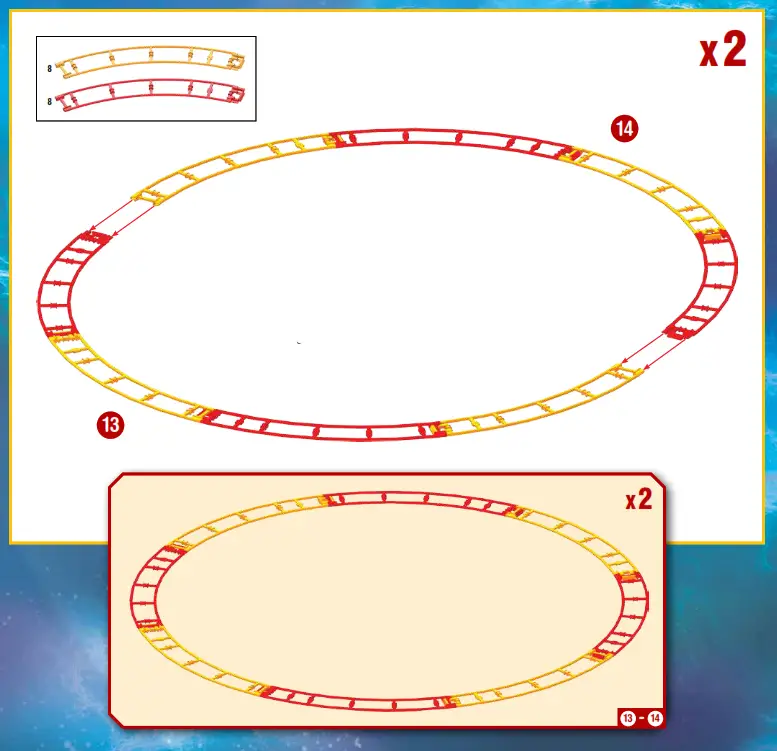 Always connect the track top side to top side.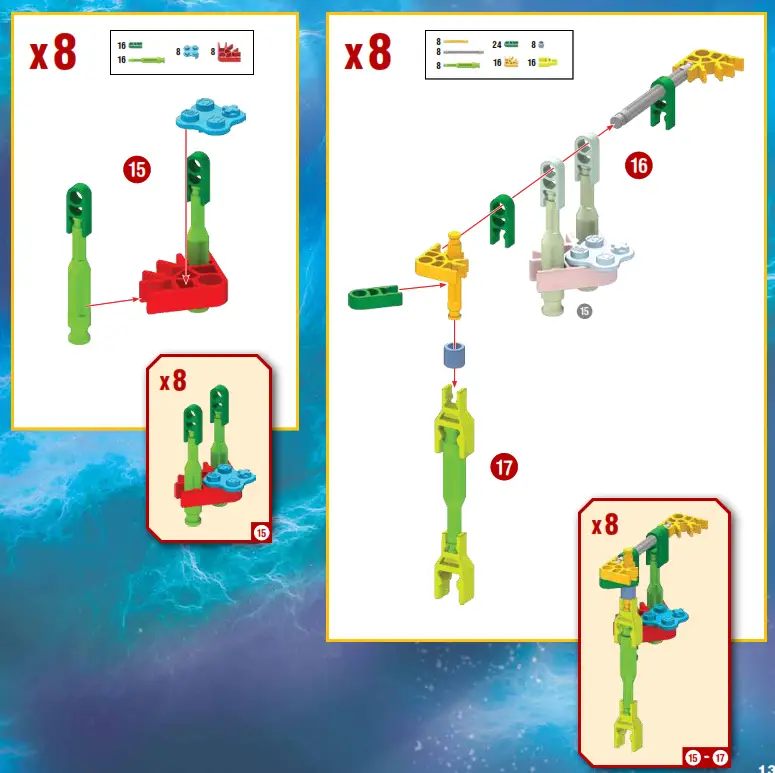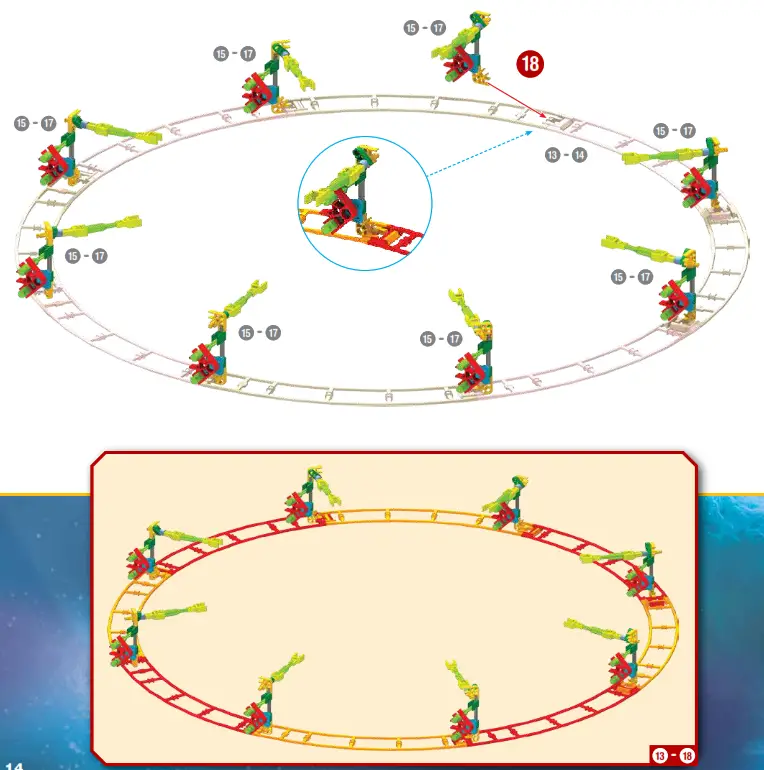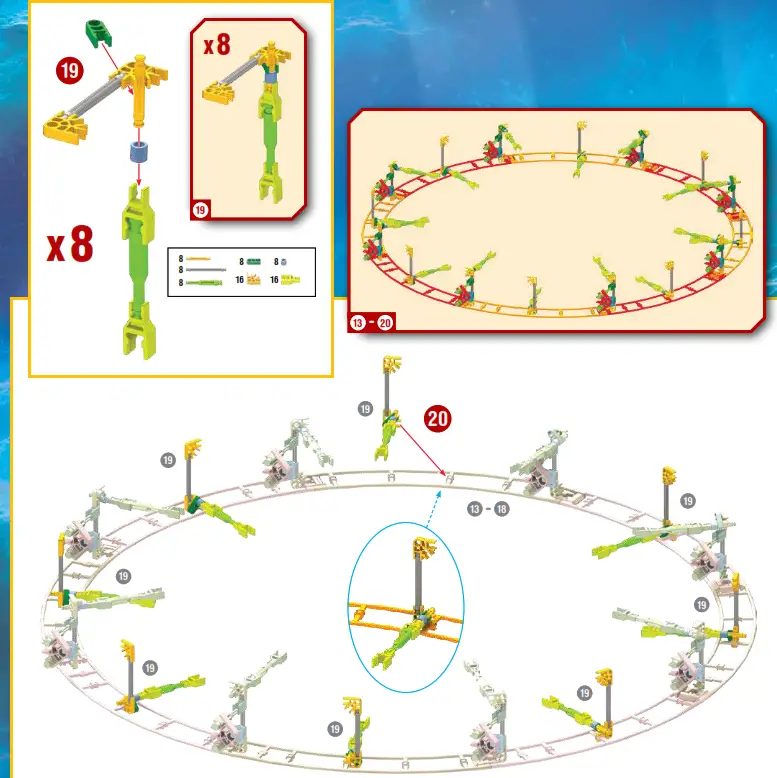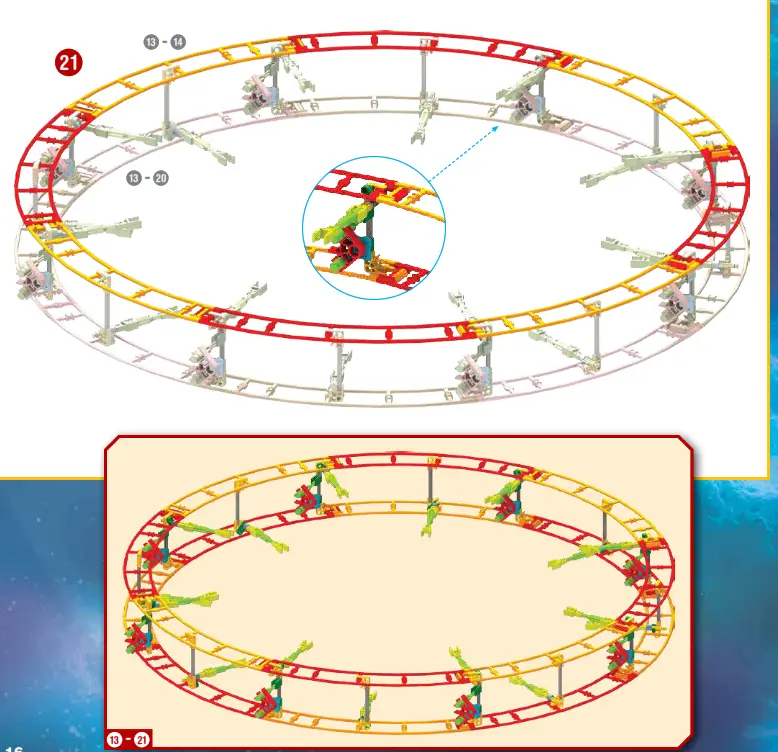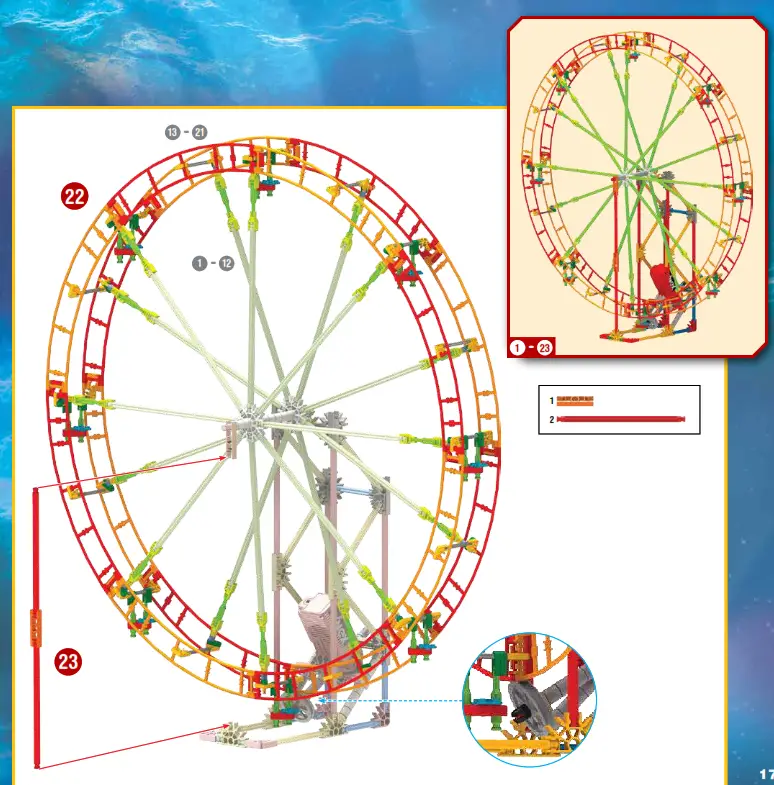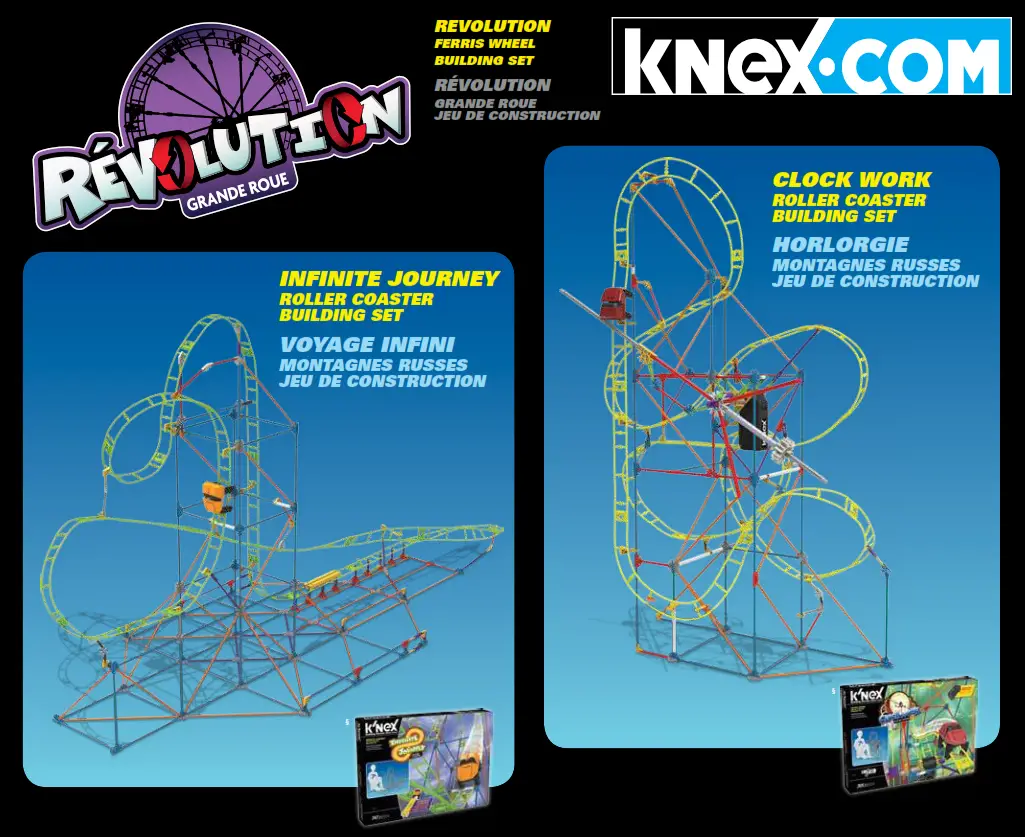 facebook.com/knex


@knexbrands
K'NEX and Building Worlds Kids Love have registered trademarks of K'NEX Limited Partnership Group. § Sold separately.
©2016 K'NEX Limited Partnership Group, P.O. Box 700, Hatfield, PA 19440-0700; 1-800-KID-KNEX (USA/Canada/États-Unis/EE.UU.); [email protected]; knex.com K'NEX UK Ltd., P.O. Box 3083, Reading RG1 9YQ, England. For customers outside the USA/Canada please contact your local distributor at www.knex.com/distributors.