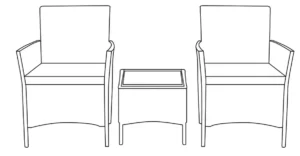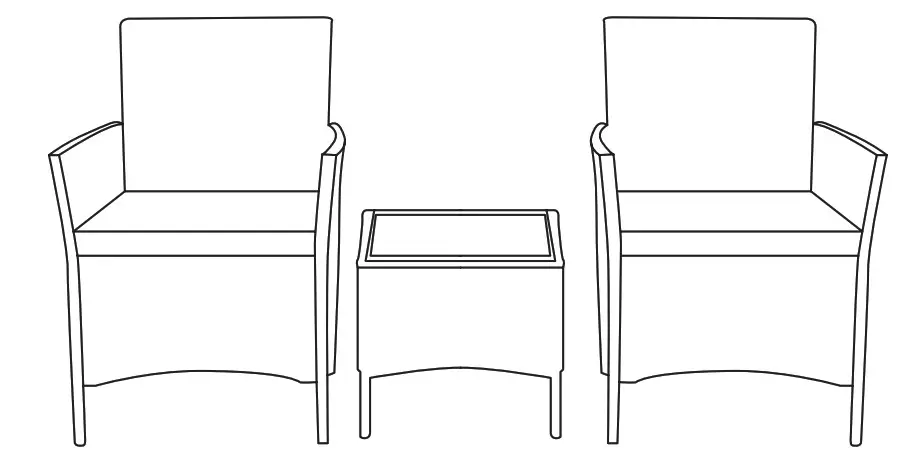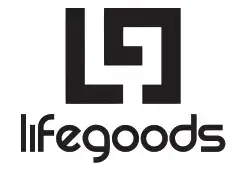 User Manual
Rattan Furniture Set
Model: LG1057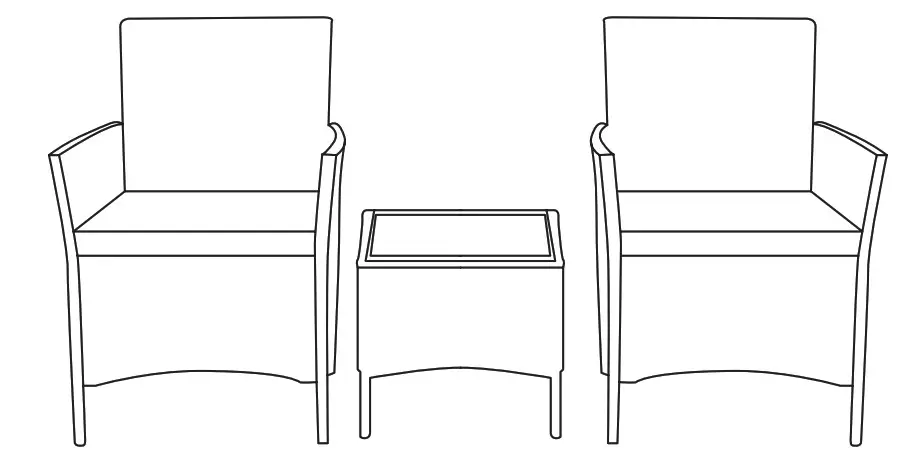 MADE IN CHINA



Please read the nanual
Introduction
– The LifeGoods Rattan Furniture Set consists of two chairs and a coffee table. The cushions are equipped with a zipper and the covers are washable (hand wash). The Furniture Set is suited for outside use. Cover the set when it is raining, snowing and free-zing. Including fixing materials.

Please ensure that the packaging is kept out of the reach of children! Risk of suffocation!


Read this manual carefully!
Be aware of the risks and consequences resulting from misuse and incorrect installation of the Fur-niture Set. These can result in personal injury, or destruction of the/device and of the installations.
The Furniture Set should NOT be assembled by children or persons with physical, sensory or mental disabilities, unless they are supervised or have been given instruction concerning the use by a person responsible for their safety.
Only use the Furniture Set for purposes described in this user manual.
If the Furniture Set or (appears to be) damaged in any manner, do NOT use it and contact Customer Service.
The max. load-bearing capacity of the chairs is 120 kg per chair, do NOT exceed this limit.
The max. Load-bearing capacity of the coffee table is 25 kg, do NOT exceed this limit.
Remove and store the cushions in bad weather or when you are not using the Furniture Set.
Cover the Furniture Set with a waterproof cover when it is raining, snowing and/or freezing.
Always place the Furniture Set on a horizontal and level surface.
Do NOT stand on the Furniture Set and make sure that children do not climb on or in it.
Make sure that the screws are securely tightened and check this on a regular basis. Only use the Fur-niture Set if its construction is stable and sturdy.
Receiving your Shipment
When receiving your shipment, make sure that the contents are consistent with the packing list. Notify your distributor of any missing items. If the equip-ment appears to be damaged, file a claim immediately with the carrier and notify your distributor at once, giving a detailed description of any damage. Save the damaged packing container to substantiate your claim.
Contents of Package
LifeGoods Rattan Furniture Set- Model LG1057 EAN 8720195251323
Included Accessories
1x User Manual
2x Chairs
1x Table
2x Seat Cushion
Fixing materials
Product Specifications
Size
Chairs: 56.5 x 60 x 83 cm
Table: 45 x 45 x 40 cm
Weight
Per chair:6,4 kg
Table: 4,7 kg
Color
Chairs and table: Black
Cushions: Beige
Material
Chairs: powder coated steel rattan
Table: powder coated steel rattan and glass
Cushions: Polyester and foam
Max. load-bearing capacity
Per chair: 120 kg
Coffee table: 25 kg
Thickness tabletop
5 mm
No. of cushions
2 seat cushion
Size cushions
48×45 cm
Thickness cushions
Seat cushions: 5 cm
Other Features
Washable pillows (hand wash);
Suited for: patio, garden, balcony.
Assembly Instructions
Required Components Chairs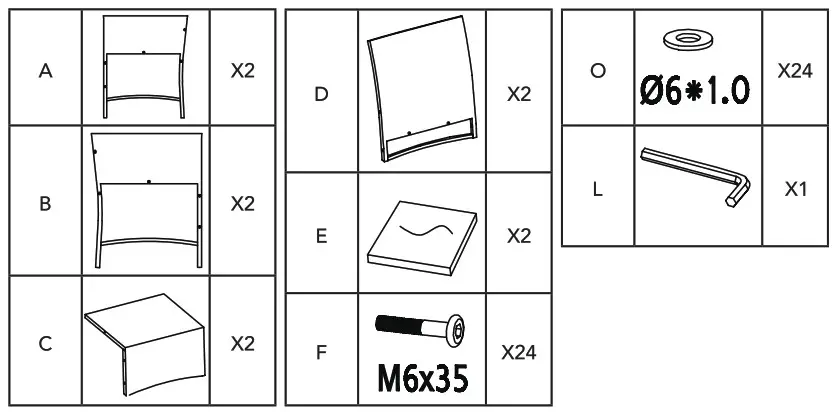 Instructions Assembly Chairs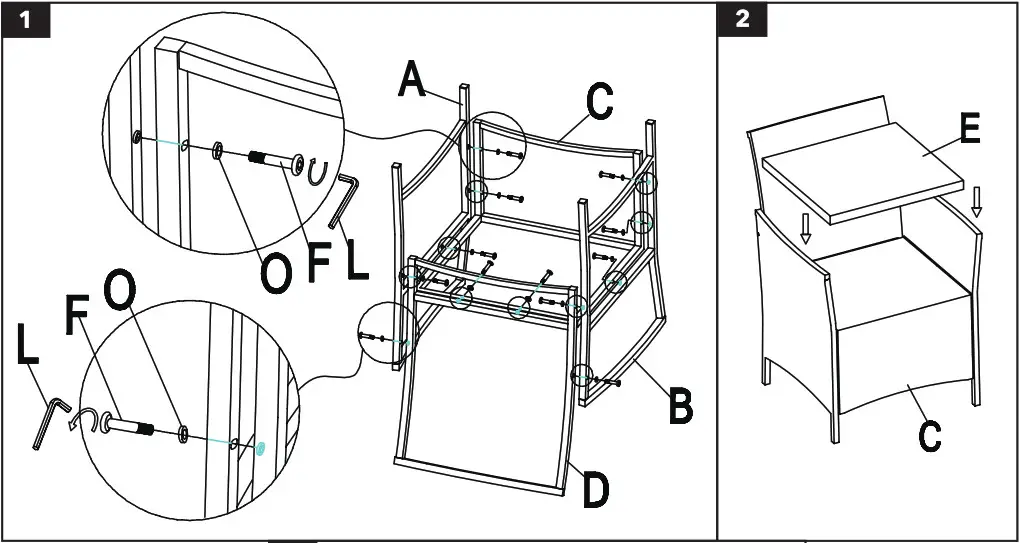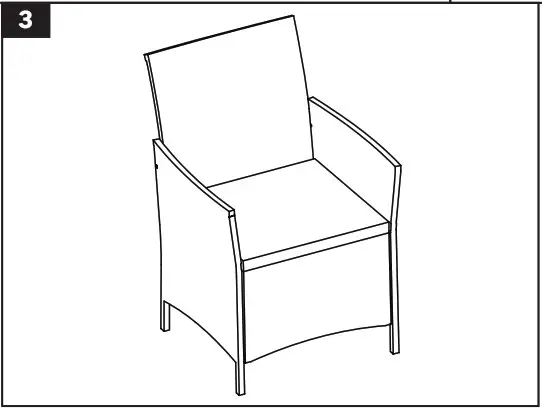 Required Components Coffee Table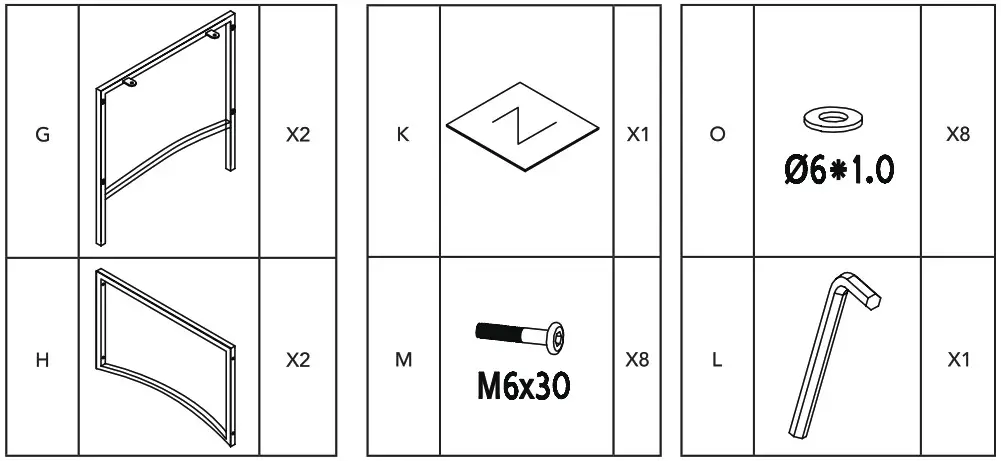 Instructions Assembly Table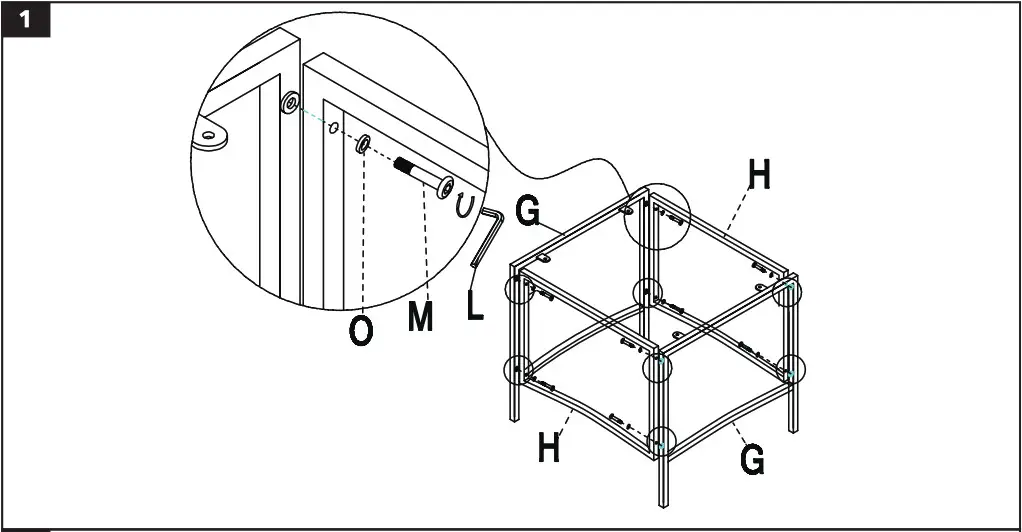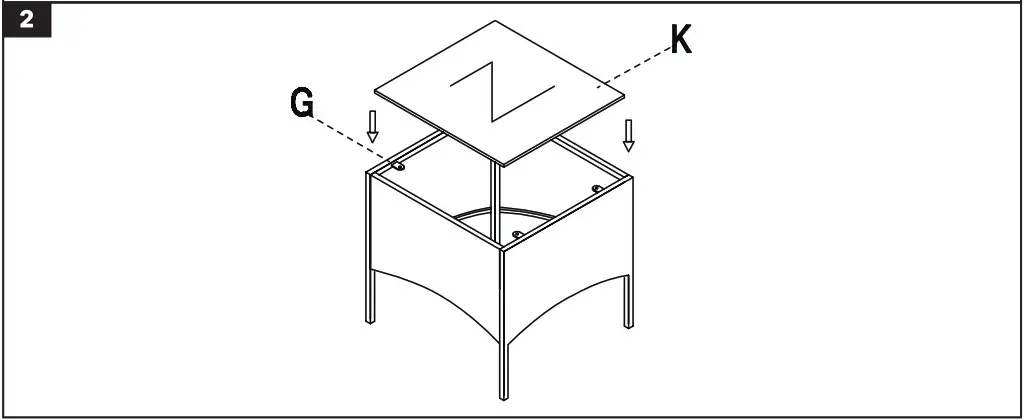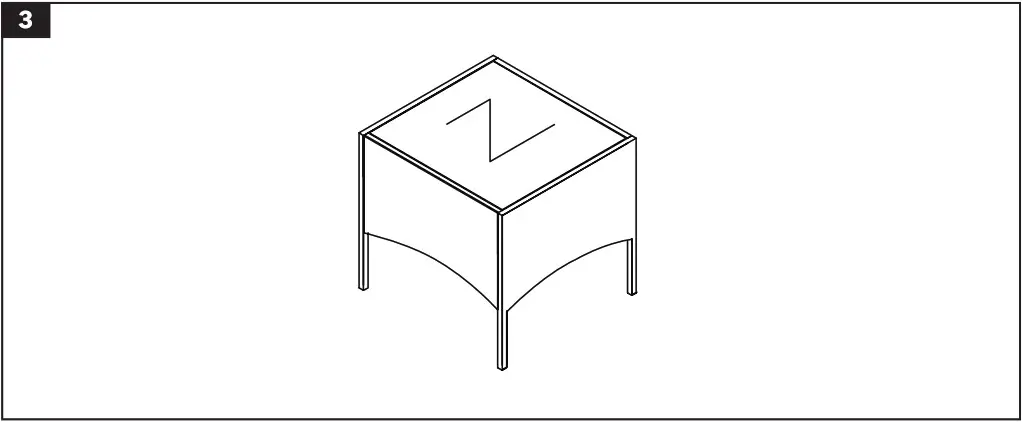 Maintenance – Cleaning – Storage
Clean the Furniture Set with a damp, clean cloth, the cushion covers are washable (hand wash). Do not use abrasives or aggressive cleaning agents. Store the cushions in a clean and dry place. Cover the Furniture Set with a waterproof cover when it is raining, snowing, and/or freezing.
Disposal – Recycle
Contribute to a cleaner living environment! Do not dispose of the Furniture Set with the household waste. For proper recycling, please contact your local authority or your household waste disposal service for further details on your nearest designated collection point.
Service and Warranty
If you need service or information regarding your product, please contact the LifeGoods Customer Support at

[email protected]


LifeGoods provides a 2 year warranty on its products. To obtain service during the warranty period, the product needs to be returned with a proof of purchase. Product defects have to be reported within 2 years from the date of purchase. This warranty does not cover: damages caused by misuse or incorrect repair; parts subject to wear; defects that the customer was aware of at the time of purchase; damages or defects caused by customer neglect; damages or defects caused by third parties.
Disclaimer
Changes reserved; specifications are subject to change without stating grounds for doing so.
LifeGoods B.V.
Wisselweg 33
1314 CB Almere
Netherlands 10/2020 – V.1
®LifeGoods B.V.
www.lifegoods.nl