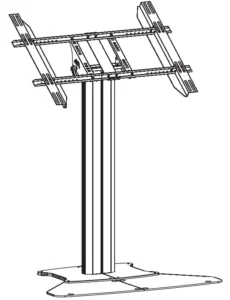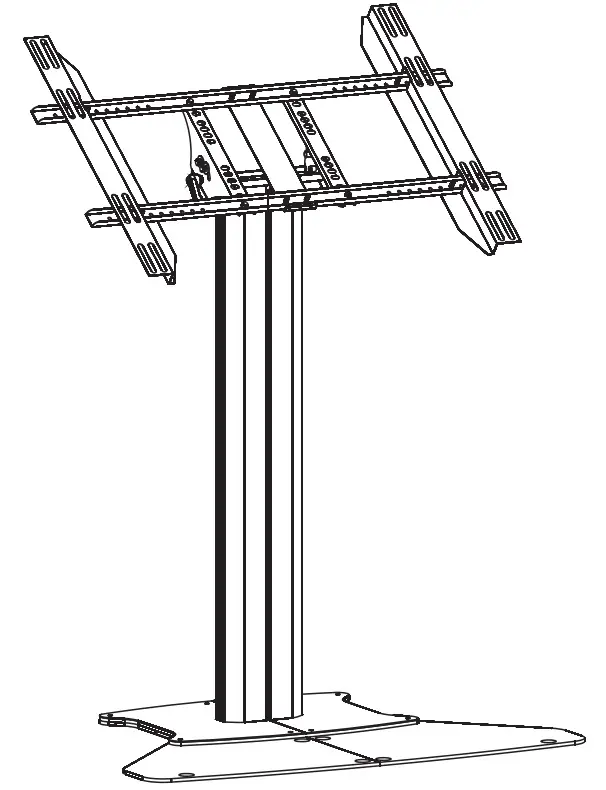 multibrackets M Public Display Stand 110 HD Floor Base Single Instruction Manual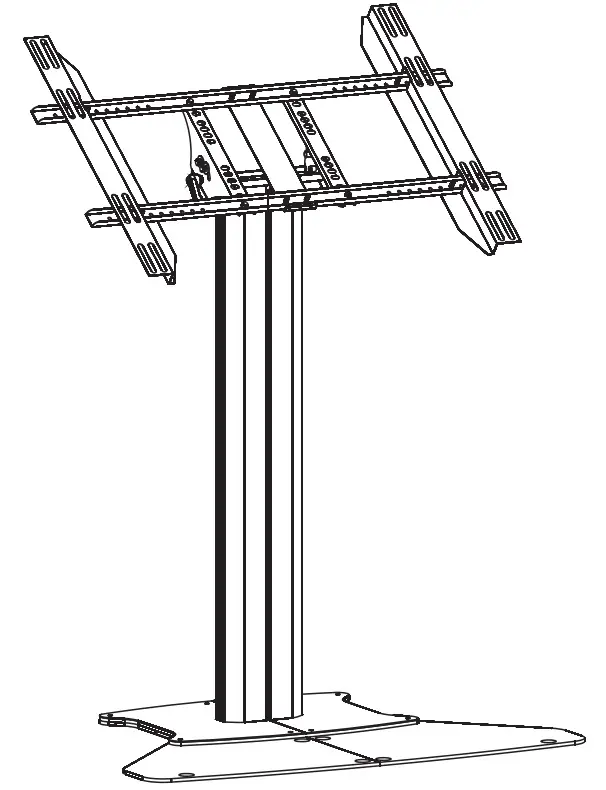 IMPORTANT!
Your Plasma. LCD, TV, Projector, Projector Screen or other HiFi equipment represents a considerable value.
If screws are included they may not be suitable for the material of your wall, ceiling or floor.
Replace the screws with suitable ones if needed.
In case you are unsure regarding any aspects of the mounting of this product please Consult a professional.
Warning!
Always check the depth of the holes before starting an installation.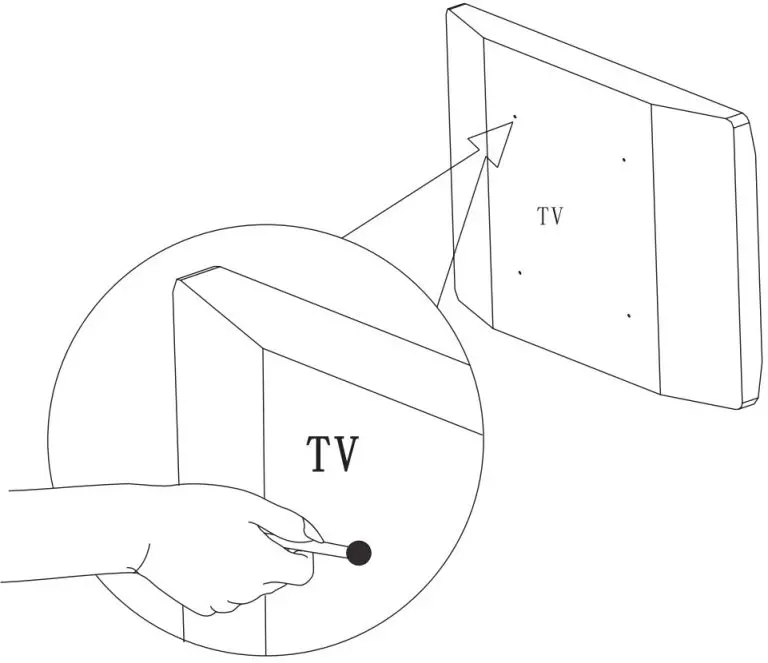 WARRANTY CARD
MULTIBRACKETS Limited Warranty
Multibrackets warrants its products to be free of defects in material and workmanship for the product's Warranty Period.
The Warranty Period commences on the original purchase date of the product.
All Multibrackets products are covered by a limited product warranty:
FIVE (5) years for metal video mounts; all racks and non-electrical rack accessories
Two (2) years for all motorized and/or automated products, plastic speaker mounts; all speaker stands; all furniture; all wood (MDF) accessories
For warranty claims made during the Warranty Period, MULTIBRACKETS will replace any defective product part free of charge.
Should a part on your Multi brackets product fail, please create an RMA case on www.multibrackets.com/support to make a warranty claim. We will await your documentation and then discuss the problem with you and once we confirm the product is under warranty, we will ship replacement parts to you.This Limited Warranty does not cover the costs of removing and replacing defective parts from your Multi brackets product. So, if your problem requires a repair technician, you must pay any labor charges.
This Limited Warranty extends only to the original purchaser of the product and is automatically void if your Multi brackets product is modified in anyway, improperly installed, taxed beyond its stated weight capacity or otherwise misused or abused. All Multi brackets products are intended for indoor use only and any outdoor use voids this Limited Warranty. The Limited Warranty for wall and ceiling mounts is void if the mount is moved from its initial installation. To the maximum extent permitted by applicable law, Multi brackets disclaims any other warranties, express or implied, including warranties of fitness for a particular purpose and warranties of merchantability. Multibrackets will not be lilable for any damages whatsoever arising out of the use or inability to use its products, even if Multi brackets has been advised of the possibility of such damages. To the maximum extent permitted by applicable law, Multibrackets disclaims any responsibility for incidental or consequential damages.
Multibrackets ™ Stockholm
Swden2016,www.multibrackets.com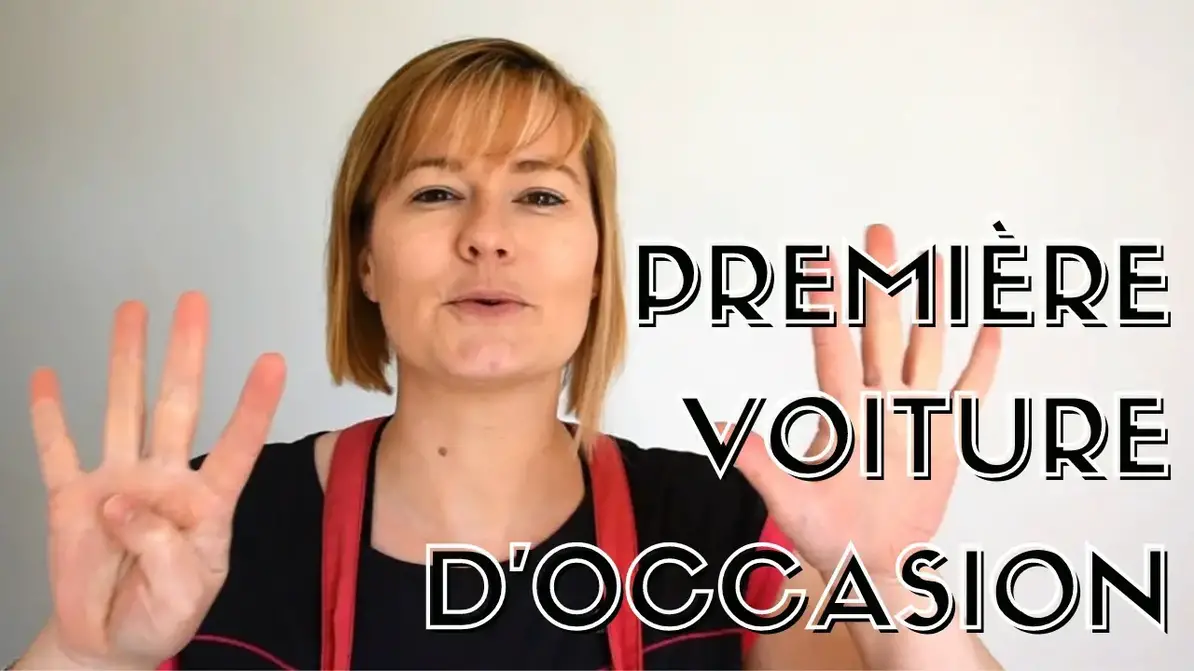 | | | | |
| --- | --- | --- | --- |
| 2PCS | 2PCS | 1PCS | 1PCS |
| 2PCS | 1PCS | 1PCS | 2PCS |
A

M8X25 4PCS
B

M8X8 20PCS
C

M4X5 8PCS
D

M8 4PCS
E

6mm 1PCS

5mm 1PCS

4mm 1PCS

3mm 1PCS
F

M8X25 4PCS

M6X25 4PCS

M5X15 4PCS

M4X15 4PCS
G

M8 4PCS

M6 4PCS

M5 4PCS

M4 4PCS
H

6PCS M13X5
I

M8X25 4PCS

M8 4PCS
Tilt 0-90 degree

VESA MOUNTING MAX 200*200


9B



12B
WARNING
Display can fall and cause serious injuries when releasing the handle.
Always be 2 Persons and hold the display in level when releasing the handle.
Unlock

Lock

IMPORTANT
For screen size over 55″ Please start by checking point 13.

2PCS

2PCS

1PCS

1PCS

A. FloorBase
Recommended up to 55″

B. 75" Floor Base B2B Silver
Recommended up to 75″

EAN 7350073737420
+ EAN 7350022739796


C. 75" Floor Base B2B Black
Recommended up to 75″

EAN 7350073737413
+ EAN 7350022739802