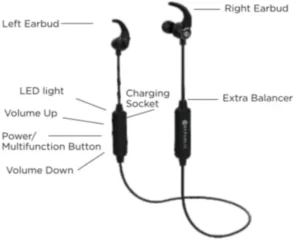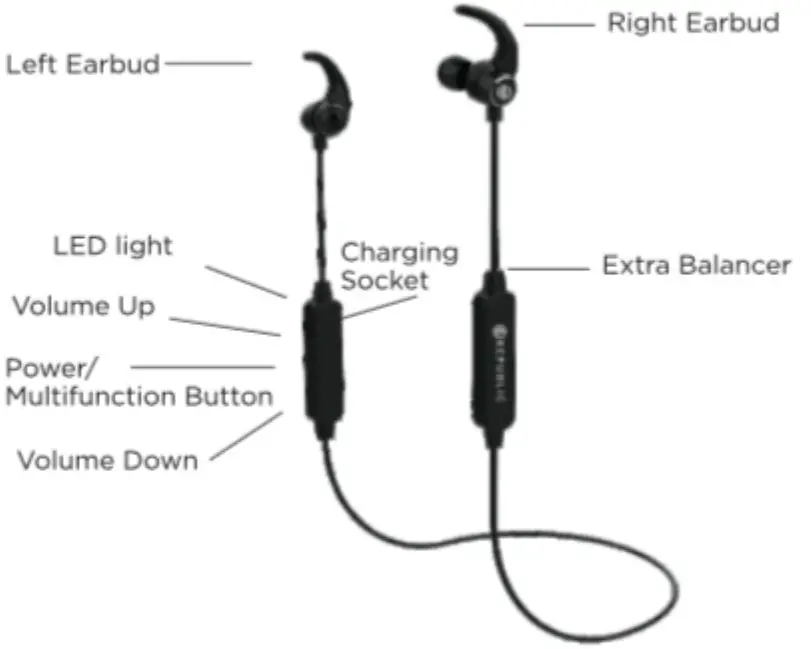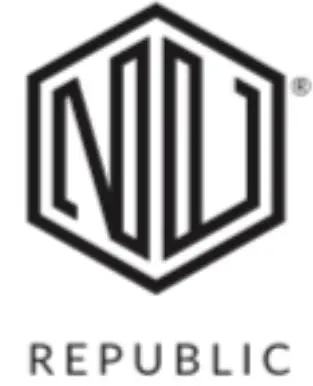 USER MANUAL
BLUETOOTH
WIRELESS EARPHONES
JAXX3/JAXX4
INTRODUCTION TO EARPHONES
Thank you for purchasing Bluetooth Wireless Earphones. This guide is provided to help you get started quickly with your wireless earphones; please read it carefully and save it for your future reference.
SAFETY INSTRUCTIONS
Read the instruction manual carefully and completely before using the product.
PREVENTING DAMAGE TO HEALTH AND PRODUCT
Protect your hearing from high volume levels. Permanent hearing damage may occur when earphones are used at high volume for prolonged periods of time.
Don't charge them with high voltage adaptors.
Don't allow children or infirm to play with your earphones without adult supervision.
Don't use the product in an environment that requires special attention (e.g. in traffic).
Don't use earphones near water. Clean using a dry or slightly moist cloth.
Store earphones at room temperature.
Don't use in extremely dry environments as it leads to static discharge during usage.
Don't expose your earphones to temperatures above 40 degrees. Keep out of direct sunlight.
Don't attempt to repair the product yourself. It will void the product warranty.
Don't drop, puncture or expose your earphones to excessive trauma.
Always press all buttons carefully. Don't mishandle your earphones.
Don't place near objects generating a strong magnetic field.
Use only the supplied charging cable. Unplug the device when not in use or during a lightning storm.
Don't expose earphones to excessive heat or fire. INTENDED USE/LIABILITY
INTENDED USE/LIABILITY
Nu Republic does not accept liability for damage arising from improper use or misuse of this product and it's attached accessories.
UNDERSTANDING THE EARPHONES
Key Function:
Volume Up: Short press for the previous song; Long press to increase the volume Volume Down: Short press for next song: Long press to decrease volume Power/Multifunction Button: Power on/off, answer/reject call, play/pause music
INCLUDED WITH EARPHONES
Bluetooth Wireless Earphones
3 Sets of Eargels in 3 sizes
USB charging Cable
Storage Case (Only for Jaxx 3 not for jaxx4)
User Manual
WEARING THE EARPHONES
Carefully wear the earphones with L mark in your left ear, and the one with a right mark in your right ear.
Twist the earphones up into the ear canal while inserting, until outside noise is blocked out.
Important:
If there seems to be a lack of low-frequency response (bass), it means the ear-tip is not forming a tight seal. push the earphones deeper into the ear canal or try to change different ear-tips.
Removing the Earphones:
Grasp the body of the earphones and gently twist to remove.
Note: Do not pull on the cable to remove earphones.
TWO-STEP BLUETOOTH CONNECTION
Long press the power button to switch on the Bluetooth earphones.
Red and Blue lights will start flashing alternately.
Turn on Bluetooth in your mobile phone and connect "NU Republic" to the pair.
PARAMETERS
| | |
| --- | --- |
| Bluetooth Version | 5.0 |
| Bluetooth Protocols | HSP. HFP. A2DP.AVRCP |
| Working Distance | 10m |
| Music Play Time | 8 hours' |
| Standby Time | 180 hours' |
| Charging Time | 2 hours' |
| Battery Capacity | 110 mAh |
| Playing System | iOs and Android |
| Frequency | 20Hz – 20kHz |
CHARGING THE BATTERY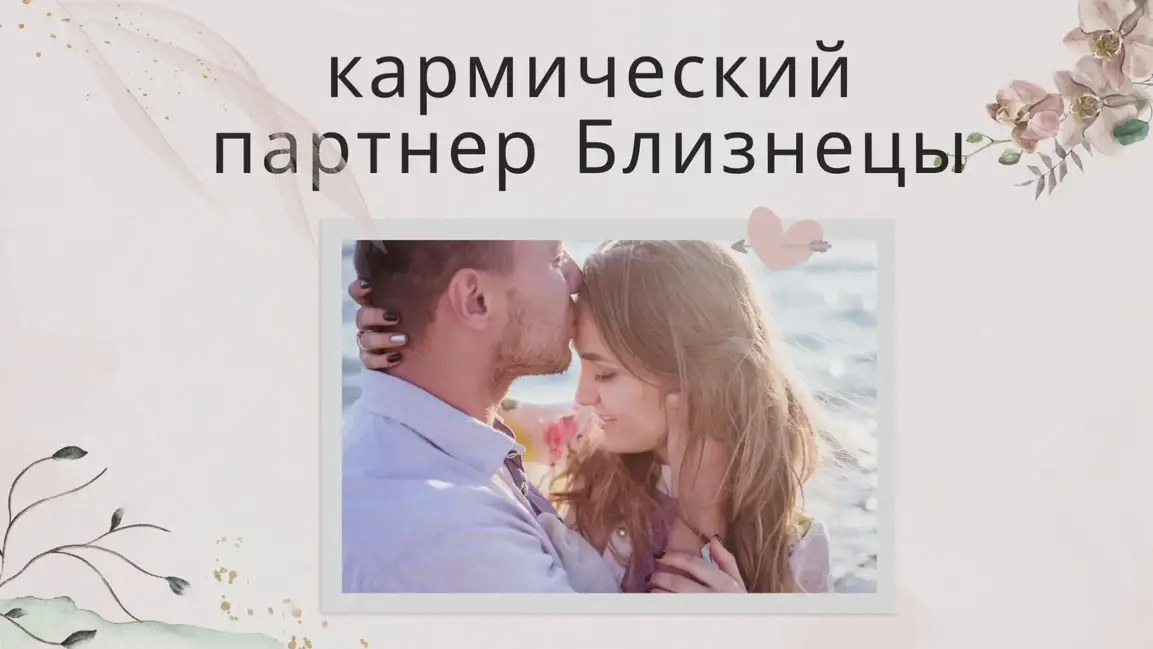 The earphones are partially charged at the factory, so it can be turned on and used normally. But before using it for the first time. make sure the earphones are fully charged.
Connect the charging port to any USB charging adapter or computer USB port (currently does not exceed 1A).
The LED indicator turns red when charging.
When the LED indicator turns blue, the battery is full.
Notes:
If you do not charge the earphones for a long time, the battery life will be greatly shortened. It is recommended that you charge the earphones at least once a month.
CHOOSING PERFECT EAR TIPS
It provides ear-tips in small/medium/large three sizes, made from premium grade rubber.
Select an ear-tip that provides the best fit and sound isolation. It should be easy to insert, fit comfortably, and easy to remove.
DISCARDING THE EARPHONES
For proper treatment to avoid harmful effects on human health and the environment, please contact your local municipality, your waste disposal service or the point of sale where you purchased the items.
UNDERSTANDING THE WARRANTY
Nu Republic thanks you for showing confidence in our products and becoming our valued customers. To ensure a delightful product experience Nu Republic recommends reading the user guide carefully and contacting our customer care helpline to understand the product warranty period.
Nu Republic warrants that the product at the time of its original purchase is free of defects in material and workmanship.
This warranty is subject to the following terms.
As defects caused by the fact that the battery has been short-circuited or by the fact that the seals of the casing or any evidence of tampering or the product is used for equipment other than for which it is certified.
For any claim under the warranty is subject to notification to Nu Republic. For the alleged defect within a reasonable time of its occurrence and in no event not later than expiry of the warranty period.
Nu Republic / authorized partner will not be responsible for any kind of losses direct or indirect.
Nu Republic's obligation under this warranty shall be limited to repair or providing replacement of parts only the maximum claim entertained by Nu Republic will be subject to the maximum retail price of the product or purchase price (as per invoice) whichever one is lower.
Note: Check out our website www.nurepublic.co for existing offers & extended warranty.
In an event of any unforeseen circumstances, there is the unavailability of certain spare parts, prevailing depreciation rules will be binding on the purchaser to accept as a commercial solution in lieu of repairs.
Helpline Number: +91-8826257630
Working Hours: Monday to Friday 10:00 AM- 5:30 PM (except national and public holidays)
Email: [email protected]