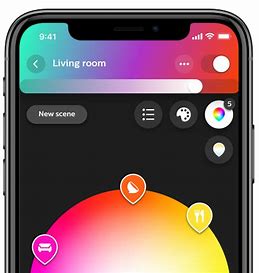 Hue Bridge App
Alexa Receiver Set-up (Hue Bridge)
Hue Bridge Instructions (step 1)
Install the Hue Bridge Device to your Home Network Hub (aka Router).
Download and Install the Philips Hue App (then Login and Setup your Account).
Connect your LED Strip Lights to your Zigbee Receiver and Power Supply (Turn on)
Open the Philips Hue App, and select "Light Setup" "Add Light" "Search".
On your Zigbee Receiver, connected to your LED Strip Lights, press the black `Prog' button 5 times (DO NOT HOLD DOWN). The LED Strips Lights will start to flash slowly.
The LED Strip Lights will now automatically pair with the app. Wait until they flash then stay lit. This indicates the LEDs have successfully connected to the Hue App.
Your LED Lights (aka Lighting Zone) will now be available in the Hue App as "Hue Colour Light # ", You can now control your LEDs through the app (Colour, Brightness, Set Scenes).
Go to the Hue App settings, and select "Rooms & Zones". Now Create a new Room/Zone, with a name that you want use for your LED lighting system (e.g., Office, Kitchen Zone 1, etc).
Add your LED Lighting system to your chosen Room or Zone, by making sure it is ticked in the "Light Selection" of your chosen Room/Zone.
Amazon Alexa (step 2)
Download and Setup the Amazon Alexa App.
In the Alexa App, select "Settings" "Skills & Games" then Search for "Philips Hue".
Install the "Philips Hue" skill, open the Devices tab then click "Lights". You will see your LED Lighting System in the list in this section. (You can re-name the Room/Zone here; this will be the name you use to tell Alexa to control the lighting, e.g.. "Alexa Office Lights on".)
You can now control your LED Lights through the Alexa App. Use it to select and manage Colour, Brightness and Set Scenes.
Your system is now installed and fully set up. You can control your lighting using your Amazon Alexa and the Amazon Alexa App.