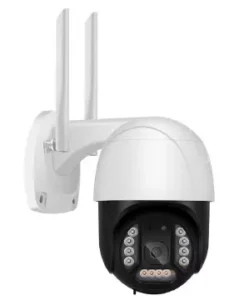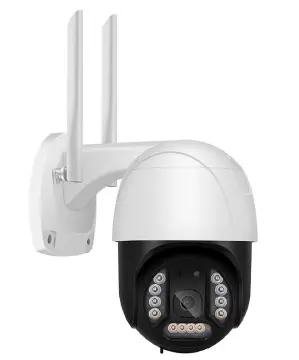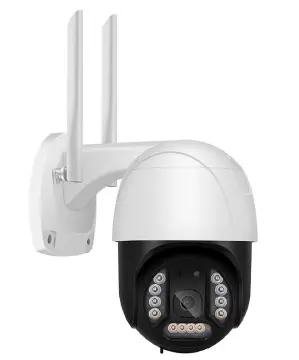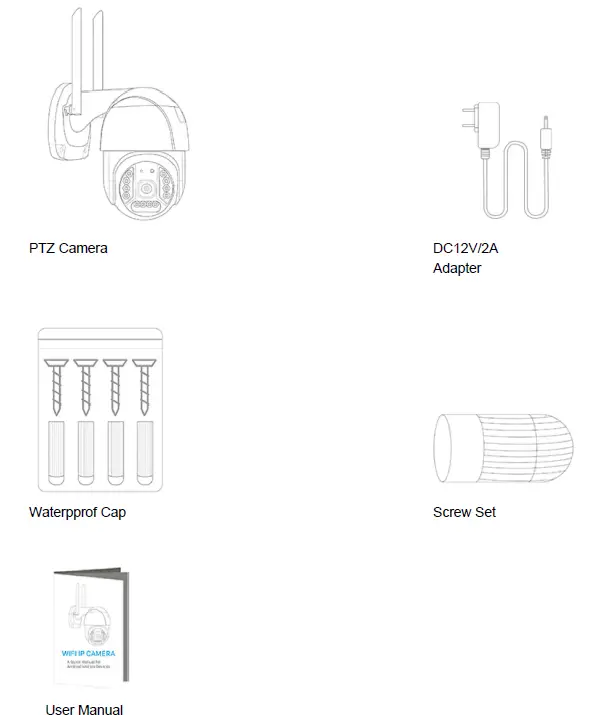 Product List
After you open your product, please check that the product and accessories resemble the images below:
Package content
When you open the package, please check that the product and accessories match the images listed below
Product characteristics
WiFi
Microphone
White LEDs
TFCardSlot
IR.Sensor
Array LEDs
Lens
Power
LAN
Operation
Download the App
Functioning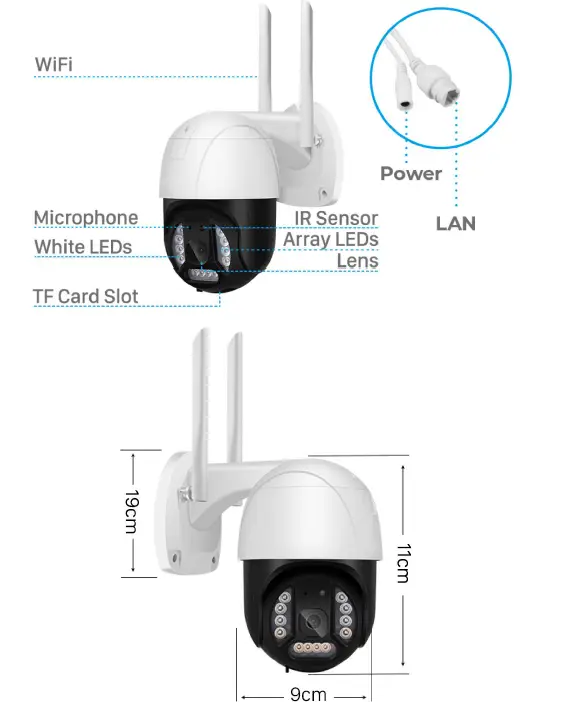 Turn on the camera
Install the TF card and connect the camera to the power outlet.
Camera Configuration
Option 1 – Wireless Network Configuration: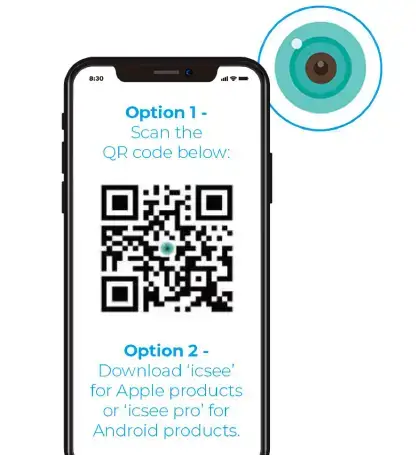 Open the App and click 'Login'. If you do not have an account, you will need to register first.
Click the '+' symbol in the top right-hand corner.
Click 'add device'. Choose your Wifi router and enter the router password.
Functioning
Option 1 Continued…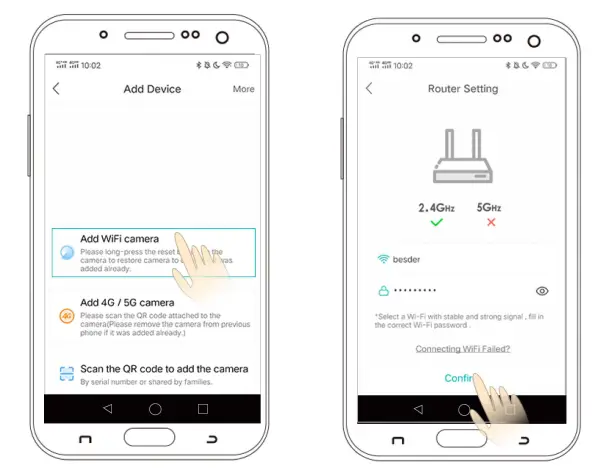 After you hear 'Connect Successfully', you will be asked to enter a password.Click 'confirm' and enter a Username.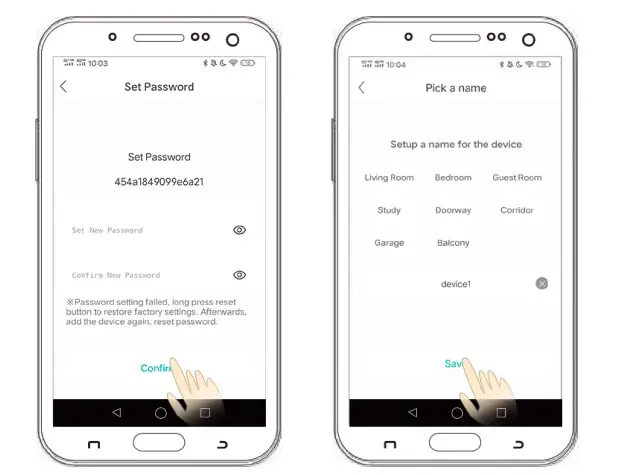 Click 'Save' and you will be brought to a video preview. Your connection is now successful.
Camera Configuration
Option 2 – Wired Network Configuration:
After logging in, click the '+' icon in the top right hand corner of your device. Select the third option Add device in the same WI_AN'.
Click 'Device Searching Interface' then click 'xmjp_bullet_****'.
The camera will now show as 'online' which indicates the connection was successful..
You can click on the product icon to change settings.
FAQ
Q – How do you save videos on the camera?
A – The camera supports FAT32G format Class6, Classic, TF Card with a maximum memory of 128G. When the memory on the TF card is full, it will delete the oldest video automatically and loop recording.
Q – How do you restore to factory settings?
A – Open camera settings by following 'Settings – General – About Equipment' and click 'Restore Factory Settings'. IMPORTANT: Do not turn off the camera during this process. A –
Q – The camera is offline – what do I do?
A – Check the power source and the Wifi connection. Restart your camera. Reconfigure your camera.
Notice
Whilst using the camera, please amend the user password for your own security. Please ensure when installing the equipment, your environment isdust and damp free.
Note
While using the camera, change the user password for your own safety. When installing the equipment, make sure its environment is free from dust and moisture.
Updates
Please ensure you update the App when prompted to do so.
Updates
Please be sure to update the application when prompted.
AIBOOSTPRO
Customer Support: Email:[email protected]
Tel :+1(707)520-0808
Model Number: A12
Country of Origin: Made in China
Please retain this information for future reference.
View Fullscreen