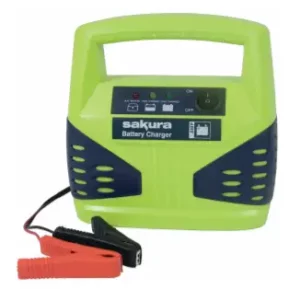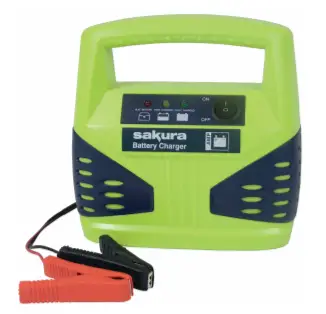 sakura 4 6 8 Amp Battery Charger User Manual
Read these Operating Instructions carefully before use. Keep these instructions
for later reference. Always operate the charger according to these instructions
Operation
Consult the vehicle manufacturer owner's manual to determine whether the battery must be disconnected from the vehicle electrical system. For standard batteries, loosen cell plugs and check electrolyte level. (The electrolyte must cover the plates in the individual cells. If it does not, top up with distilled water). Maintenance-free batteries should not be opened; this can be done only at an authorized repair facility using special equipment. For maintenance-free batteries, discontinue charging once out-gassing voltage (14.4V) has been reached.
Connect the red clamp to the positive terminal (+) of the battery, then the black clamp to the negative terminal (-). When charging a battery that has not been removed from the vehicle, first attach the charging clamp to the battery terminal that is not electrically connected to the vehicle chassis. Make the other connection to the chassis at a location away from the battery and fuel line. The charge status red LED will illuminate to show the battery is connected.

Plug the charger into the 240V mains socket and set the charger power switch to ON'; the charger will begin charging the battery. The charge status of the battery is displayed by the LED's. When the battery is fully charged the corresponding 'Full charge' LED will illuminate.
Once charging is complete, remove the power plug from the 240V mains socket and set the charger power switch to 'OFF'.
CAUTION: Always pull on the plug itself, never on the cord. Only then can terminal clamps be removed from the battery. If the battery has not been removed from the
vehicle, first disconnect the clamp from the chassis then from the battery, in that order. Re-tighten the battery cell plugs if fitted.
Charger Characteristics
This unit contains a temperature-sensitive switch that automatically shuts the charger off in the event of power overload or excessively high temperatures. The unit will automatically
switch back on after a cooling period. Not suitable for continuous charging. DO
NOT use for trickle charging. Use this unit with caution on completely maintenance-free batteries; the charging operation must be monitored.
Warnings
Be sure to turn off the power source before disconnecting clamps from the battery. Likewise, only turn on power once clamps have been fitted
When not in use, store the charger in a dry area to avoid any possible moisture damage
You should not attempt to open or attempt any maintenance on the battery charger
Battery acid is corrosive and can cause burning. If skin comes into contact with any acid, rinse and seek immediate medical advice
Whilst charging, it's possible that the battery may emit gasses. Ensure that there is no potential of sparks or flames near the engine whilst in use
Never use the charger if cables or the unit itself is damaged
Never charge from a damaged or frozen battery
Make sure that the cables and battery do not come into contact with water
DO NOT place the charger on the battery whilst charging
Always provide suitable ventilation when charging and do not cover the charger
The charger may become slightly hot when in use which is normal
DO NOT use in any areas which are accessible to children
DO NOT leave the charger unattended for long periods
DO NOT use the charger in rain or damp conditions
DO NOT smoke, and avoid open flames or sparks
DO NOT charge non-rechargeable batteries
For indoor use only
Wear protective gloves and safety glasses when working on the battery
Provide good ventilation when charging. Ensure good air flow around the charger. Never block the charger's ventilation slots
Safety features
The Charger has a built in temperature protection mode, which it will enter automatically if the unit overheats. When the temperature has dropped to a normal level, the charger will restart normal charging automatically
DO NOT charge the battery whilst the engine is turned on
When charging a battery, do not close the bonnet, door or the cover to prevent any possible cause for a high current or short circuit
WARNING
Explosive gases. Prevent flames and sparks. Provide adequate ventilation
CAUTION: If you smell an unpleasant gas odour, there is a risk of explosion
DO NOT switch off the charger
DO NOT remove charging clamps
IMMEDIATELY provide good ventilation of the area
Disconnect power only after thorough ventilation
Have the battery checked by a qualified automotive electrical technician
Technical Data
SS3629
SS3630
SS3631
Output Current
4 Amp
6 Amp
8 Amp
Input Voltage
AC 230-240V / 50Hz, 0.5A
Output Voltage
12V DC

Battery Capacity 6 Cell

Min
15Ah
15Ah
15Ah
Max
50Ah
80Ah
120Ah
Vehicle Size
Up to

1.2 litres

Up to

1.8 litres

Up to

2.5 litres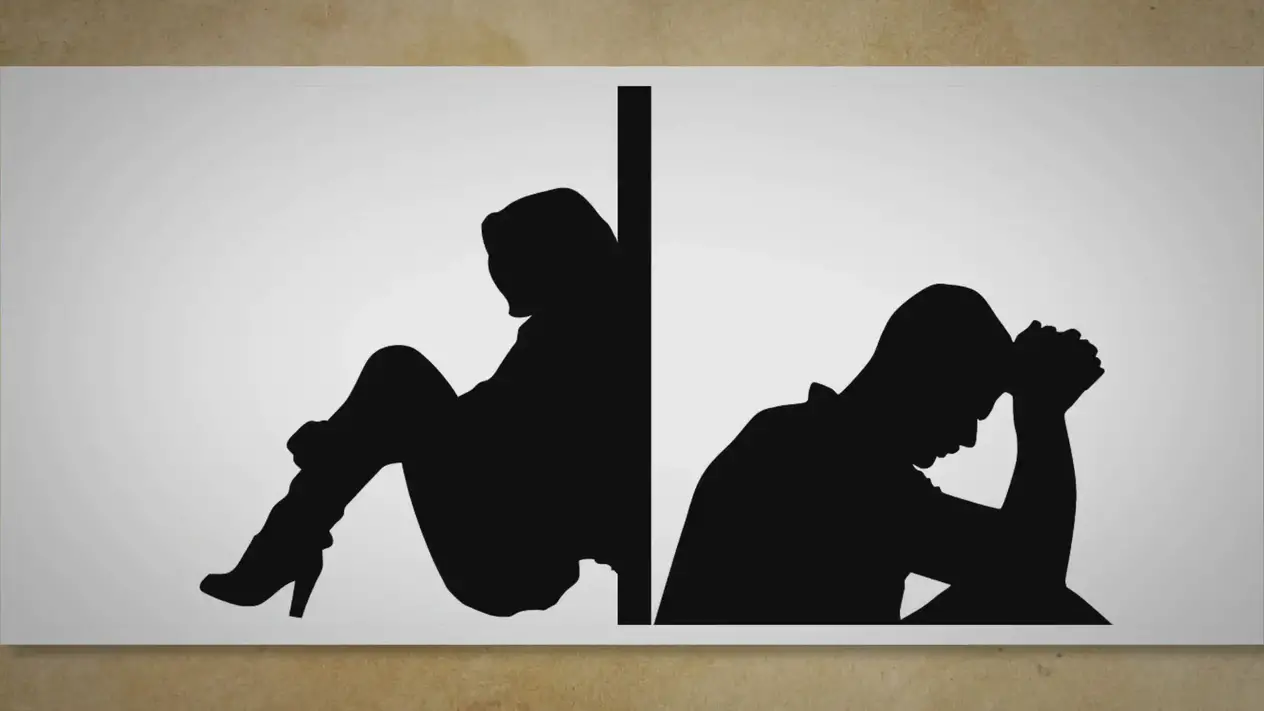 TMAP-1204K TMAP-1206K TMAP-1208K
SS3629 | SS3630 | SS3631
Saxon
Everland Road, Hungerford,
Berkshire, RG17 0DX, UK 01488 689 400
[email protected]
www.saxon-brands.com
SAKURA® is a registered trademark of
Saxon © 2021 by Saxon