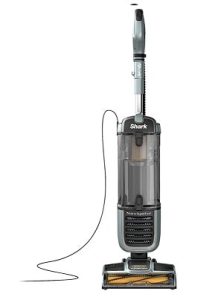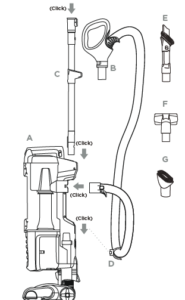 NOTE: For proper operation, ensure all parts
are firmly CLICKED into place.
EMPTYING THE DUST CUP
Empty the dust cup after each use.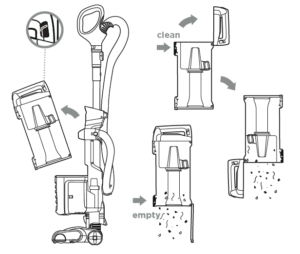 MAINTENANCE
Remove dust cup to access foam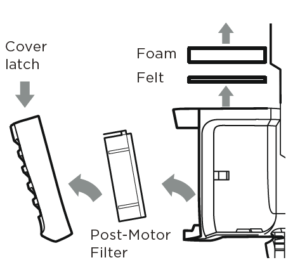 and felt filters. Next, press down
top of filter door. Tilt filter door
and lift out. Press tab at top of
HEPA filter and pull away from the
base of the vacuum.
To reinstall, insert HEPA filter into
unit and replace the filter door.
Wash filters every 3 months to keep the suction strong.
Rinse filters with water only and allow to air-dry completely.
Tap loose dirt from foam filters as needed between washes.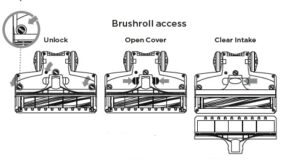 Use a coin to turn locks, then lift
cover open. Clear the debris intake.
Shark's Zero-M™ self-cleaning brushroll delivers non-stop
hair removal. Remove any blockages or objects stuck on or
around the brushroll.
If any hair is wrapped around brushroll, extending cleaning
time will help it clear.
2 WAYS TO CLEAN
FLOOR CLEANING
SUCTION CONTROL
Adjust your suction depending
on your floor type.
MIN: to reduce suction and increase
maneuverability on carpets.
MAX: to increase suction on bare floors.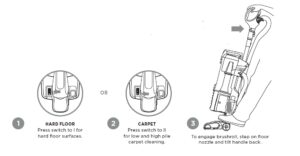 ABOVE-FLOOR CLEANING