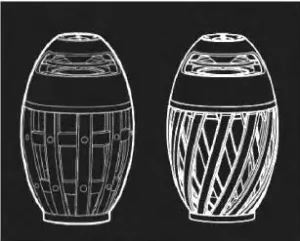 SHARPER IMAGE®
TIKI TORCH OUTDOOR BLUETOOTH SPEAKERS (SET OF 2)
Item No. 207128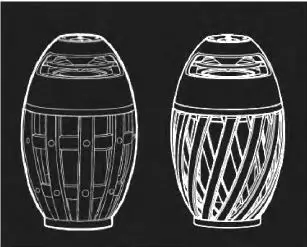 Thank you for purchasing the Sharper Image Tiki Torch Outdoor Bluetooth Speakers (Set of 2). Please take a moment to read this guide and store it for future reference.
FEATURES
• Ambient lighting
• Set of 2 speakers
• Bluetooth-enabled speakers
• Includes a MicroUSB cable
LIGHT MODE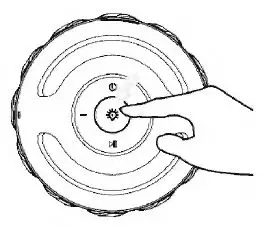 • Press the light mode button once to turn on and once again to turn off
BLUETOOTH SPEAKER MODE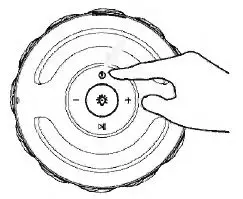 • Press the ON/OFF button for 2 seconds to turn the Bluetooth speaker function ON/OFF
• After pressing the button for 2 seconds, the speaker will go into search mode. A white indicator light will flash when the speaker has successfully connected
• Press the + button (next song/V+Key) to skip to the next song
• Long press the + button to increase volume
• Press + – together to cancel Bluetooth pairing
• Press the -/V-Key to listen to the last song. Press the – button to decrease the volume
• Press the Play/Pause button to play or pause music
HOW TO CHARGE
• Insert the MicroUSB cable into the Tiki Torch Bluetooth Speaker
• The indicator light will illuminate red when charging
• When the Tiki Torch Bluetooth Speaker is fully charged the indicator light will turn off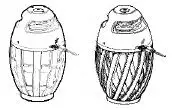 WARNINGS
• Only charge the Tiki Torch Bluetooth Speaker in temperatures ranging from 0°-104° F
• Do not use the device while charging
• Pull the MicroUSB cable out after it is fully charged
• Don't charge the device in areas with high humidity
• Do not let the product come into contact with benzene, diluent or other chemicals
• Do not use this product close to magnetic or electric fields
• Avoid direct lighting and heating appliances while in use
• Do not repair, disassemble or transform yourself. Contact customer service for assistance
SPECIFICATIONS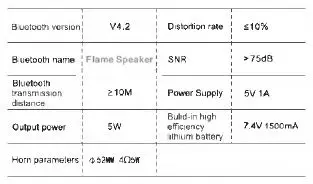 WARRANTY / CUSTOMER SERVICE
Sharper Image branded items purchased from SharperImage.com include a 1-year limited replacement warranty. If you have any questions not covered in this guide, please call our Customer Service department at 1 (877) 210-3449. Customer Service agents are available Monday through Friday, 9:00 a.m. to 6:00 p.m. ET.