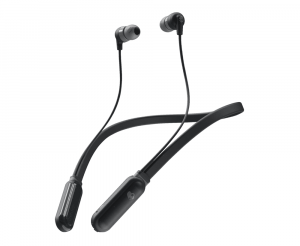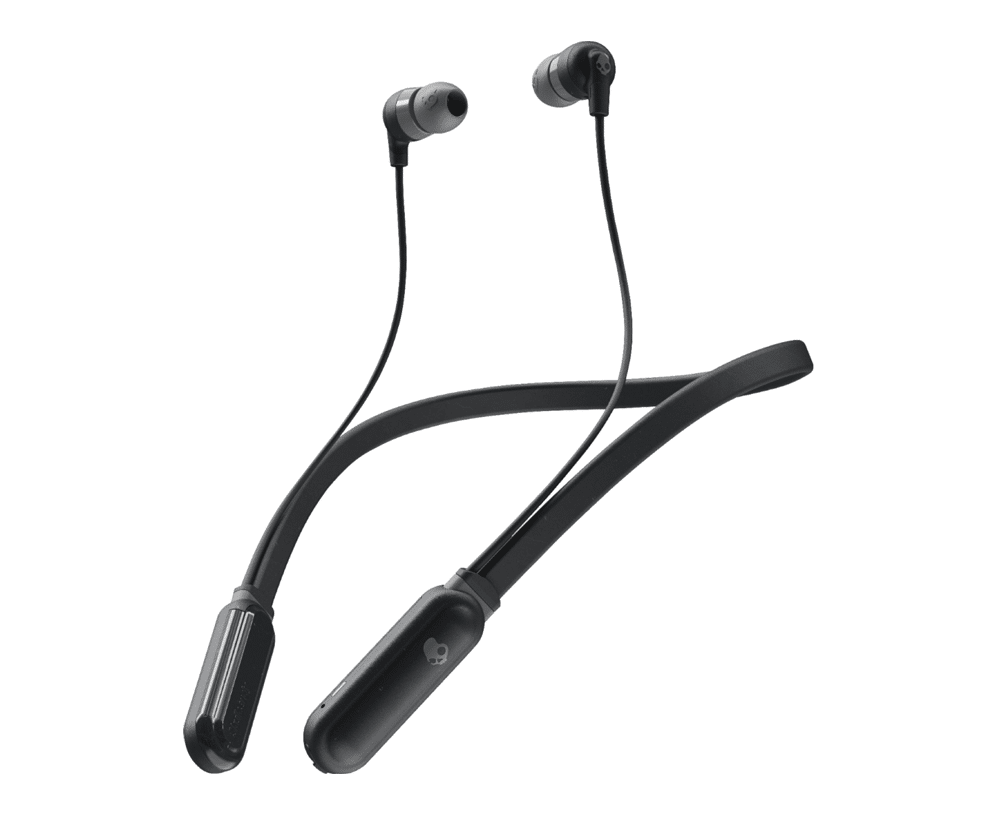 Skullcandy Ink'd+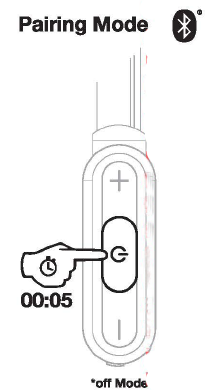 Pairing Mode: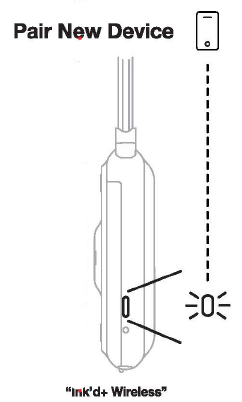 Pair New Device
Power ON / OFF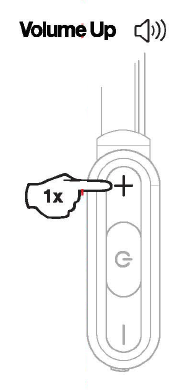 Volume Up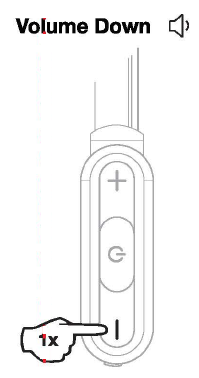 Volume Down
Play / Pause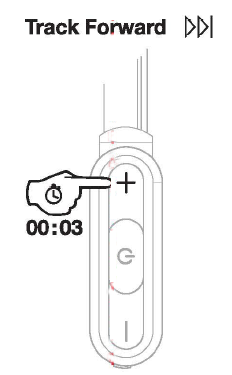 Track Forward
Track Back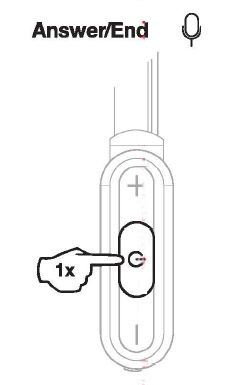 Answer / End
Active Voice Assistant

Charge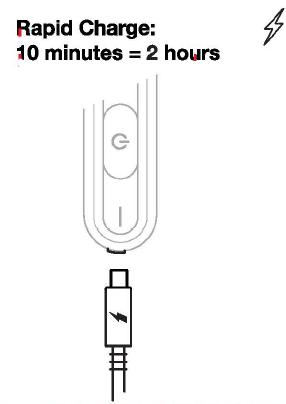 Rapid Charge
Question Visit : www.skullcandy.com For best Quality avoid Storing product in conditions above 100 Degrees.
IC Compliance Statement:
'Mk device contains licence-exempt transmitter (s / receiver that comply with Innovation, Science end Economic Development Canada's licence-exempt RSS(s). Operation subject to the following two conciliation: (1)This device may not coast Interface.(2)This device must accept any interference, Including interference that may cause undesired operation of the Device.
The FCC Compliance statement:
This device compiles with part 15 of the FCC Rules. Opel:eon Is subject to the following hire conditions: (1) This device may not cause harmful interference, and (2) this device (oust accept any interference reclined, including interference that may cause under lid operation. This equipment has peen tested and found to comply rich the limits fore Class B digital device, pursuant to part 15 of the FCC Rules. Maim Inits are designed to provide returnable protection against harmful interference in residential installation. This equipment generates, uses and can reline radio frequency energy and, if not installed and.used in accordance with the instructions, may cause harmful interference to radio communications. However, them Who guarantee that interference MI not occur In a particular Installation. If this equipment does cause harmful interference to radio or television reception which can be determined by turn the equipment oft and on, the user is encouraged to try no correct the interference by one ar more of the fallowing near Ms:
—Rodent or relocate die receiving antenna.
—Increase the repertory between the equipment and miner.
—Connect the equipment into en outlet one circuit different from that to which the receiver is connected.
—Consult the dealer or Lon experienced radio/TV technician for help.
The user is cautioned let any changes or mod off Watkins pot expressly approved by the pally responsible for compliance could void he user's authority to operate the equipment.
Americas
Skullandy, Inc
6301 N Landmark Dr.
Park City. UT 84098, U.SA
Skullcandy.com
IC SAR Statement:
This equipment complies with ISED radiation exposure limits fortieths for an uncontrolled environment. End user must follow the specific operating instructors for satisfying RF exposure compliance. This transmitter must no' be co-located or operating In conjunction with any other antenna or transmitter. The portable device Is deigned to meet the requirements for easternmost radio waves established by third ISED. These retirements set a SAR limit of 1.8 Whig averaged Over one gram of tissue. The highest SAR value reported groper this standard during product mortification for use when properly worn on the body.