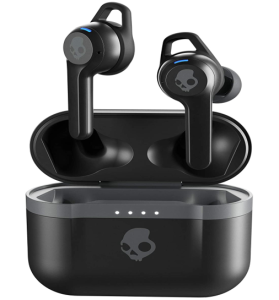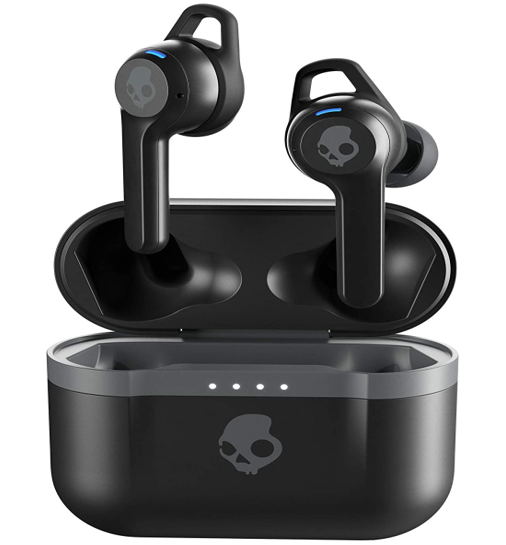 S2IVW-N740 Indy Evo True Wireless In-Ear Earbud User Guide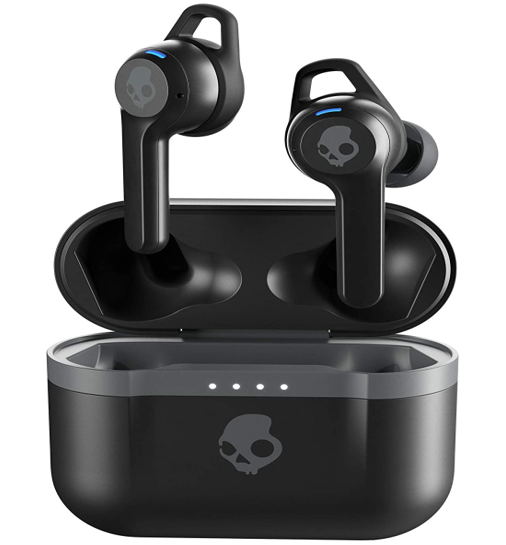 TRUE FREEDOM, AMPLIFIED.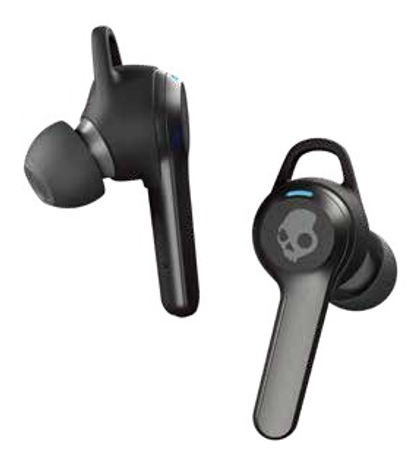 Hours Total Battery
Sweat/Water-Resistant
Control Music + Calls
Works with the Skullcandy App
Find Your Earbuds
SIMPLIFY YOUR LISTENING'
Auto On / Connect
Rapid Charge: 10 min = 2 hrs
Call, Track, and Volume Controls
Use Either Bud Solo
Activate Assistant
SUPREME SOUND
Premium Audio Quality
Dual Noise Reducing Microphones for Calls
Music, Movie and Podcast EQ Modes
Ambient Mode
FEARLESS USE
IP55 Sweat/Water-Resistant
Tile' Finding Technology
Replacement Policy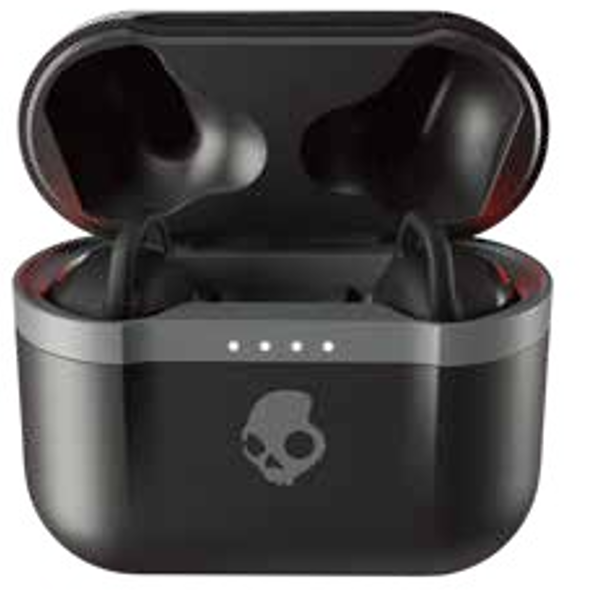 Let's get started
For first-time pairing, remove your earbuds from the packaging.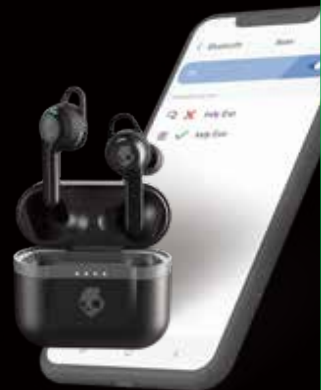 Place the earbuds in the charging case. The LEDs turn red. Remove the earbuds from the case. Only the left earbud will begin to flash red and blue as they enter pairing mode.
Open Bluetooth settings on your device. Select Indy Evo from the list of available devices.
Accept any PAIR or OK prompts. Your earbuds will connect to your device. They are now ready to use.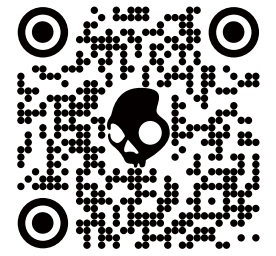 https://qrstud.io/jtfq2ky
Download the App
Control your earbuds with the Skullcandy App.
Toggle controls, access user guides, and register your product.

Your Indy Evo earbuds have touch sensors on each earbud. Control your earbuds with the tap commands below.


1 Tap
Volume Up Right Earbud Volume Down Loft Earbud


2 Taps
Play / Pause Either Earbud Answer / End Call Either Earbud


3 Taps
Activate Ass slant Ether Earbud
Touch and Hold


Track Forward 2 Second Right Earbud
TrackBack 2 Second Lett Earbud


1 Tap and Hold
Ambient Mode 2 Seconds Either Earbud


2 Taps and Hold
Movie. Music. 2 Seconds Either Earbud Podcast Mode

Power On / Off
Remove the earbuds from the case to power ON and connect. Place the earbuds in the case to power the earbuds OFF and charge. To manually power ON your earbuds hold the touch sensors for 4 seconds, and to power, OFF hold the touch sensors for 6 seconds.
Having trouble?
Don't return to the store. Let us help.
For product support, download the app or visit Skullcandy.com/Support/IndyEvo
No audio in one earbud?
Let's re-sync your earbuds. Place them in the charging case and close the lid for 2 seconds. When removed, both earbuds should play audio. If not, return the earbuds to the case and follow the steps below.
On your device. open Bluetooth settings and turn Bluetooth OFF.
Remove both earbuds from the charging case. Make sure they are both powered ON.
Tap the sensor on BOTH earbuds 4 times. The LEDs will flash Red/Blue as the earbuds re-sync, once successful both earbuds will flash Blue together 4x.
On your device, turn your Bluetooth back ON and select -Indy Evo" in your paired list they have not automatically reconnected to your device.
LEDs In both earbuds will blink Blue 'Ix and a voice prompt will Indicate when the earbuds have reconnected to your device.
Resetting your earbuds to resolve pairing issues.
On your device, open your Bluetooth settings and remove "Indy Evo" from your paired devices list. Then turn Bluetooth OFF.
Remove both earbuds from the case. A voice prompt will indicate that your earbuds are powered ON.
Tap the touch sensor on both earbuds 3x, and then press and hold for 2 seconds.
Both earbuds will flash Red 2x and then Blue 2x, a tone will indicate a successful reset, and your earbuds will enter back into Pairing Mode.
On your device, open Bluetooth settings and turn Bluetooth ON.
Select "Indy Evo" and accept any PAIR or OK prompts to complete pairing.

Like your new earbuds? Please leave a review at your retailer's website or Skulks: 4J
This device complies with part 15 of the FCC Rules. Operation is subject to the following two conditions: (1) This device may not cause harmful interference, and (2) this device must accept any interference received, including interference that may cause undesired operation.
Safety information inside. Made in China. Skullcandy,t , and other marks are registered trademarks of Skullcandy, Inc All rights reserved. The Bluetooth word mark and logos are registered trademarks owned by Bluetooth SIG, Inc, and the use of such marks by Skullcandy, Inc is under license. Contains U-ion battery Battery must be recycled or disposed of .roperly.
Americas
Skullcandy, Inc.
6301 N Landmark Dr. Park City,
UT 84098 U.S.A.
Skullcandy.com
Europe
Skullcandy Europe BV
Postbus 425 5500AK
Veldhoven Nederland Skullcandy.eu
Indy Evo RC: True Black
MODEL: S1 IVW
FCC ID : Y22-S1IVW
IC : 10486A-S1IVW 0 2021
Skullcandy, Inc. Skullcandy.com/patent-information
Skullcandy UK LTD
Andrews House
College Road
Guildford GU14QB
Skullcandy.co.uk