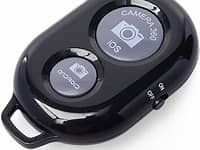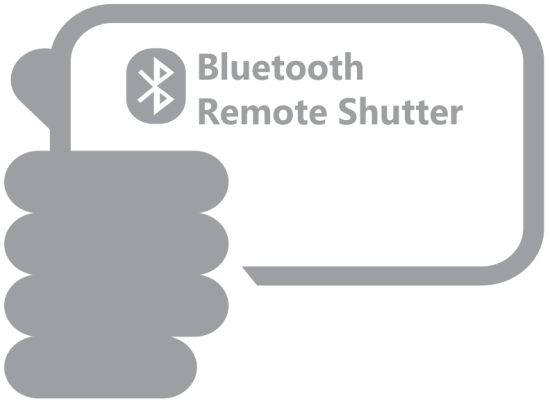 Owner's Manual
'Smart phone OS update or change in the future might lead to imcompatible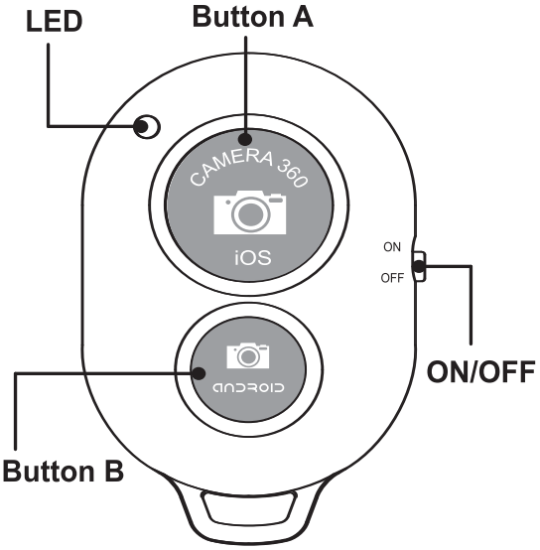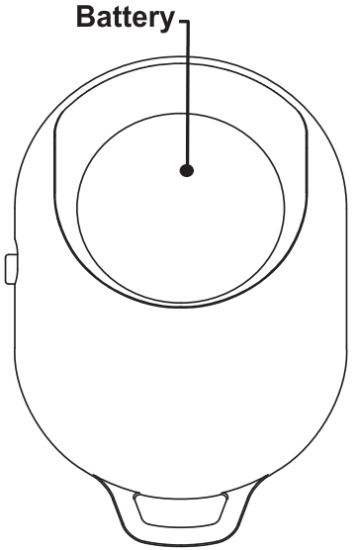 FRONT BACK
MODEL NO. AB Shutter3
| | |
| --- | --- |
| Communication | Bluetooth Version.4 .0 |
| Transmit frequency | |
| Communication distance | 10m(30ft) |
| Battery life | CR2032 x1 cell / about 6 months (With average use <10x per day) |
| Dimension | 50mm x 33mm x 10.5mm |
| Weight | About 9g |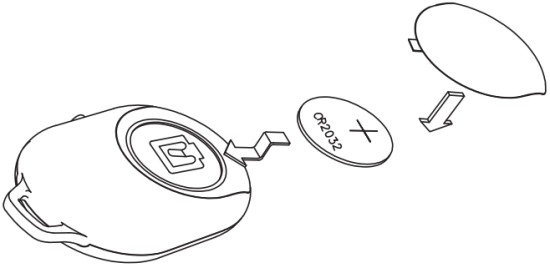 * Install battery with positive pole facing up.
Easy to set up, Easy to use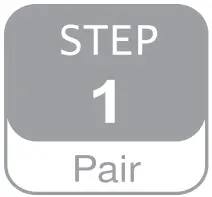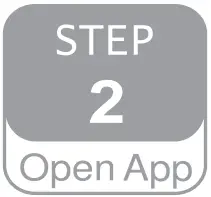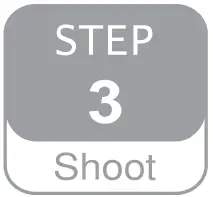 1. Pairing your phone with your Bluetooth Remote Shutter
a. Turn on your bluetooth remote shutter by moving the side switch into the "ON" position. The blue LED light will start flashing. Your bluetooth remote shutter is now in "pairing" mode.
b. Open the bluetooth options on your phone. On most phones this can be done by going to "Settings" and then selecting "Bluetooth" (on Android phones you may need to first go to "Apps" and then select "Settings" from your list of applications in order to get to Bluetooth).
c. Once you have Bluetooth open, select the device "AB Shutter 3" from the list of device options. You may need to wait a few seconds but it should soon say "Connected."
2. Open your camera application on your phone just as you always do when you are about to take a picture.
** If your camera application is not compatible with the Bluetooth Remote Shutter, you can download "Camera 360" from the Google Play store and use that application.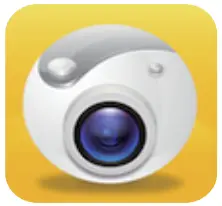 Key Word Search in GooglePlay and App Store "Camera 360"
3. Shoot: Using your Bluetooth Remote Shutter, press the apropriate button to take a picture.
If using an !Phone: Press the button that says "Camera 360 iOS," on your Bluetooth Remote Shutter.
If using an Android: Press the button that says "Android."
Compatible with Android 4.2.2 OS or newer and iOS 6.0 or newer
Compatibility List
inbuilt camera app
camera360 app
iPhone 5s/5c/5, iPhone 4s/4,
iPad 3/2, iPad mini,
iPad with Retina Display,
iPod touch 4th generation or newer.
Samsung Galaxy S2/S3/S4+,
Note 1, Note 2, Note3+,
Tab 2, Note 8, 10.1+
Moto X / Nexus 4,5,7+ / Xiaomi 1S, 2S, 3+
Sony Xperia S
HTC New one and X+
Other android phones
–
Caution: The user is cautioned that changes or modifications not expressly approved by the party responsible for compliance could void the user's authority to operate the equipment.
This device complies with Part 15 of the FCC Rules. Operation is subject to the following two conditions: (1) this device may not cause harmful interference, and (2) this device must accept any interference received, including interference that may cause undesired operation.
NOTE: This equipment has been tested and found to comply with the limits for a Class B digital device, pursuant to Part 15 of the FCC Rules. These limits are designed to provide reasonable protection against harmful interference in a residential installation. This equipment generates, uses and can radiate radio frequency energy and, if not installed and used in accordance with the instructions, may cause harmful interference to radio communications. However, there is no guarantee that interference will not occur in a particular installation. If this equipment does cause harmful interference to radio or television reception, which can be determined by turning the equipment off and on, the user is encouraged to try to correct the interference by one or more of the following measures:
— Reorient or relocate the receiving antenna.
— Increase the separation between the equipment and receiver.
— Connect the equipment into an outlet on a circuit different from that to which the receiver is connected.
— Consult the dealer or an experienced radio/TV technician for help.
FCC Radiation Exposure Statement
This equipment complies with FCC radiation exposure limits set forth for an uncontrolled environment.
This transmitter must not be co-located or operating in conjunction with any other antenna or transmitter.