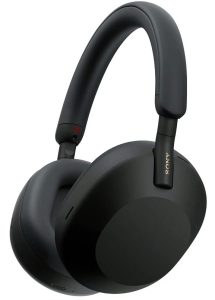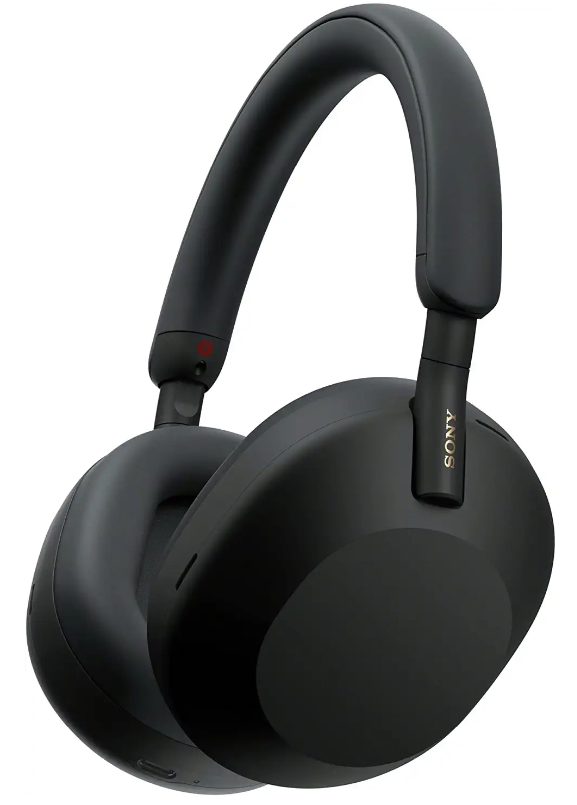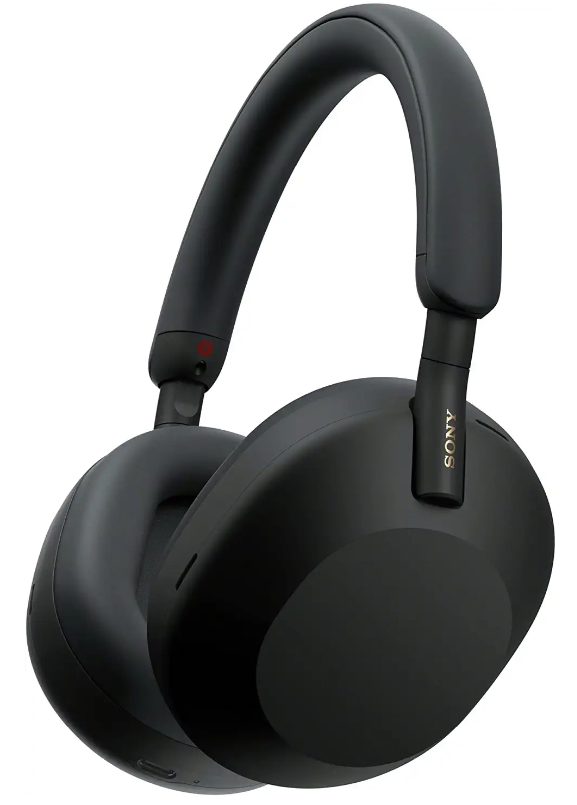 INTRODUCTION
The new Sony-developed Integrated Processor V1 maximizes the capabilities of our HD Noise Canceling Processor QN1. This one-of-a-kind technological setup manages eight microphones to provide exceptional noise cancellation. Our WH-1000XM5 wireless headphones block more high and mid-frequency noises than before, including voices and airplane noise. Additionally, noise cancelling is automatically improved with Auto NC Optimizer based on your wearing circumstances and surroundings. You'll have ample power even for lengthy travels thanks to the battery life of up to 30 hours. With an optional USB-PD compatible AC adapter, you can quickly charge your device and obtain 3 hours' worth of power in just 3 minutes.
Even when you are in busy environments, the person on the other end of the call will be able to clearly hear your voice thanks to Precise Voice Pickup Technology and cutting-edge audio signal processing. These headphones have two beam-forming microphones that are tuned to solely pick up your voice in each earcup. These stylish headphones are made of lightweight, newly created soft fit leather. This material blocks out outside noise while fitting securely around the head and reducing pressure on the ears. It is comfortable to wear thanks to the stepless slider, seamless swivel and hanger, and silent joints. Two Bluetooth devices can be associated with these headphones simultaneously.
SPECIFICATION
BRAND: Sony
MODEL NAME: WH1000XM5/B
COLOR: Black
FORM FACTOR: Over Ear
CONNECTIVITY TECHNOLOGY: Wireless
BATTERY LIFE: 30-hour
SPECIAL FEATURES: Fast Charging
NOISE CANCELING: Industry-Leading Noise Canceling
HANDS-FREE CALLING: Yes with 4 microphones
SPECIAL FEATURES: Auto Noise Canceling Optimizer, Carrying Case, Wearing detection, Touch Control
PRODUCT DIMENSIONS: 8.85 x 3.03 x 10.36 inches
ITEM WEIGHT: 8.8 ounces
HOW TO CONTROL
To pause or play, tap twice.
To move to the next song, swipe forward; to go back to the previous song, swipe back.
To increase or reduce the volume, slide your finger up or down on the touch surface.
HOW TO FIX HEADPHONES WHEN ONLY ONE SIDE WORKS
Simply click the Bluetooth headset Sony's power button once to turn it off, then press it again to turn it back on. You can try rebooting your smartphone if your Sony wireless headphones still only operate on one side after doing so.
HOW TO CHECK BATTERY
Click once the power key on the left side of headphones. You will hear the assistant voice on how much battery percentage is left on the headphones.
HOW TO CHARGE
First, you need to locate the charging port on this headphone. It is located on the right side of headphone.
In order to plug the charger in, get normal USB-C plug.
Plug it into the charger socket and then onto the headphone.
The indicator light turns on that means they are charging.
HOW TO CONNECT TO LAPTOP
First, turn the headphones on by long pressing the power button on the left side until you see the LED flashes. After that enter the pairing mode by making sure that no other device is connected to the headphones. Hold the power button until you hear the voice "entering pairing mode". Search for Bluetooth on laptop, tap to connect.
HOW TO RESET
Firstly, make sure that headphones are connected to the charging port. Once the headphones are charged, press power button and noise cancelling button at the same time. Your device has been reset.
FAQs
Waterproof Sony WH-1000XM5?
The headphone is not water-resistant. Water or other foreign objects getting inside the headset can cause burnout or other issues.
Does the Sony WH-1000XM5 have any microphones?
The WH-1000XM5 headphones completely rewrite the guidelines for uninterrupted listening. 8 microphones are controlled by 2 processors to achieve great call quality and noise cancellation.
What is the charging time for a Sony WH-1000XM5?
Utilize a USB AC adaptor that is readily available and the USB Type-C cable that was provided. The headset's charge indicator, which is orange, turns on. The charge indicator automatically turns off once charging is finished, which takes roughly 3.5 hours.
Are Sony WH-1000XM5 cameras suitable for exercise?
The Sony WH-1000XM5 are suitable for exercise and sports. These over-ear headphones are well-made and fit reasonably well, although if you have a small head, you might feel some pressure on top of your head.
Can the Sony WH-1000XM5's noise cancellation be disabled?
The ANC mode can be changed by pressing the NC/AMB button. You may choose between ANC, ANC off, or Ambient sound settings. The last one lets you pipe in outside noise captured by the microphone array so that you can hear everything going on around you.
How long can the WH-1000XM5 be used after a 3-minute quick charge?
You'll have ample juice even for lengthy travels thanks to the enormous 30 hours of battery life. With an optional USB-PD compliant AC adapter, you can charge your device for three hours in just three minutes if you need to top it off quickly.
How durable are headphones?
Depending on the set of headphones you are using, the answer to that question will vary. The average lifespan of a good pair of headphones is between five and ten years, though.
When charging, can I use my Sony XM5?
No. The headphones cannot be charged while being worn. However, Sony does include a Micro-USB to 3.5mm cable that you can use if your battery dies and you still want to use your headphones.
Does the WH-1000XM5 have Siri?
You can interact with the iPhone by speaking into the left and right headset microphones using the built-in Siri capability. Activate Siri.
Are the Sony XM5's ergonomic?
The padding has seen the most significant improvement, being covered with opulent synthetic leather that is smoother and more pleasant than the leatherette of the XM4. Additionally, the XM5 have better balance and are a few grams lighter than the XM4, which makes them slightly more comfy on my head after a few hours.
What causes the Sony WH 1000xm5 to repeatedly shut off?
The sensors may not be able to recognize that you are using the headphones when you wear them over a cap, a scarf, your hair, etc., and they could turn off. Make sure to position the earpads directly over the ears to prevent this. Disable the Automatic Power Off setting if you're still bothered by the wearing detection.
Does the Sony WH-1000XM5 include a charging port?
the contents of the box. When you open the WH-1000XM5 headphones box, you'll discover a travel case, 1.2-meter headphone cable, and USB charging cord.
What occurs if you wear headphones excessively?
When used for an extended period of time at a loud volume, earphones can harm the ears and cause noise-induced hearing loss, which can range from partial to total hearing loss. Since the sound from earbuds causes the hair cells in the cochlea to bend excessively, the damage could be irreversible.
Why are headphones so prone to breaking?
Because we use headphones so frequently and abuse them, they break very easily. They are exposed to the bottom of your backpack, the sun, the rain, and the backs of airplane seats. Therefore, don't throw away your beloved pair because they malfunction. First, see if you can remedy them.
How can I activate pairing mode on my Sony WH 1000xm5?
Switch this headset into pairing mode. In order to manually enter pairing mode while pairing a second or subsequent device (the headset already has pairing information for prior devices), press and hold the (power) button for around 5 seconds. The indication (blue) flashes twice in a row repeatedly.