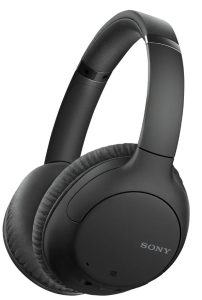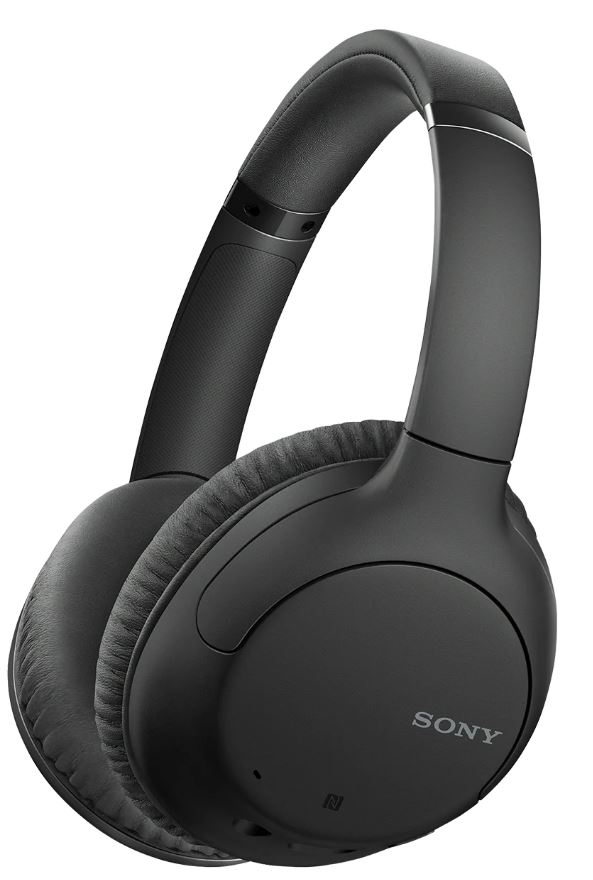 Sony Noise Cancelling Headphones WHCH710N: Wireless Bluetooth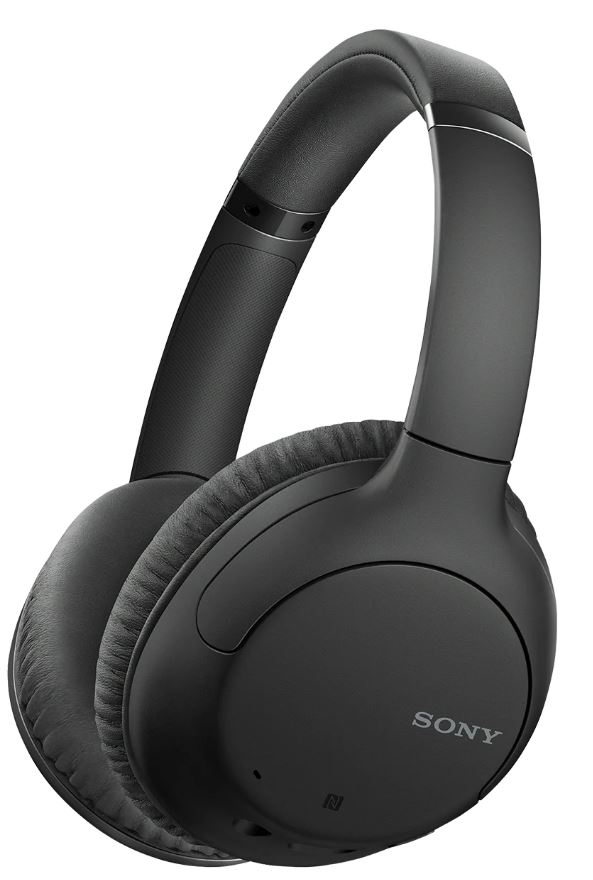 Specifications
HEADPHONE TYPE: Closed, Dynamic
DRIVER UNIT: 30mm, Dome
IMPEDANCE (OHM): 72ohm
FREQUENCY RESPONSE: 20Hz – 20,000Hz
SENSITIVITIES:94dB, 100dB
CORD TYPE: Detachable Single-sided type
CORD LENGTH: 1.2m
PLUG: L-shaped stereo mini plug
INPUT: Stereo Mini Jack
WH-CH710N Wireless Noise-Cancelling Headphones provide strong, distraction-free listening. You can choose what you hear with Noise Cancelling with Dual Noise Sensor Technology and Ambient Sound mode, and with up to 35 hours of wireless playback, you can listen to music all day. Whether you're on a lengthy trip or commuting to work, the Automatic Artificial Intelligence Noise Cancelling feature (AINC) continuously analyses ambient sound components and selects the most effective noise canceling filter for your circumstances.
Noise Isolation
The WH-CH710N headphones capture more ambient noises than ever before thanks to dual microphones that stream forward and backward. You'll be able to totally lose yourself in whatever you're listening to, whether you're trying to shut out city traffic or workplace talk.
Charging
You can listen 35 hours of audio on a single charge thanks to the built-in Li-ion battery. Fast charging allows you to receive 60 minutes of playing from just 10 minutes of charging. The SONY WH-CH710N has a long charging time. These headphones can work with wire and without wire as well.
Design
The WH-CH710N headphones boast a rounded, elegant appearance that looks as nice as it sounds. WH-CH710N is easy to carry and one of the most comfortable headphones. The earcups cover the ear completely. The headband is full cushioned and well padded.
Features
Even with lightweight and comfy headphones, the new 30mm drivers produce a pure, clear sound that is suitable for reproducing a wide range of frequencies, from low rhythms to high voices. You can use your smartphone's voice assistant to obtain directions, listen to music, and chat with contacts by pressing a single button.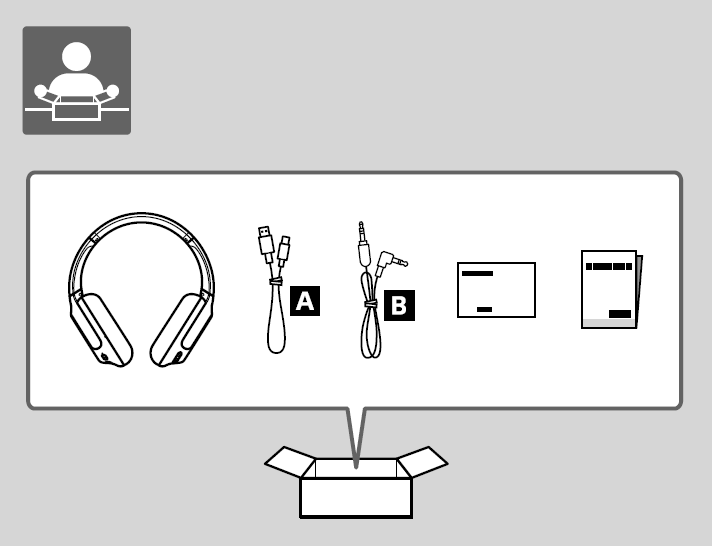 How to charge SONY WH-CH710N

How to connect SONY WH-CH710N with Bluetooth:

How to adjust Volume:

How to Switch Off SONY WH-CH710N: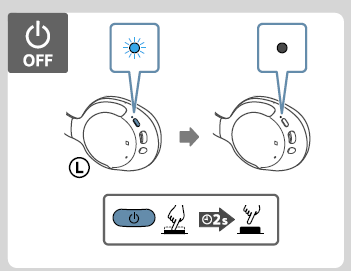 How to turn On SONY WH-CH710N:

Controls on Left and Right Earcups: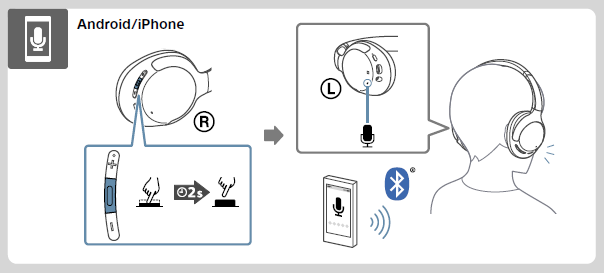 How to connect SONY WH-CH710N to computer or laptop: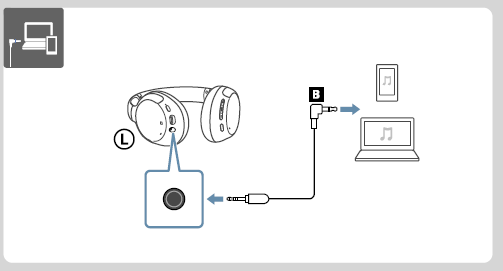 NFC Pairing:

How to attend and Decline calls: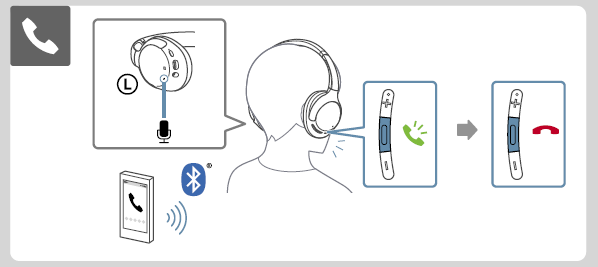 PROS
High and deep bass.
Noise cancellation feature.
Wireless and wired.
CONS
Our Verdict:
The Sony WH-CH710N headphones are a fantastic budget-friendly ANC alternative. Finally, ANC is pricey, and if you want genuine quality, you'll either have to pay more for a top model or accept that this is about as good as it goes in this price bracket.
Frequently Asked Questions
Does WH-CH710N have a mic?
With Dual Noise Sensor technology, you can control what you hear. The WH-CH710N headphones capture more ambient noises than ever before thanks to dual microphones that stream forward and backward.
Is Sony WH-CH710N good for gaming?
The Sony WH-CH710N headphones are Bluetooth-only and do not work with PlayStation or Xbox consoles. For wired gaming, the Sony WH-CH710N is adequate.
What is ambient sound for?
Outside noises will be muffled by ambient sound, allowing you to hear essential sounds and remain aware of your surroundings while listening to your favorite music or podcast. When using Ambient sound, it's possible to get feedback when altering the level or touching the microphone.
When it comes to headsets, how long should they last?
A good headset should last you three to five years, while a high-quality headset should last you a decade or more. However, how you use and care for your headset will determine how long it lasts. The longevity of your headset is determined by a number of things, including how you use and maintain it.
What does Sony mean when it says "ambient sound"?
Ambient Sound Mode allows you to hear ambient sound while wearing headphones by using the microphones integrated into the left and right sides of your Walkman. To listen to music securely, pay attention to the noises around you.
What's the major difference between ambient and noise cancellation?
If you want to listen to music without being distracted by background noise, turn on the noise canceling feature on your headphones. If you wish to hear the sounds around you, turn on Ambient Sound Mode.
Is it possible to hear despite the noise? Headphones with noise cancellation?
Due to the air trapped between your audio device and your eardrum, noise-canceling technology cannot totally isolate sound. However, you must be able to hear music in order to hear it. If you can get rid of the trapped air, the overall result is quiet, regardless of how loud your music is.
What exactly is Sony's "talk to chat" feature?
When you utilize the Speak-to-Chat feature, the headphones automatically halt music and record ambient noises as soon as you begin speaking. While wearing the headphones, you can talk. The Speak-to-Chat mode shuts and returns to normal if your voice is not detected for the chosen duration of time.
How do you communicate while using headphones?
The wire on many headphones and earbuds has a hump. This is a microphone, by the way. Connect your microphone-equipped headphones to a PC, launch Skype (or any other application that allows you to communicate with others), and begin speaking.
Is it possible to make a phone call while wearing headphones?
Yes! If your headphones are active and linked to your phone through Bluetooth, you will hear a distinct ringtone in the headphones. To take a call, just push the button between the up and down volume keys (the same button you use to pause or play music while using headphones, then begin speaking.