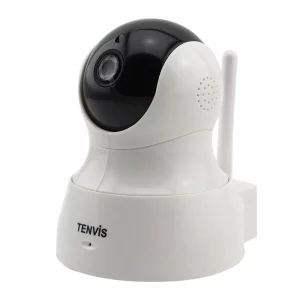 TENVIS TH661 WiFi HD P2P Pan IP Camera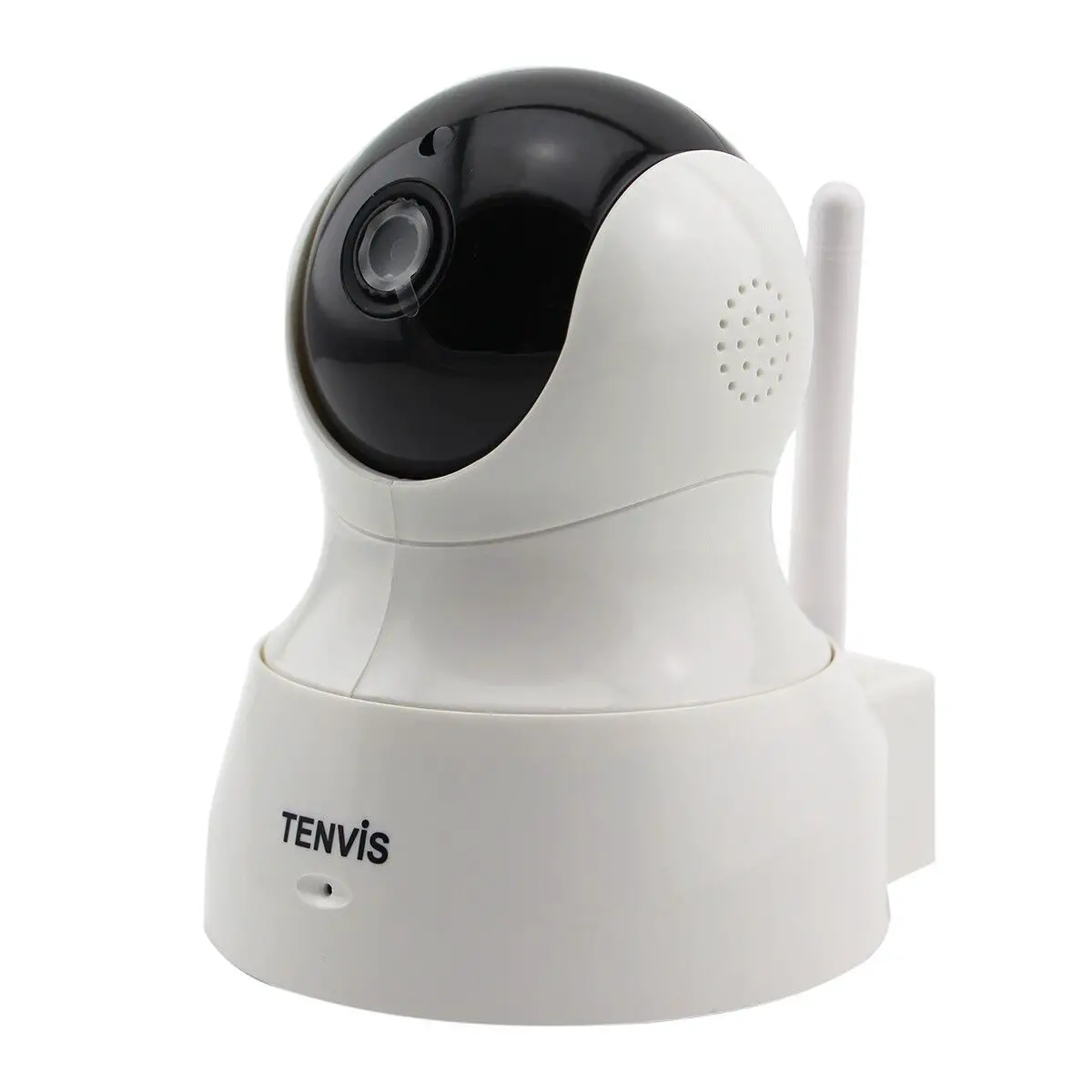 Package contents
Following shown product is for reference only , goods in kind prevail.

| | |
| --- | --- |
| 1 | PT Camera |
| 2 | Wall mounting bracket |
| 3 | 100V~240V AC 50~60Hz mains adaptor / 5V DC 1A |
| 4 | Screws for attaching the base |
| 5 | Wall plugs for attaching the base |
| 6 | Quick Start Guide |
| 7 | Reset Pin |
Attention:
If anything is missing or damaged, please contact the dealer immediately for replacement.
IP Camera Overview
Operating System Requirement
The app is compatible with Android 4.0+ and IOS 8.0+.
App Setup
Before setup, please connect your phone to Wi-Fi firstly.
Download App
There are two ways to download App:
Method 1: Download "TENVISTY" from the app Store or Google Play Store.
Method 2: Scan the corresponding QR code to download the app.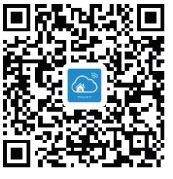 To our lovely customers
Once you finish downloading the TENVISTY, please register on the app ASAP. After the registration, there is a few great advantages for you guys.
24/7 live customer service (professional and customized)
Register for extended warranty (quality recommended)
Support for multi-user sharing (more secure for joyful moment sharing)
Register Account and Login App
When using TENVISTY for the first time, please register and login in the following steps.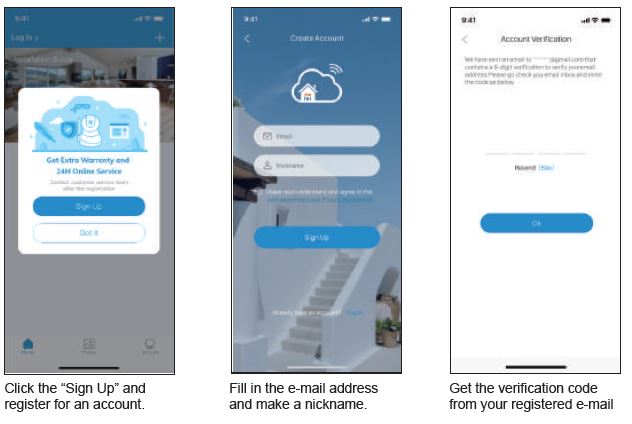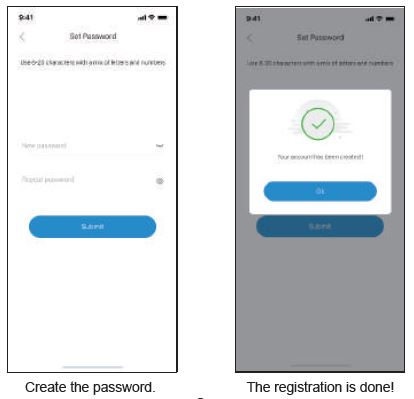 Add IP Camera to App
Before you start:
If you want to set the IP camera via Wi-Fi, please refer to Method 1;
If you want to set the IP camera via Ethernet cable, please refer to Method 2;
If you want to set the IP camera via AP, please refer to Method 3.
Method 1. Add camera via Wi-Fi
Plug the camera, wait for a while until camera beep sound.
Attention: If there is no beeping sound, press the reset button and hold it for approximately 10 seconds until there is a successful music.
After the camera is powered on,please add New camera as following steps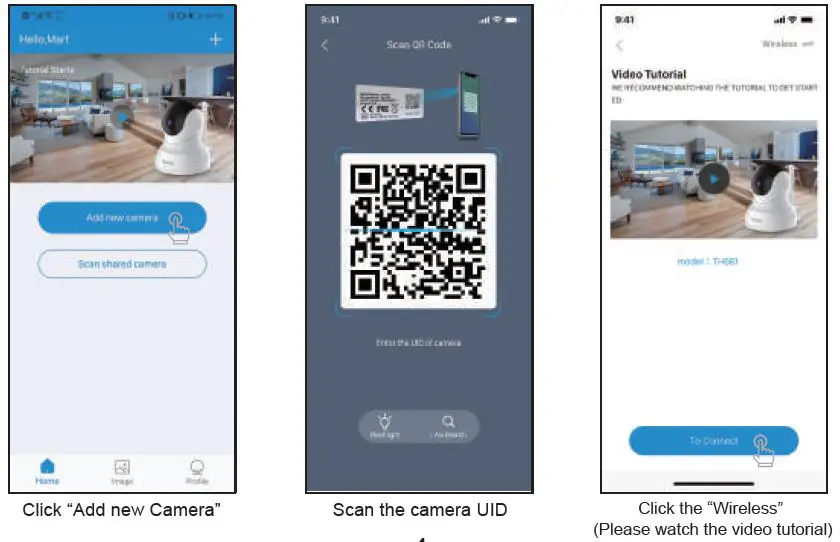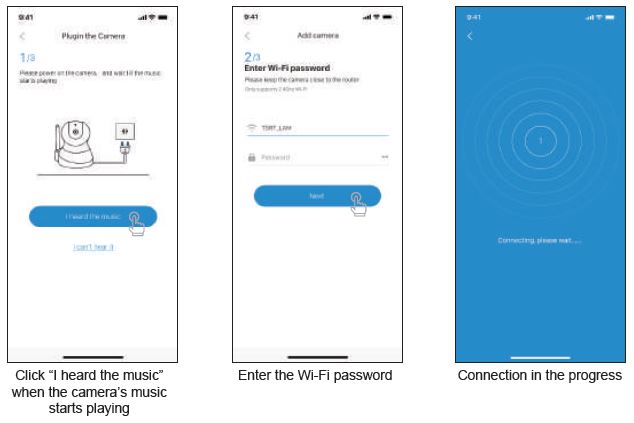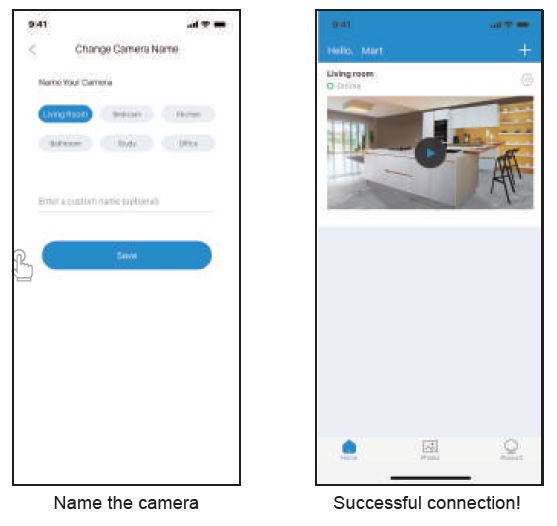 Method 2. Add camera via Ethernet cable
Power the camera and connect it via network cable the camera, the camera's yellow light and green light will flick after its self-test.
(Only camera with Ethernet port can be used by this way)

Add the camera to App
After running the "TENVISTY" app, please add the camera as following steps.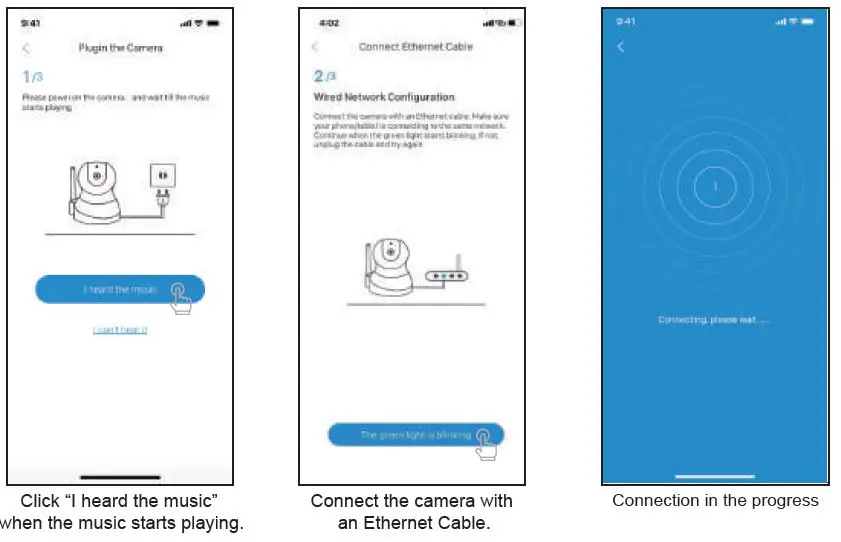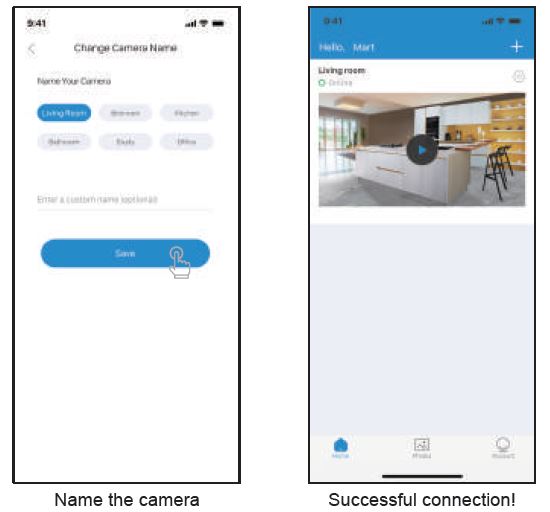 Method 3. Connection to power, AP add camera
Power the camera and wait it's self-test. Press the Reset button for 4s-6s, beep sound will stop. The camera is in AP mode.
During it's AP mode, camera will open it's Wi-Fi, named after IPC-
X(X represents for the middle numbers of camera UID). The camera Wi-Fi password is 01234567.
When camera is in AP mode, please connect your phone to camera Wi-Fi and configure it to your home Wi-Fi as following steps.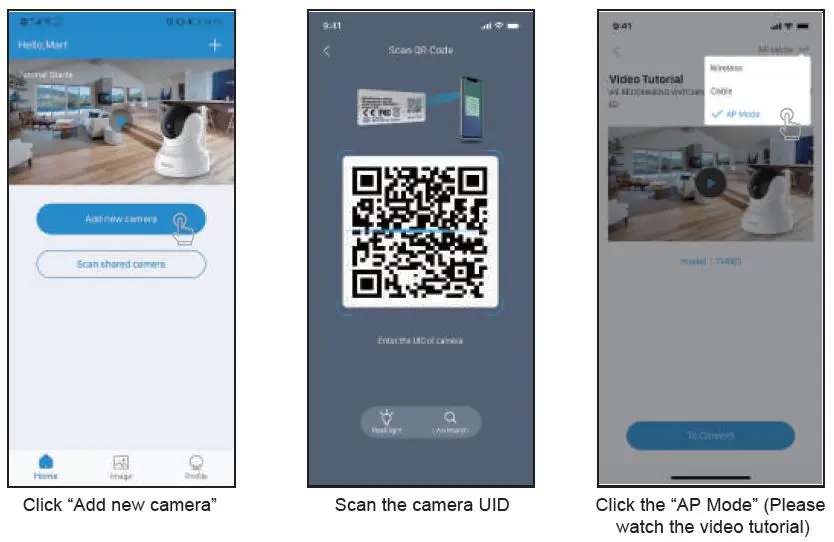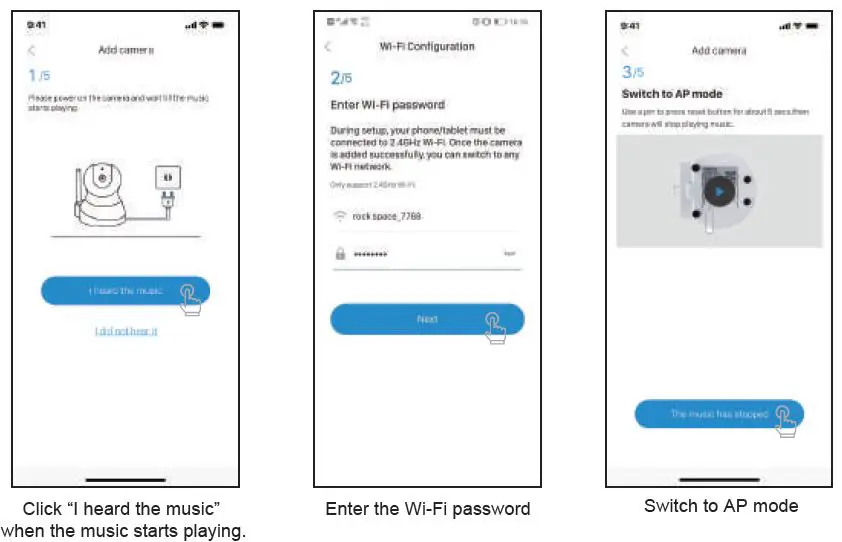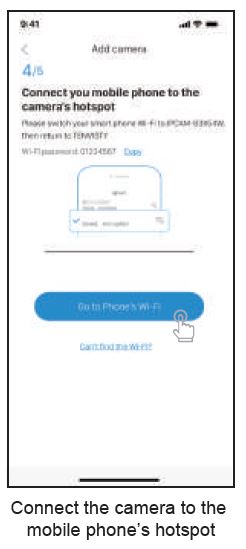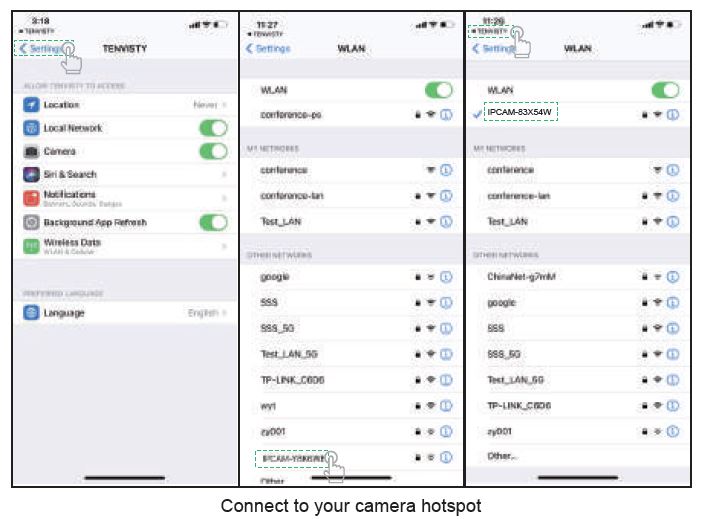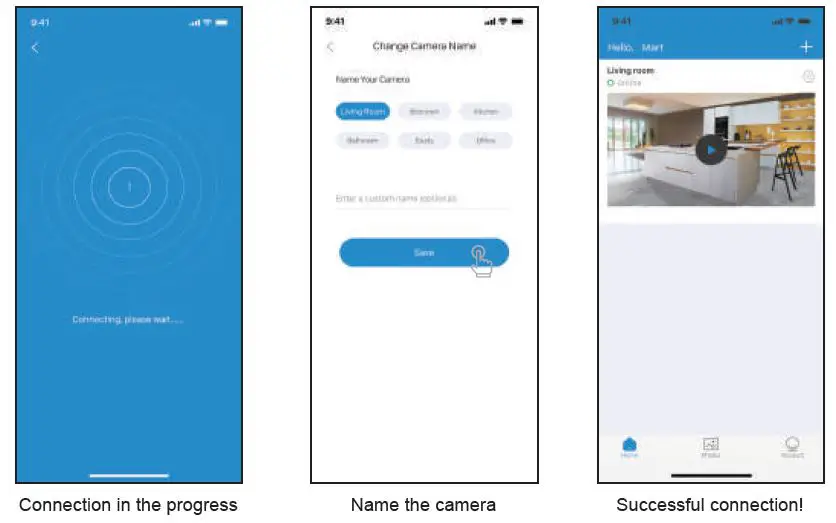 Once adding camera successfully by App, many other functions can be operated. Kindly check IP camera User manual in our website. If t h e r e i s a n y a d v i c e o f U s e r m a u n a l , p l e a s e e m a i l u s a t [email protected].
Download instruction manual
The user manual for your camera is available on the website:www.tenvis.com Download these instructions for more details about setting up and using your TENVIS IP camera.
Technology Support
The instruction doesn't include all problems during IP camera operation. If you meet any other question and don't know how to solve
it, please offer following information to our support email.
The model and system version of mobile phone
The version of TENVISTY App
The picture of camera label
The firmware version of the camera
Description, screen snapshots or video of the problem.
We will deal with it according to your description and inform you the progress of it by email.
Copyright
@2020 T ENVIS. all right reserved. All text instructions on product information and services are protected by copyright or other intellectual property, any use of the test instructions without TENVIS's authorization is illegal.
Here TENVIS stated, without the license of TENVIS, everyone is prohibited copying the instruction in any way by any means, for transcription electronic, mechanical, optical and other commercial purposes.
Disclaimer
All information included in the instruction are wrote for reference. Here it asserts that TENVIS Technology Co.,Ltd. won't be held responsible for any inaccuracy.
Welcome
Thanks for your support to TENVIS IP camera, if you have good suggestions or question to our products, please contact us in time. It's our pleasure to offer you a good service.
TENVIS Technology Co.,LTD
E-mail: [email protected]
Tel: +1(833)438-9277
(EST 9:00AM-17:00PM Monday-Friday)
http://www.tenvis.com