28-Port Gigabit Web Smart PoE+ Switch
TPE-2840WS
• Quick Installation Guide (1)
TPE-2840WS (V1) / 10.10.2014
1. Before You Start
Package Contents
TPE-2840WS
Multi-Language Quick Installation Guide
CD-ROM (Utility and User's Guide)
Power cord
Rack mount kit
Minimum Requirements
Computer with an Ethernet port and web browser
Network cable
Optional Equipment
EIA standard 19″ rack
SFP modules (e.g. TEG-MGBSX, TEG-MGBS40)
2. Quick Reference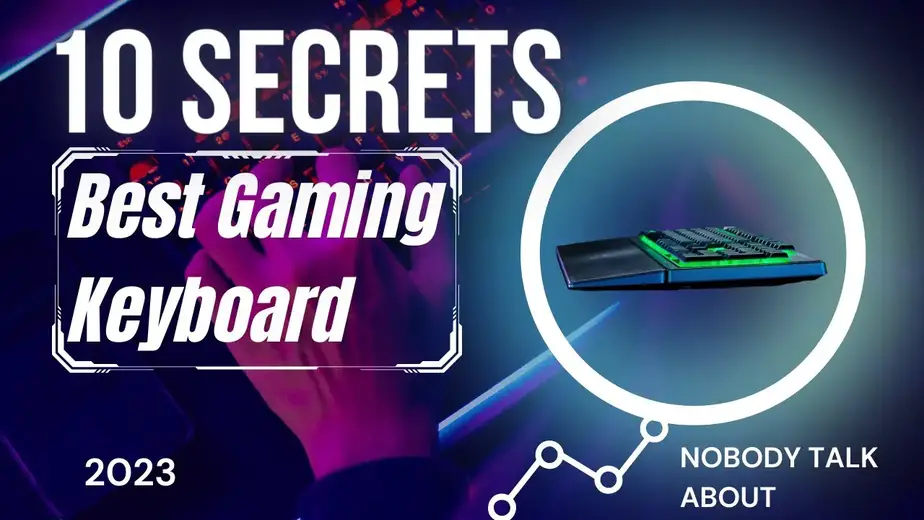 1
2. Hardware Installation and Configuration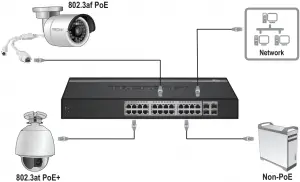 3. Assign a Static IP address to your computer's network adapter in the subnet of 192.168.10.x (e.g. 192.168.10.25) and a subnet mask of 255.255.255.0.
4. Open your web browser, type the IP address of the switch in the address bar, and then press Enter. The default IP address is 192.168.10.200.

5. Enter the User name and Password, and then click Login. By default:
User Name: admin
Password: admin
User Name and Password are case sensitive.

6. Click System and then click IPv4 Setup.
2
7. Configure the switch to match the requirements of your network. Then click Apply.
8. Click OK.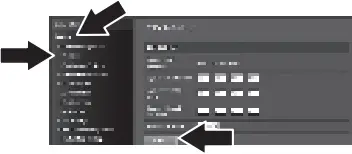 9. Click Save Settings to Flash (menu bar).
10. Click Save Settings to Flash (button).

11. Click OK.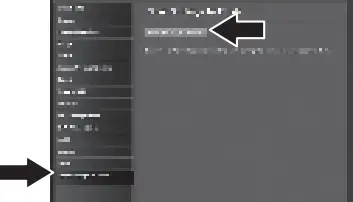 If you would like to easily discover all the Web Management Switches on the network, assign IP address, change password, then install the Web Smart Switch Management Utility. Follow the steps provided on the user's guide.
To download the latest version of the user's guide and the utility, please go to http://www.trendnet.com/support and select the TPE-2840WS within the Products Download dropdown list.
For detailed information regarding the TPE-2840WS's configuration and advanced settings, please refer to the User's Guide on the provided CD-ROM.
3
Declaration of Conformity
---
Manufacturer's Name and Address

TRENDnet, Inc.
20675 Manhattan Place
Torrance, CA 90501 USA
Product Information:
Model Number: TPE-2840WS
Product Name: 28-Port Gigabit Web Smart PoE+ Switch
Trade Name: TRENDnet
TRENDnet hereby declare that the product is in compliance with the essential requirements and other relevant provisions under our sole responsibility.
Safety EN 60950-1: 2006 + A11: 2009 + A1: 2010 + A12: 2011
EMC EN 55022 + AC: 2011 Class A
EN 61000-3-2: 2006 + A1: 2009 + A2: 2009 Class A
EN 61000-3-3: 2013
EN 55024: 2010
This product is herewith confirmed to comply with the Directives.
Directives:
Low Voltage Directive 2006/95/EC
EMC Directive 2004/108/EC
RoHS Directive 2011/65/EU
REACH Regulation (EC) No. 1907/2006
Person responsible for this declaration.
Place of Issue: Torrance, California, USA Date: October 9, 2014
Name: Sonny Su Title: Director of Technology
Signature:

This TRENDnet product includes free software written by third party developers. These codes are subject to the GNU General Public License ("GPL") or GNU Lesser General Public License ("LGPL"). These codes are distributed WITHOUT WARRANTY and are subject to the copyrights of the developers. TRENDnet does not provide technical support for these codes. The details of the GNU GPL and LGPL are included in the product CD-ROM.
Please also go to (http://www.gnu.org/licenses/gpl.txt) or (http://www.gnu.org/licenses/lgpl.txt) for specific terms of each license.
The source codes are available for download from TRENDnet's web site (http://trendnet.com/downloads/list_gpl.asp) for at least three years from the product shipping date.
You could also request the source codes by contacting TRENDnet.
20675 Manhattan Place, Torrance, CA 90501, USA. Tel: +1-310-961-5500 Fax: +1-310-961-5511
TPE-2840WS
---
Limited Warranty
TRENDnet warrants its products against defects in material and workmanship, under normal use and service, for the following length of time from the date of purchase. Warranty: 3 year limited warranty (When Applicable: 1 year warranty for power adapter, power supply, and cooling fan components.) Visit TRENDnet.com to review the full warranty policy, rights, and restrictions for this product.
---
Certifications
This device complies with Part 15 of the FCC Rules. Operation is subject to the following two conditions:
(1) This device may not cause harmful interference.
(2) This device must accept any interference received.
Including interference that may cause undesired operation.




Waste electrical an electronic products must not be disposed of with household waste. Please recycle where facilities exist. Check with your Local Authority or Retailer for recycling advice.
Note
The Manufacturer is not responsible for any radio or TV interference caused by unauthorized modifications to this equipment. Such modifications could void the user's authority to operate the equipment.
Technical Support
If you have any questions regarding the product installation, please contact our Technical Support.
Toll free US/Canada: 1-866-845-3673
Regional phone numbers available at www.trendnet.com/support
Product Warranty Registration
Please take a moment to register your product online. Go to TRENDnet's website at: http://www.trendnet.com/register
Russian Technical Support: 7 (495) 276-22-90
TRENDnet
20675 Manhattan Place, Torrance, CA 90501. USA
Copyright © 2014. All Rights Reserved. TRENDnet.
TPE-2840WS (V1) /10.10.2014