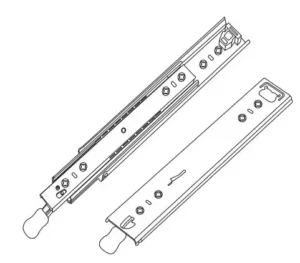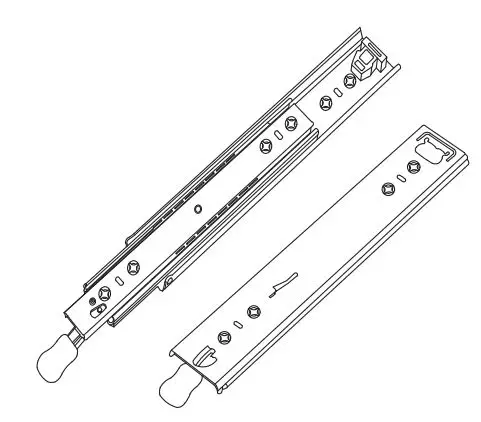 Vadania Heavy Duty Drawer Slides User Manual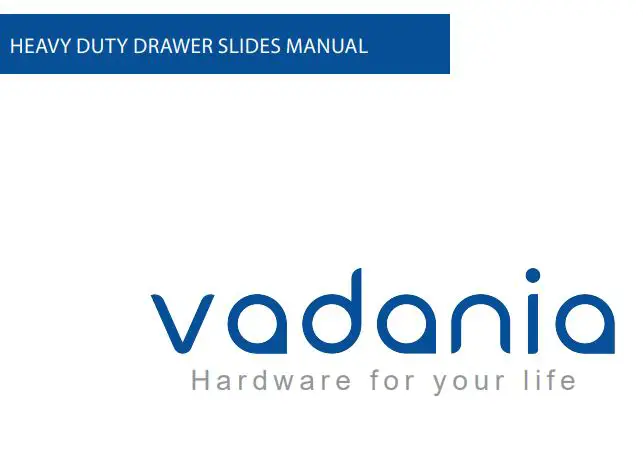 Package
1 Pair of drawer slide
Attention:
The mounting brackets and screws are not included.
NAME: VADANIA HEAVY DUTY DRAWER SLIDES C2035
MATERIAL: COLD-ROLLED (COLD ROLLED) STEEL
INSTALLATION METHOD: SIDE MOUNT
MAXIMUM LOAD CAPACITY: 256LB / 120KG.
MINI DEPTH OF CABINET: DRAWER LENGTH + 0.12IN / 3MM
SLIDE STYLE: 3 FOLDS FULL EXTENSION, SIDE MOUNT, SEPARA-
BLE, WITH LOCK
PLATE THICKNESS: OUTER SLIDER 0.08IN(2MM) / MIDDLE SLIDER
0.08IN(2MM) / INNER SLIDER 0.08IN(2MM)
SIZE: 12-40IN / 300-1000MM
SCOPE OF APPLICATION: MECHANICAL CABINETS, WAREHOUSE
CABINETS, INDUSTRIAL CABINETS, FINANCIAL EQUIPMENT, TRUCK DRAWERS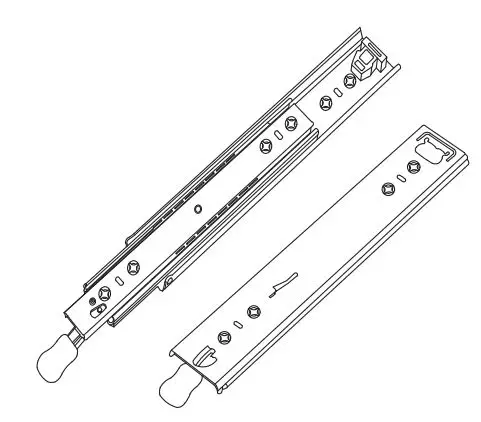 Product Features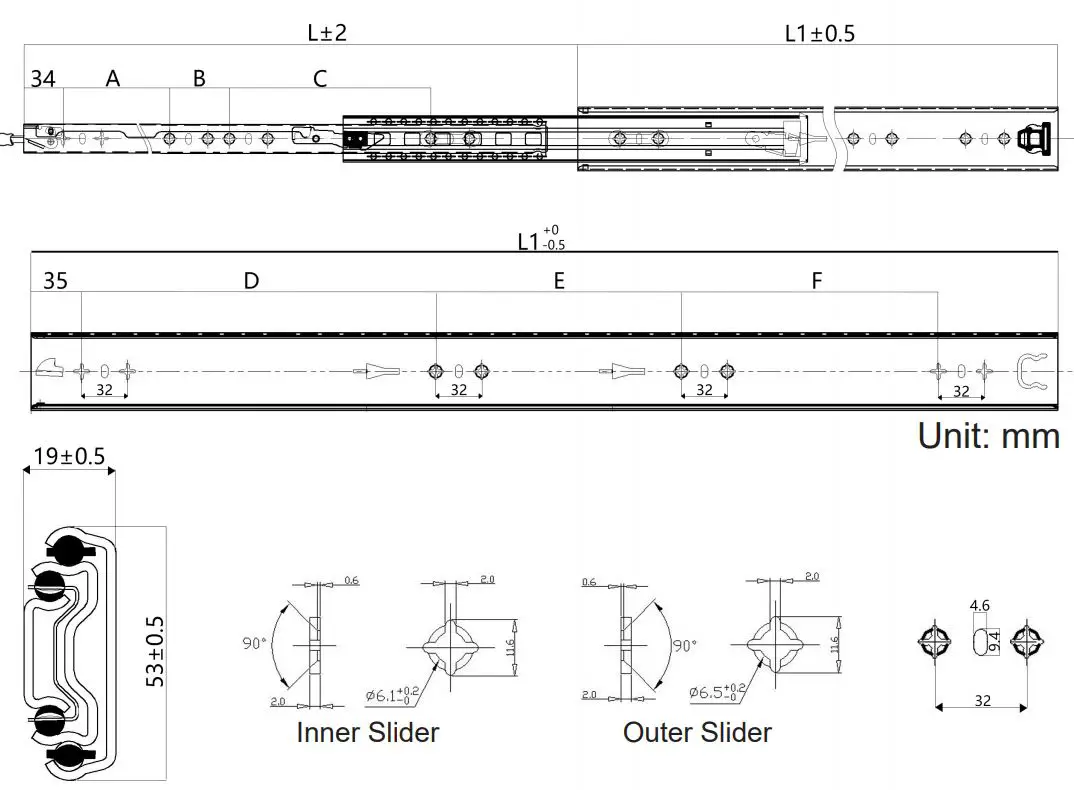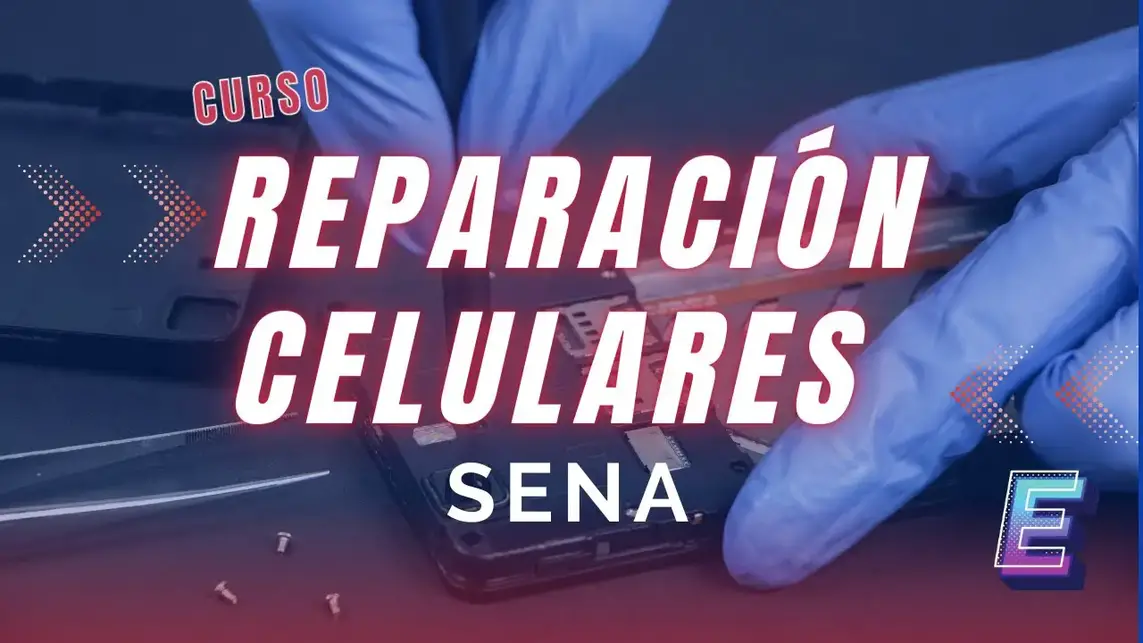 Installation Instruction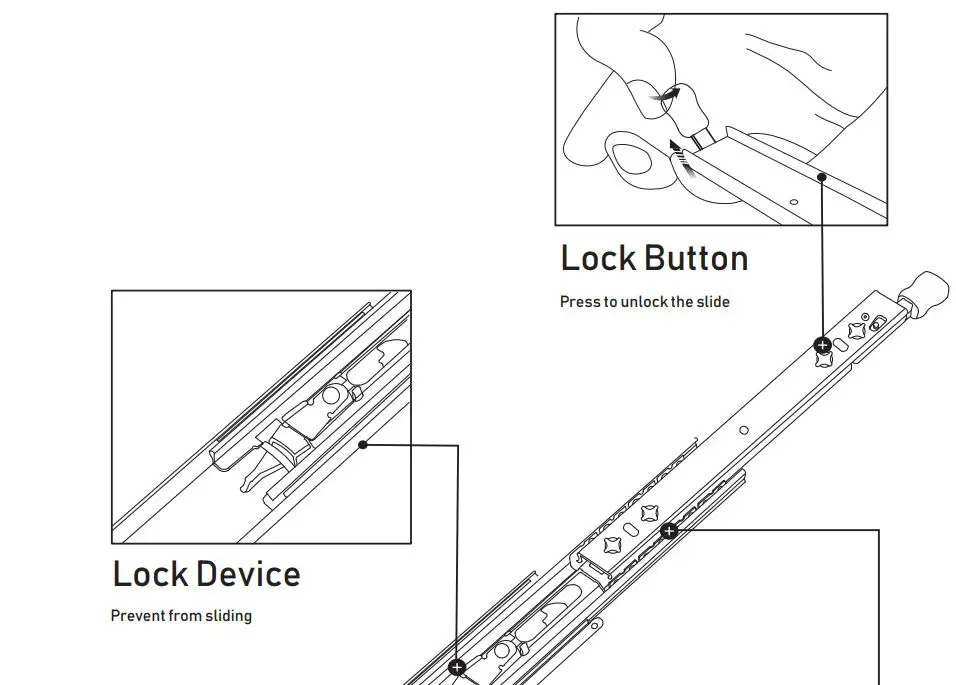 Step1 Separate drawer and base portion before mounting with provided lever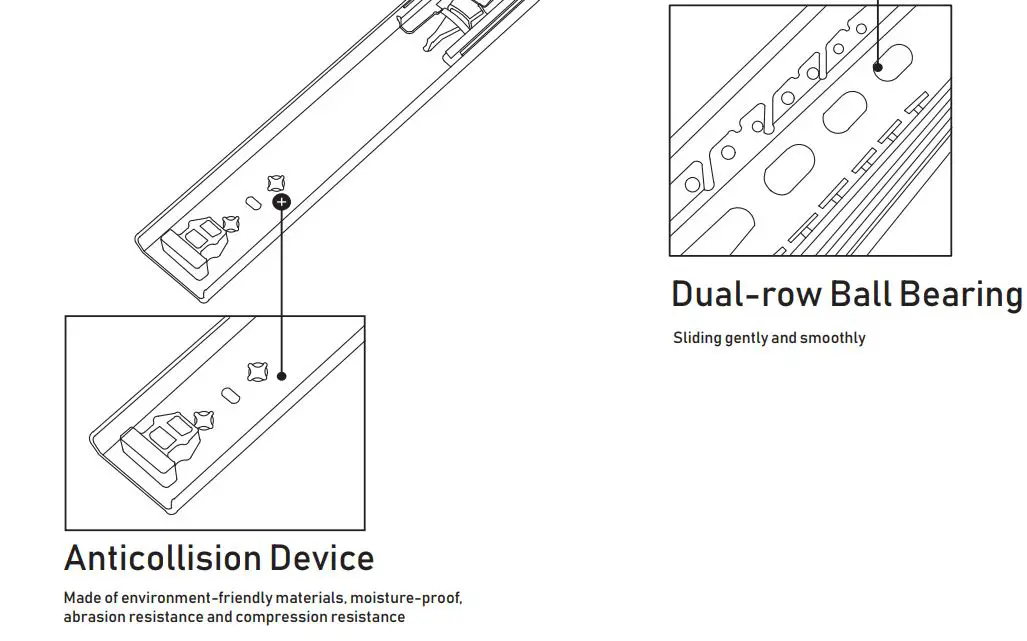 Step2 Make sure the slides are leveled during the installation process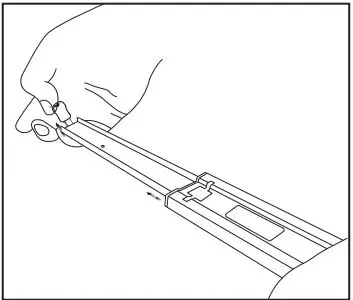 Step3 Place the outer member flush with the front edge of cabinet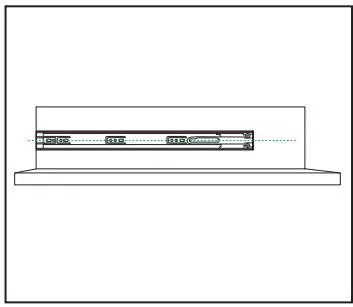 Step4 Mount the screws in the permanent mounting (Breathing) holes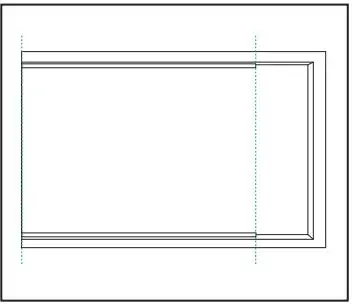 Step5 Adjust and level the inner member. mount the screws in the permanent mounting holes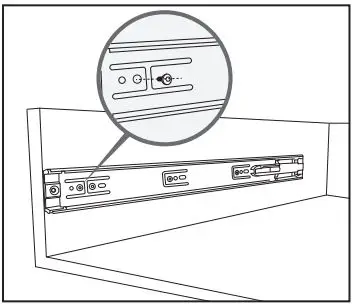 Step6 Move the metal retainer to the front of cabinet member and insert the drawer box carefully.
Installation Precautions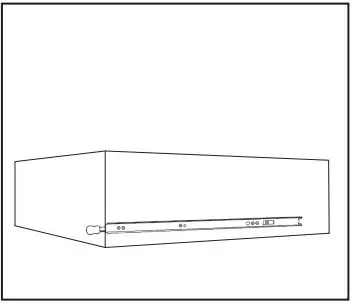 Size Table
Dimension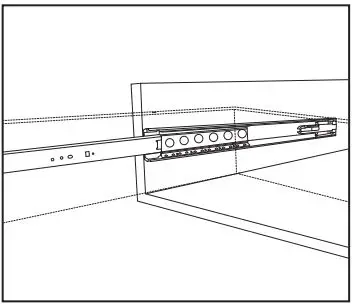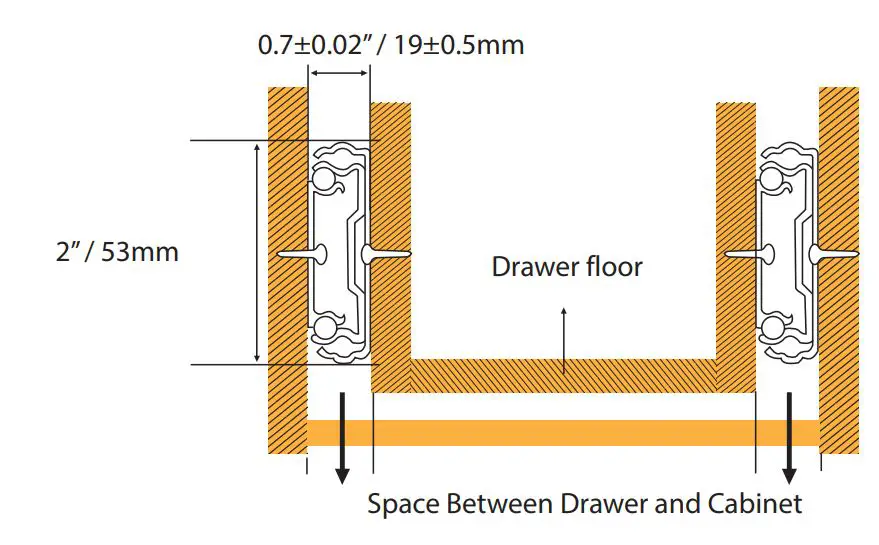 How to Chose Size
Measure the depth of the drawer ( for example, if the depth is 13in/330mm, choose 12in/300mm drawer slides. Deviations of 0.7in/20mm-1in/30mm are suitable)
Contact us
The official Website
https://vadania.com/
Email: [email protected]