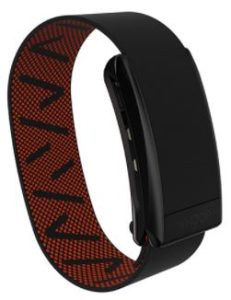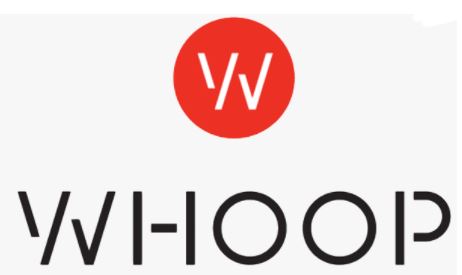 WHOOP WS40 Fitness Tracker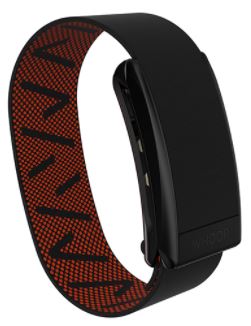 IMPORTANT SAFETY and PRODUCT INFORMATION
Health Warnings
If you have a pacemaker or other internal electronic device, consult your physician before using an athletic tracking device such as a WHOOP device.
Always consult your physician before beginning or modifying any exercise program.
The WHOOP device, apparel, accessories, and related data are intended to be used only for general informational purposes, not for medical purposes, and are not intended to diagnose, monitor, treat, cure, or prevent any disease or condition.
Heart rate, heart rate variability, and other data and insights provided are for reference only, and may be inaccurate under certain circumstances, including due to the user's physical characteristics, fit of the device, and type and intensity of activity.
Data and insights from WHOOP products should not be relied on for any health, safety or other critical applications.
Inadequate washing of the WHOOP device can lead to dermatitis. Please refer to support.whoop.com for information on how to wash your WHOOP device.
Battery Warnings
Lithium-ion polymer batteries are used in this device. If these guidelines are not followed, batteries may experience a shortened life span or may present a risk of damage to the device, fire, chemical burn, electrolyte leak, or injury.
Do not leave the device exposed to a heat source or in a high-temperature location, such as in the sun in an unattended vehicle.
To prevent the possibility of damage, remove the device from the vehicle or store it out of direct sunlight, such as in the glove box.
Do not disassemble, modify, remanufacture, puncture or damage the device or batteries.
Do not remove or attempt to remove the non-user-replaceable battery.
Do not expose the device or batteries to fire, explosion, or other hazard.
Do not immerse or expose battery pack to water beyond 1 meter for 2 hours, or to other liquids.
The charging port of the battery pack must be dried completely before charging after exposure to water.
Do not use a sharp object to remove the battery pack off of the device.
KEEP BATTERIES AWAY FROM CHILDREN.
NEVER PUT BATTERIES IN MOUTH. Swallowing can lead to chemical burns, perforation of soft tissue, and death. Severe burns can occur within 2 hours of ingestion. Seek medical attention immediately/
Do not use a charging cable that is not approved or supplied by WHOOP.
Do not operate the device outside of the temperature range of 10-35 C
When storing the device for an extended time period, store within the temperature range of 0-35 C.
Contact your local waste disposal department to dispose of the device/ batteries in accordance with applicable local laws and regulations.
WHOOP Strap 4.0
Model #: WS40
Bluetooth Qualification Declaration ID: D056704 Working Frequency Range:
BLE: 2401-2480MHz
NFC: 13.56 MHz
Maximum RF Output Power of the Product: BLE: 8dBm
NFC: 2.5W
FCC ID: 2AJ2X-WS40
IC: 22056-WS40
Model: WS40
Dealer ID: DA965050/20
TA RTTE: ER01665/21
Type: Wearable Fitness Tracker
FCC
This device complies with the FCC Rules. Operation is subject to the following two conditions:
this device may not cause harmful interference, and
this device must accept any interference received, including interference that may cause undesired operation.
Caution: The changes or modifications to this unit not expressly approved by the party responsible for compliance could void the user's authority to operate the equipment.
Note: This equipment has been tested and found to comply with the limits for a Class B digital device, pursuant to part 18 of the FCC Rules. These limits are designed to provide reasonable protection against harmful interference in a residential installation. This equipment generates, uses and can radiate radio frequency energy and, if not installed and used in accordance with the instructions may cause harmful interference to radio communications.
However, there is no guarantee that interference will not occur in a particular installation. If this equipment does cause harmful interference to radio or television reception, which can be determined by turning the equipment off and on, the user is encouraged to try to correct the interference by one or more of the following measures:
Reorient or relocate the receiving antenna.
Increase the separation between the equipment and receiver.
Connect the equipment into an outlet on a circuit different from that to which the receiver is connected.
Consult the dealer or an experienced radio/TV technician for help.
REQUIREMENTS FOR EXPOSURE TO RADIO WAVES.
The WHOOP device is a radio transmitter and receiver designed and manufactured not to exceed the emission limits for exposure to radiofrequency (RF) energy set by the Federal Communications Commission of the U.S. Government. The exposure standard for wireless devices employs a unit of measurement known as the Specific Absorption Rate, or SAR. The SAR limit set by the FCC is 1.6W/kg.
IECS
This Class B digital apparatus complies with Canadian ICES-003. This device complies with RSS(s) of the Industry Canada Rules. Operation is subject to the following two conditions:
(1) this device may not cause harmful interference, and
(2) this device must accept any interference received, including interference that may cause undesired operation.
Disposal and Recycling Information
Information for users on collection and disposal of old equipment and used batteries:
In the European Union
This symbol on the products, packaging and/or accompanying documents means that used electrical and electronics equipment and batteries should not be mixed with general household waste.
Used electrical/electronic equipment and batteries must be treated separately and in accordance with legislation that requires proper treatment, recovery and recycling of these products.
By disposing of these products correctly you will help ensure that the waste undergoes the necessary treatment, recovery and recycling and thus prevent potential negative effects on the environment and human health which could otherwise arise due to inappropriate waste handling.
For more information about collection and recycling of used products, please contact your local authorities, your waste disposal services or the point of sale where you purchased the products.
In other countries outside the EU
This symbol is only valid in the European Union. If you wish to discard used products, please contact your local authorities or dealer and ask for the correct method of disposal.
WHOOP complies with Directive 2014/53/EU and other EU Directives. WHOOP complies with BS 62368-1 and other UK Regulations. A copy of the EU and UK Declarations of Conformity are available at support.whoop.com