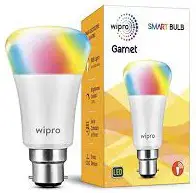 wipro Smart Light LED Bulb User Guide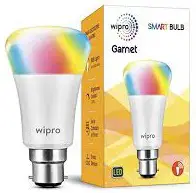 SETTING UP WIPRO SMART LIGHT
Fix the light and turn it on to start the process
Step 1: Download Wipro Next Smart Home App from Google Play or App store and register your account
Step 2: Connect your Smartphone to your Home Wi-Fi (2.4 GHz) and turn on mobile location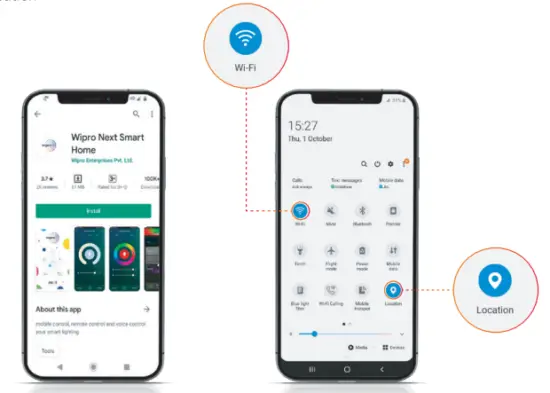 Step 3: Open the Wipro Next Smart Home App and tap on the + icon on the app to "Add device"
Step 4: Select "Light Source" (WiFi)
Step 5: Type in your home Wi-Fi Password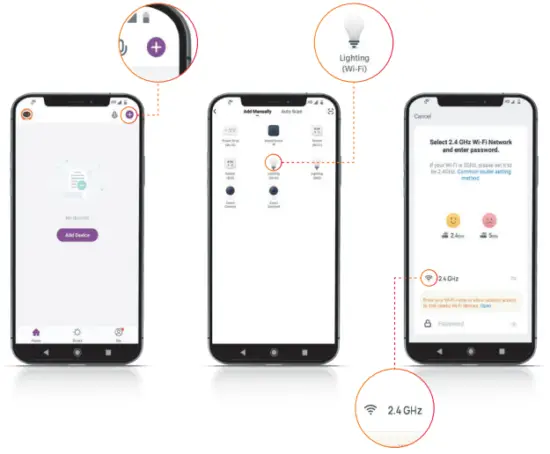 Step 6: Tap on 'confirm indicator rapidly blink' when the light starts to blink rapidly. Click on Next
(If the light doesn't blink, switch the light off and on 3 times repeatedly and wait for few seconds to make it blink)
Step 7: Wait a few seconds for the light to be added to Wipro Next Smart Home App.
Step 8: Once its added, a screen appears with the message "added successfully", then click on done to finish the pairing process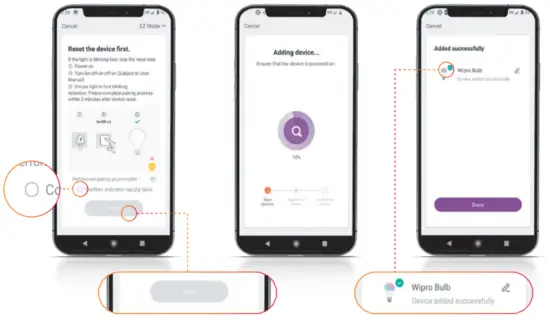 PAIR THE SMART LIGHT WITH ALEXA, BY ENABLING WIPRO NEXT SMART HOME SKILL
Step 1: Open the Alexa app and click on "More"
Step 2: Select Skills and Games
Step 3: Tap the search icon and Search for Wipro Next Smart Home Skill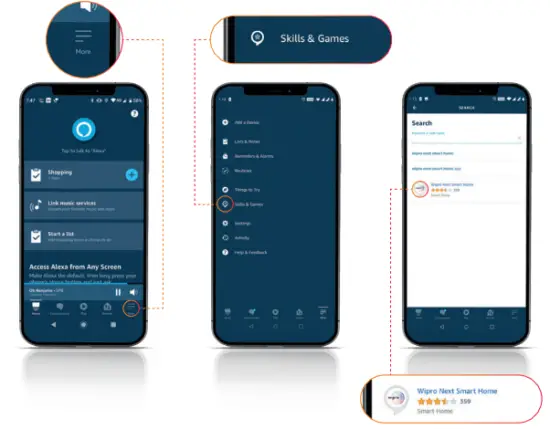 Step 4: Press "Enable to Use" to enable Wipro Next smart home skill on Alexa.
Step 5: Enter your Wipro Smart Home App credentials
Step 6: Click on "Authorize"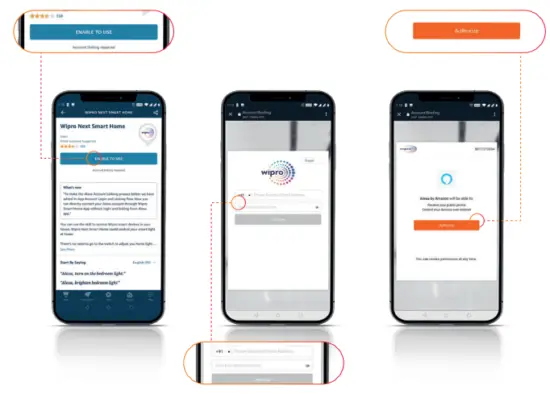 Step 8: Close" the screen, when your account is linked
Step 9: Tap on "Discover Devices"
Step 10: Select"Smart Light"from the list of discovered devices, and you're ready to go.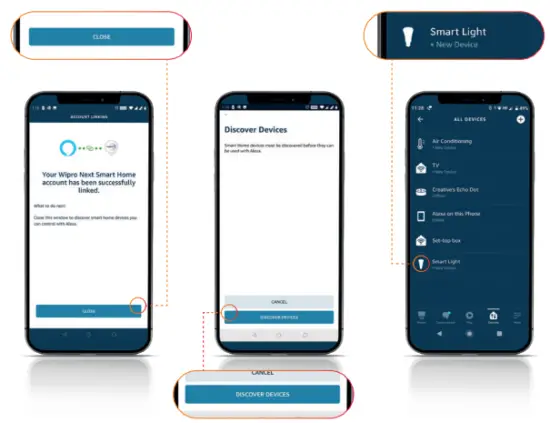 VOICE COMMANDS FOR ALEXA
To do this:
To turn on the light "Alexa, turn on smart light"
To turn off the light "Alexa, turn off Smart light"
To change the color "Alexa, turn smart light to green/ red/ yellow/ purple"
To dim the light "Alexa, dim down smart light"
To dim or brighten lights by a certain percentage "Alexa, dim/ brighten smart light by 30%"
To set the tone in a room "Alexa, set smart light to warm white"
For more information please visit Wipro Smart light: www.wiproconsumerlighting.com