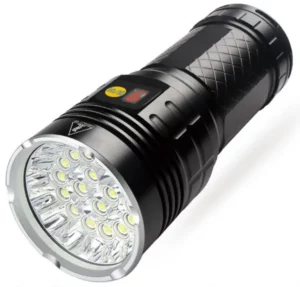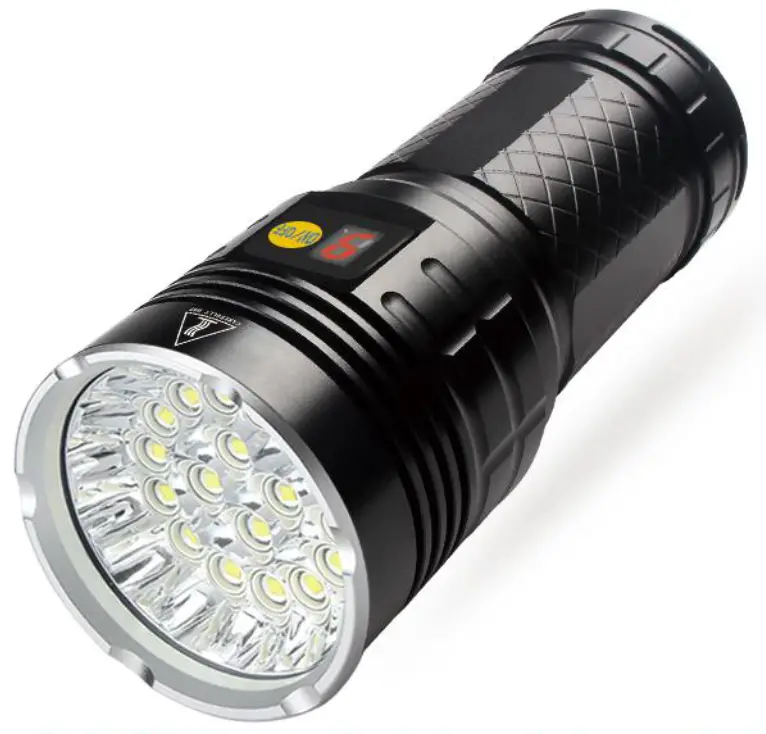 User Guide
Flashlight User Guide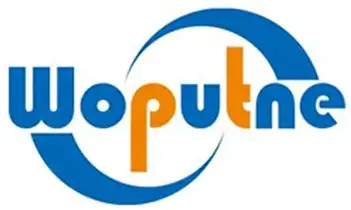 [email protected]
FR-SDJS-0309-1304 Rechargeable 10000 Lumen 18 LEDs Flashlight
Attention: Before your first use, please press the on/off switch 5 times in 3 seconds to activate the flashlight.
Product Structure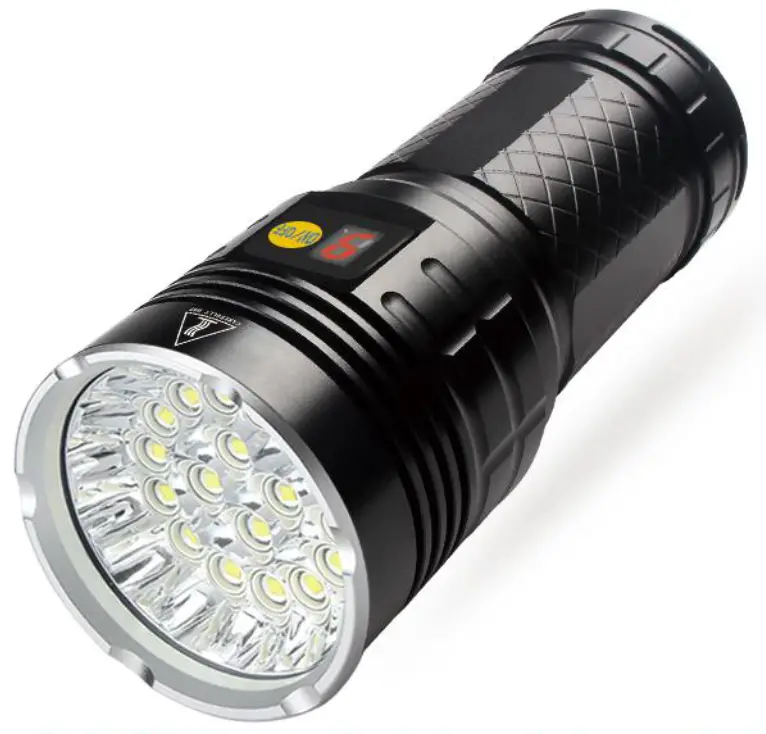 Casing Color: Black and silver
Reflector: Aluminum smooth reflector
Bulbs: 18 x CREE XM-L T6 LEDs
Switch Type: Button switch
4 Mode: High/Medium/Low/Strode
Lifespan: 50,000 hours
Max Lighting Distance: 300-500m
Battery: 4 built-in lithium batteries
Operating voltage: 3.7-4.2V
Working current: 2.5A
Charger input: AC100V-240V, 50/60Hz
Package Content
1 x Flashlight(with built-in batteries)
1 x Type-C cable 1 X Rope
How to Use?
To end up the insulating protection function: press the ON/OFF switch 5 times in 3 seconds to activate the flashlight. (IMPORTANT)
To get the high lighting mode: the first time press
To get the medium lighting mode: the second time press
To get the low lighting mode: the third time press
To get the strobe lighting mode: long press
To start up the insulating protect function: press the ON/OFF switch 5 times again to protect battery life
How to Read the Digital Screen?
1con H/E/L means high/medium/low lighting mode
Numbers 1-9 mean the quantity of electricity. Eg,9 means it is fully charged, while 1 means it's time to charge.
Flashlight Maintenance Instruction
Please press the power button 5 times to activate the light. If the flashlight is not used for a long time, please press the power button 5 times again to avoid electrolyte leakage or battery explosion. And fully recharge the battery every 3 months to maintain its activity.
Store the flashlight and battery in a cool, dry, and ventilated place. Keep away combustible and corrosive material.
Don't overcharge the item. It usually takes about 6-8hours. 3
How does It charge?
Can be only charged by a Type-C cable. Please be noted the charger is required by yourself. It is recommended to use a 5V 2A adapter.
Two ways to know how it is fully charged
1)The red light on the front screen stops blinking. It will blink when charging. This red light will not turn green.
2)The red light over the charging port on the back turns green. It is red when charging.
The indicator stops flashing Indicator turns green
Attention
According to its high power output device, it is a normal phenomenon that a flashlight generates a lot of heat. You can continue to use it. And Medium/Low mode is enough for daily uses.
The flashlight will auto turn off when the voltage of the battery is below 2.8V. Please timely recharge it.
The lithium battery will release about 1% natural discharge in the flashlight every day.
The flashlight is very bright. Do not shine it directly into anyone's eyes.
Warranty
Time: 1 Year Contact us: Amazon Message

[email protected]