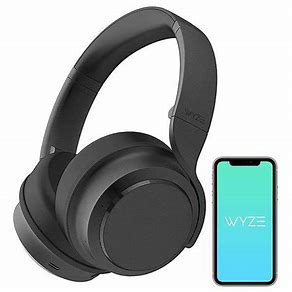 Wyze Labs WNCH1 Bluetooth Wyze Headphones 
User Manual
WELCOME TO WYZE
Thant's for getting your hands on some Wyze Headphones. If this is your fast Wim product, welcome to the Wyre family Whether you bought these to keep out on long fights or to listen to your Favorite beats, you ore on your way to a premium audio experience. Let's get started by setting up your Wyze Headphones.
IN THE BOX
Wyze Headphones x 1
carrying pouch x 1
USB Type-C Gable x 1
Audio cable x 1
Quick start guide x 1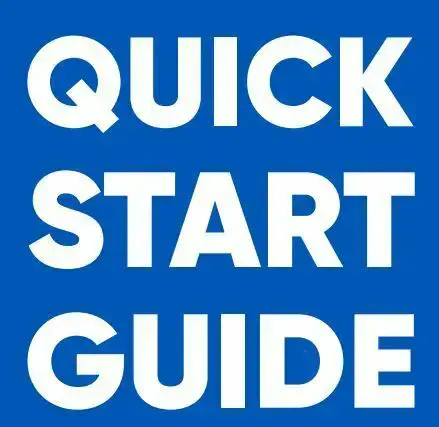 Download the Wyse app and sign in or create on account.
DOWNLOAD THE APP BY SCANNING THIS QR CODE
OR DOWNLOAD DIRECTLY FROM THE APPLE APP STORE OR GOOGLE PLAY



Tum on your Wyze Headphones by pressing and releasing the Flower/ Bluetooth" burton. The LED stouts light will tum solid blue.


BASIC OPERATIONS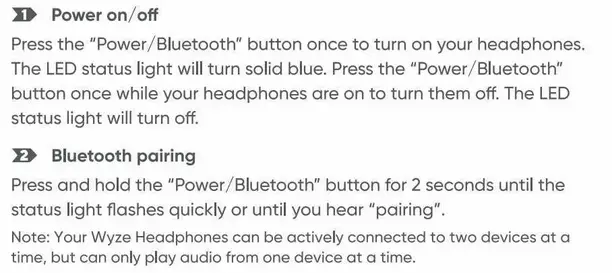 TOUCH CONTROLS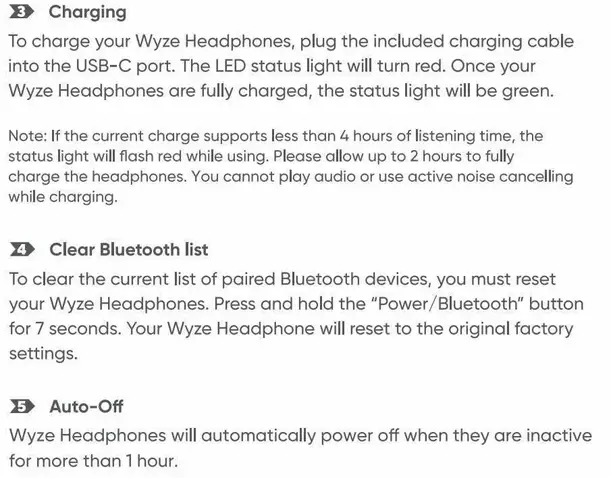 VOICE ASSISTANT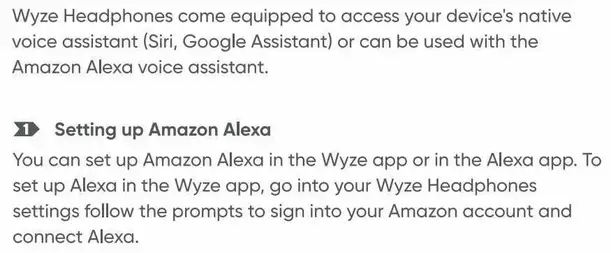 MUSIC CONTROLS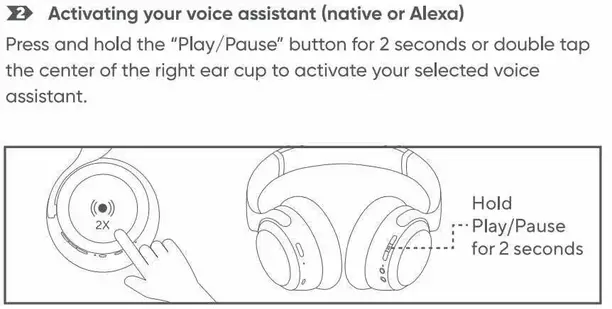 ACTIVE NOISE CANCELATION (ANC) CONTROL
Press the "ANC" button to toggle through different ANC modes:
Noise cancelation/Transparency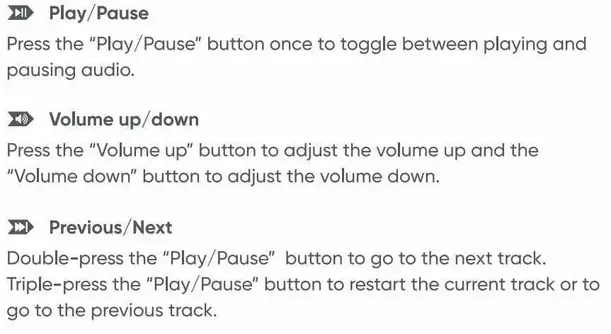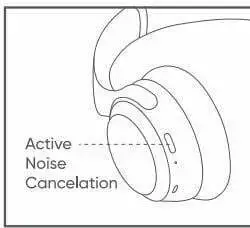 CALL CONTROL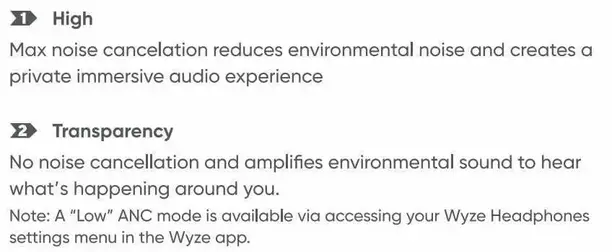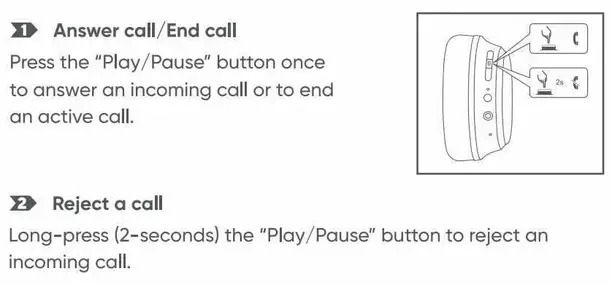 QUICK CONVERSATION

STORING WYZE HEADPHONES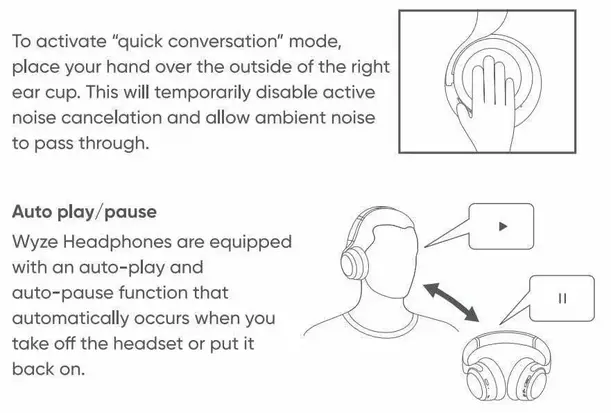 FAQs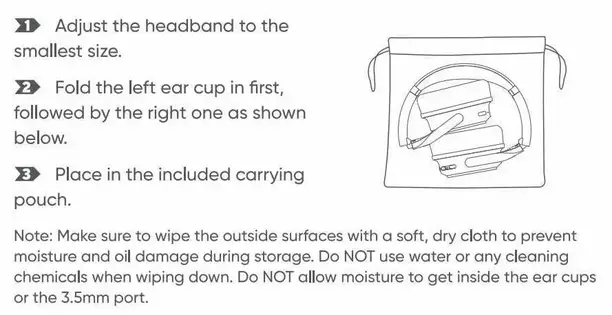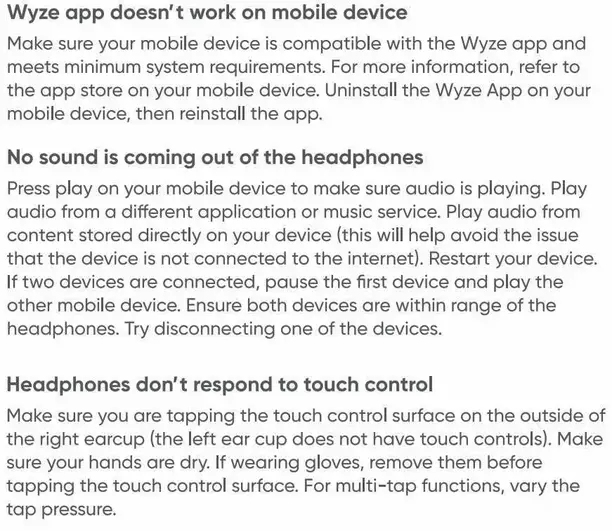 WARNING/CAUTION: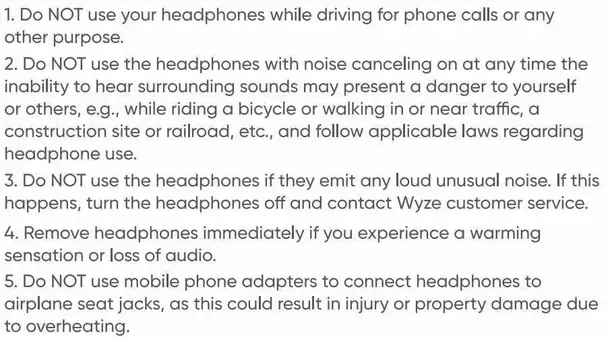 FCC WARNING: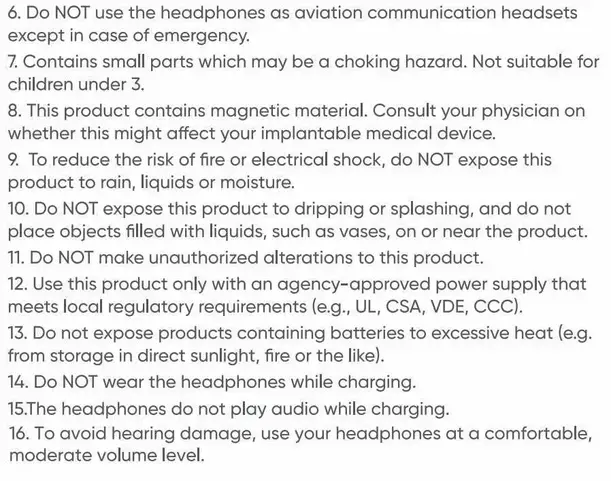 IC WARNING: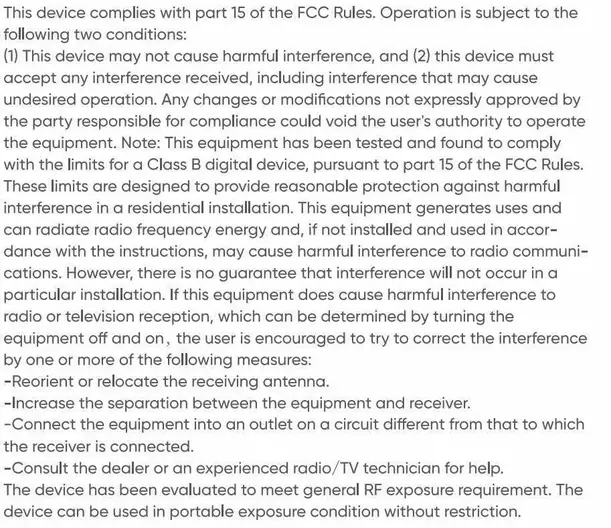 SPECIFICATIONS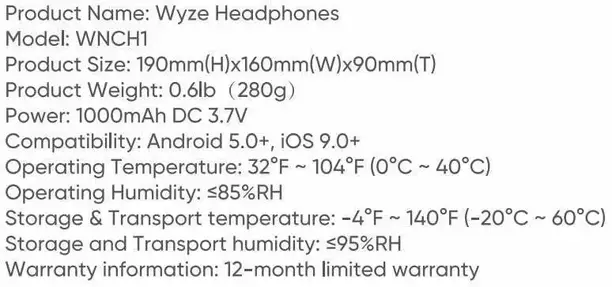 SET UP REQUIREMENTS

NEED HELP?
Contact our support wizards: https://support.wyze.com