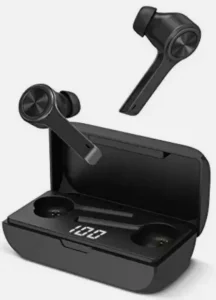 xclear TT000082 True Wireless Earbuds
STEPS FOR WEARING THE EARBUDS

STEP 1: Place the XClear Earbud inside your ear.
STEP 2: Then, rotate Earbud, back and away, to find a snug and comfortable fit. (Earbud fitting varies due to ear size).
EXAMPLES OF IMPROPER FIT

Do Not Rotate Earbuds Fully Horizontal (doing so WILL cause Earbuds to fall out).
Pairing
Open up the case to automatically Power ON earbuds. LED Lights will flash and a voice prompt will say, "Pairing".
Go to Settings. Go to Bluetooth. Select "XClear X1". Earbuds are now connected.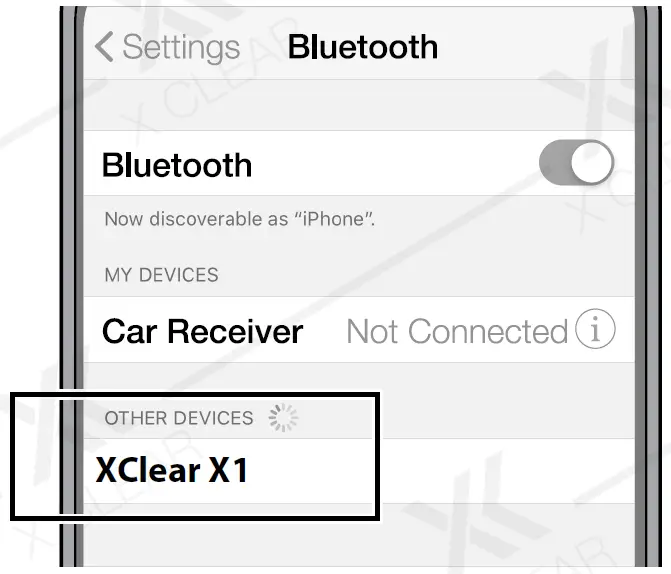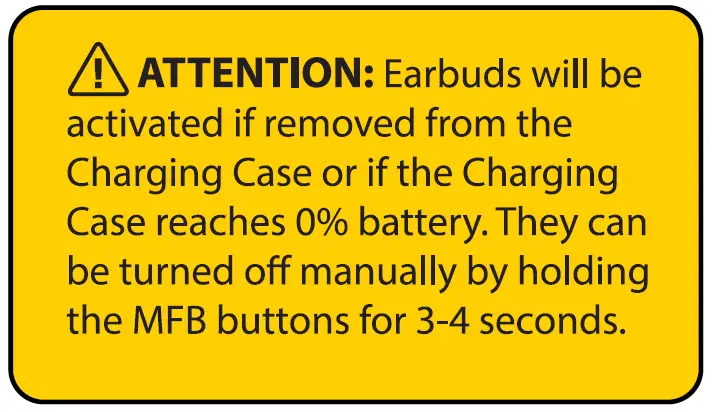 Using The Multi-Function Button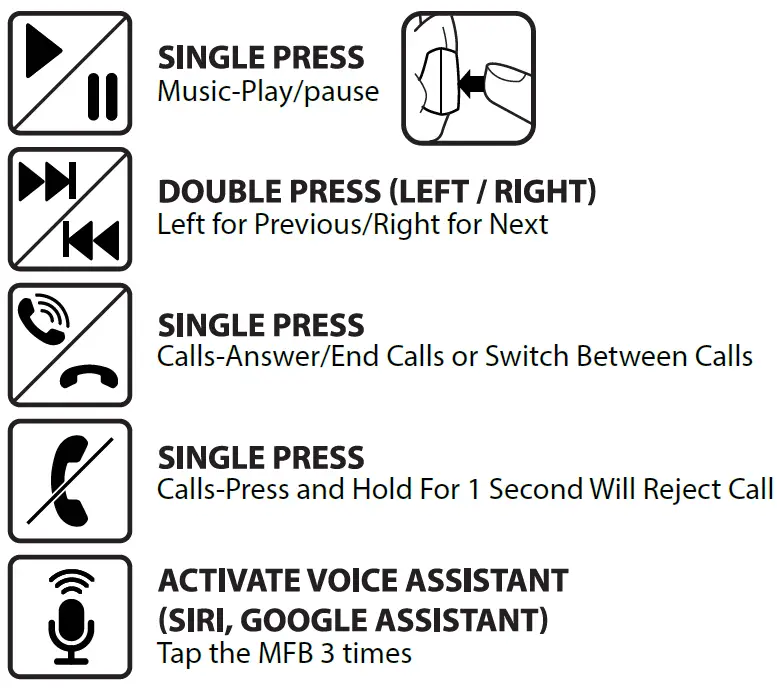 Factory Reset
Follow the 2-Step Process to perform a Factory Reset.
IMPORTANT: You MUST turn OFF the earbuds first, before you RESET them. The Factory Reset is a 2-Step Process.
Step 1: TURN OFF
Action: Hold MFB buttons for 3-4 seconds.
Result: (LED Lights will blink signalling the earbuds are OFF).
Step 2: RESET
Action: Hold MFB buttons for 10-15 seconds.
Result: (LED Lights will turn on, blink, then eventually stop).
COMPLETE
Earbuds are now RESET and enter OFF state.
IMPORTANT: Please remember to DELETE your previ-ous pairing history BEFORE you perform a Factory Reset. The Factory Reset DOES NOT remove pairing history.
FAQ
Q: What if I cannot find "XClear X1" in the Bluetooth Page?
Reason 1: Earbuds are paired to another device.
Solution: Turn OFF Bluetooth on the mistaken devices to disconnect the Earbuds. Then, pair to your preferred device.
Reason 2: Earbuds reached 0% battery life.
Solution: Place both Earbuds into Charging Case and close it. Then, charge Earbuds for 5 mins. If Charging Case has low battery, use Micro USB Cable to charge it as well.
Reason 3: Earbuds are OFF.
Solution: Press and hold MFB's for 3-4 secs. to turn ON the Earbuds.
Q: Why won't the Left and Right Earbud sync? Why is sound only emitting from one Earbud?
What if there are 2 "XClear X1" choices on the Bluetooth page?
Solution: Complete the following process: Turn OFF Earbuds (hold MFB's for 3-4 secs.). Turn ON Earbuds (hold MFB's for 5 secs.). Voice prompt will say "Pairing". White & Red LED Lights will ash slowly. Double tap MFB's (both L/R). LED Lights will flash faster. Once LED Lights flashing slows, the synching process is complete.