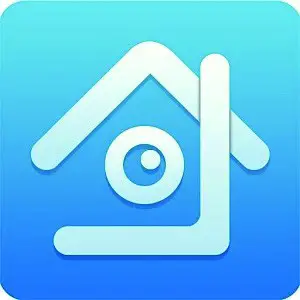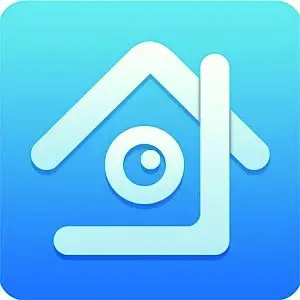 XMEye (iOS / Android)
Access via mobile devices: Operating systems: Android, iOS Software: XMEye
Download XMEye app: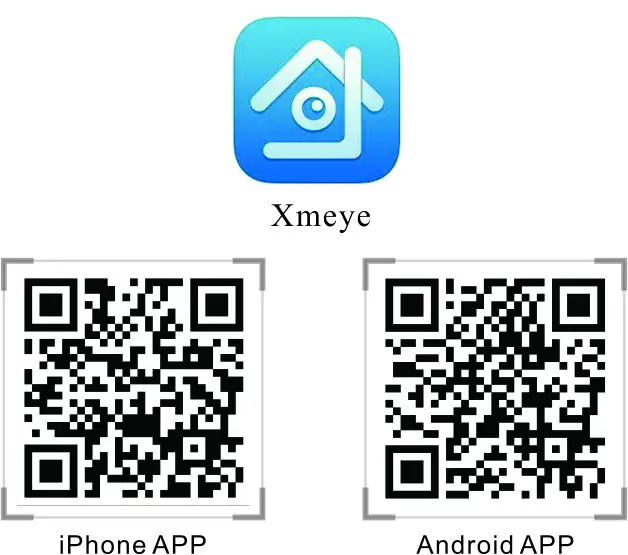 https://itunes.apple.com/en/app/id884006786 http://xmeye.net/android/xmeye.apk
Register: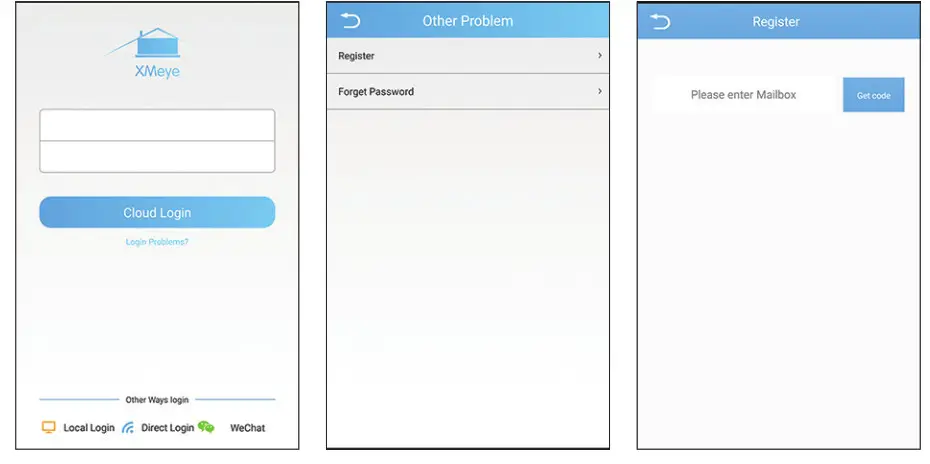 Click in the main interface "Login problems?"
Select "Register"
Add the email address you want to register with and receive the verification code. Click "Get code"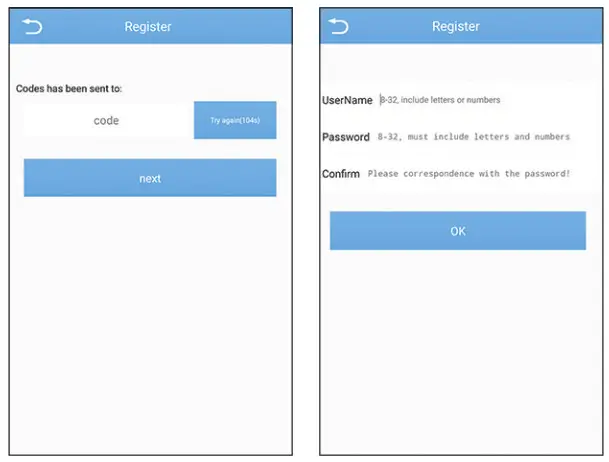 Enter the code you received by email. Click "Next"
In the next interface, add your username and password. Click "OK"
Note: Another login option in the application is "Local login".
Add the camera to your app: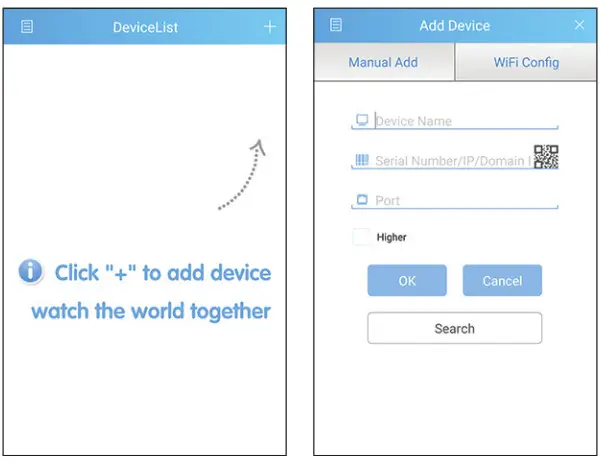 Adding camera manually:
Give a name to the camera, fill in the Serial Number or the camera IP and port.
Notes:
The camera configuration parameters (IP address, Subnet mask, Gateway, Port, Cloud ID) can be found using the "Device manager". The installer is located on the CD included in the package.
Click "IP Search".
Select the IP of your camera. The camera IP can be found on the label attached to the camera.
On the right side, you will see all camera parameters including the IP address, port, and Cloud ID.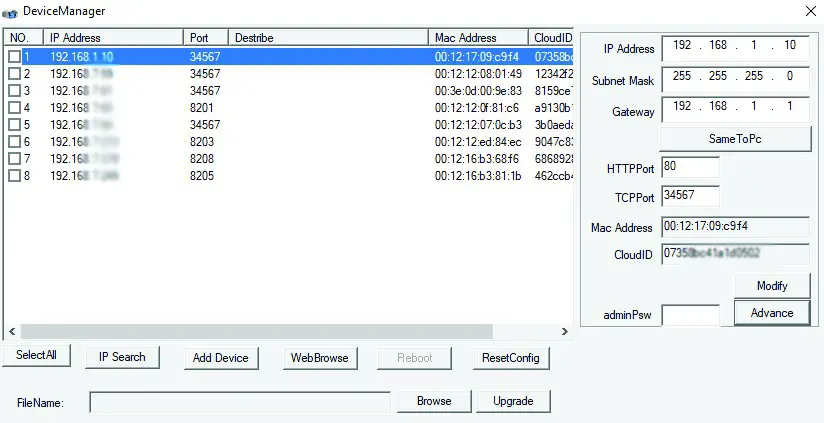 Your camcorder and computer must be on the same network. Click on the "Same to PC" button to import all the PC network parameters.
Click "Modify"
Note: Serial number can be found by scanning the QR code from the DVR menu
Add camera by network search: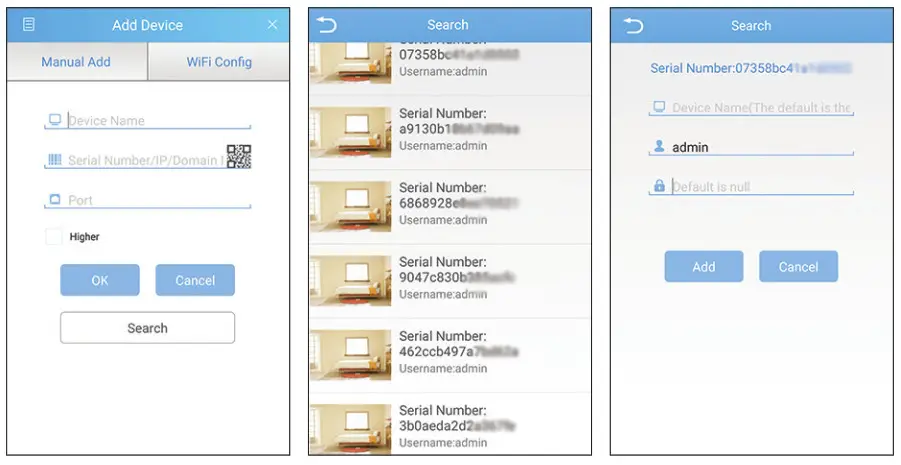 From the list of devices found on the network, choose your room.
In the next interface, fill in the user and password. (Default user is "admin" not password protected).
Preview pictures are taken by the camera:
• In the Device list, select a camera to open the viewing interface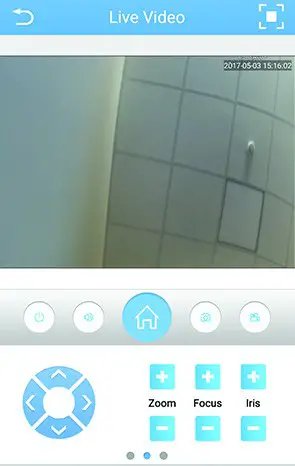 Click the icon

to capture a snapshot of the icon

to start recording.
Notes:
Image snapshots and recordings will be saved to your phone.
To play the recorded images and capture images saved in your phone, go to the "Local record":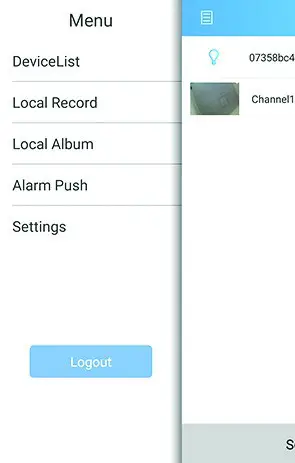 Click the icon

to open the settings menu for the selected channel: