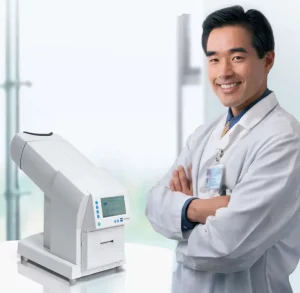 Detect vision loss from ocular diseases
Simple, Reliable, Proven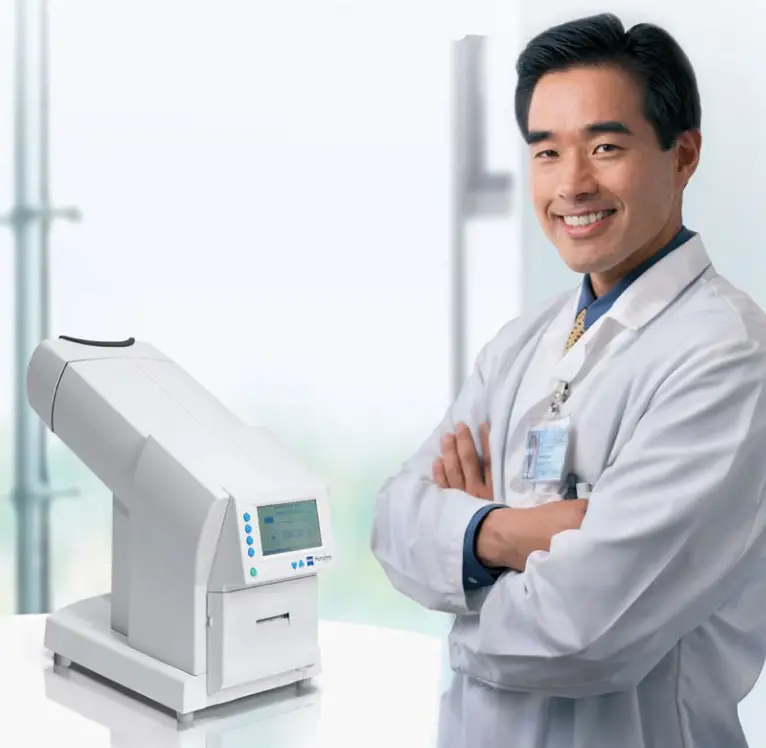 ocular diseases without specialized training
Humphrey FDT is produced by the leader in diagnostic equipment for eye disease – Carl Zeiss Meditec
The Humphrey FDT® is from Carl Zeiss Meditec, the world leader in diagnostic test equipment for ophthalmology. Carl Zeiss Meditec is also the developer and distributor of the Humphrey® Field Analyzer, the recognized gold standard in visual field testing. Humphrey Field Analyzers are used by more eye care providers than any other automated diagnostic perimeter today.
Carl Zeiss Meditec, one of the world's leading medical technology companies, offers integrated solutions for treating the four main eye diseases: vision defects (refraction), cataracts, glaucoma and retinal disorders. Diagnostic products range from slit lamps and fundus cameras to standard-setting diagnostic systems such as the Humphrey Field Analyzer, the Cirrus™ HD-OCT and the IOLMaster.® Carl Zeiss Meditec also produces surgical microscopes and innovative treatment systems for refractive laser surgery.
FDT can help your staff detect vision loss in
Clinically Validated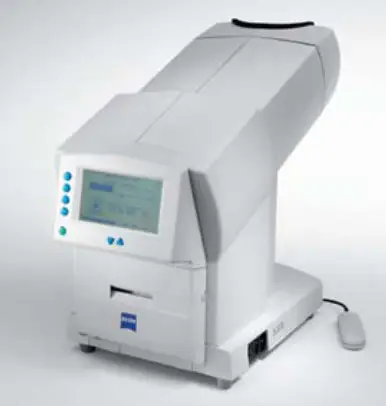 Multiple studies1-15 have shown that the Humphrey FDT detects visual field loss due to a variety of ocular diseases, including glaucoma. Thus FDT is ideal for clinics desiring to identify patients in need of ophthalmological referral.
• FDT is clinically validated in more than 170 peer-reviewed publications.
Proven Performance on Virtually all Patients
Studies have found that virtually all patients can perform this fast and simple test with reliable results:
• Beijing Eye Study: 98% patient success
• Tajimi Population Screening Study: 98.7% patient success.
The Humphrey FDT can detect visual field loss
associated with a variety of ocular diseases
Ocular diseases without specialized training
Use the FDT Anywhere:
General hospitals
Polyclinics
Community clinics
Industrial health check clinics
Optical shops
Patients with a positive FDT result can be referred for specialized ophthalmic examination. Interpretation criteria may be adjusted for local conditions.
Easy to Operate and Interpret
The FDT is optimized for use in non-ophthalmological settings and may be operated by healthcare workers having little or no specialty training in ophthalmology.
Simplified three touch operation
Patients may be tested using their own glasses
Short test: ~ 40 seconds per eye
Small footprint
Simplified interpretation of results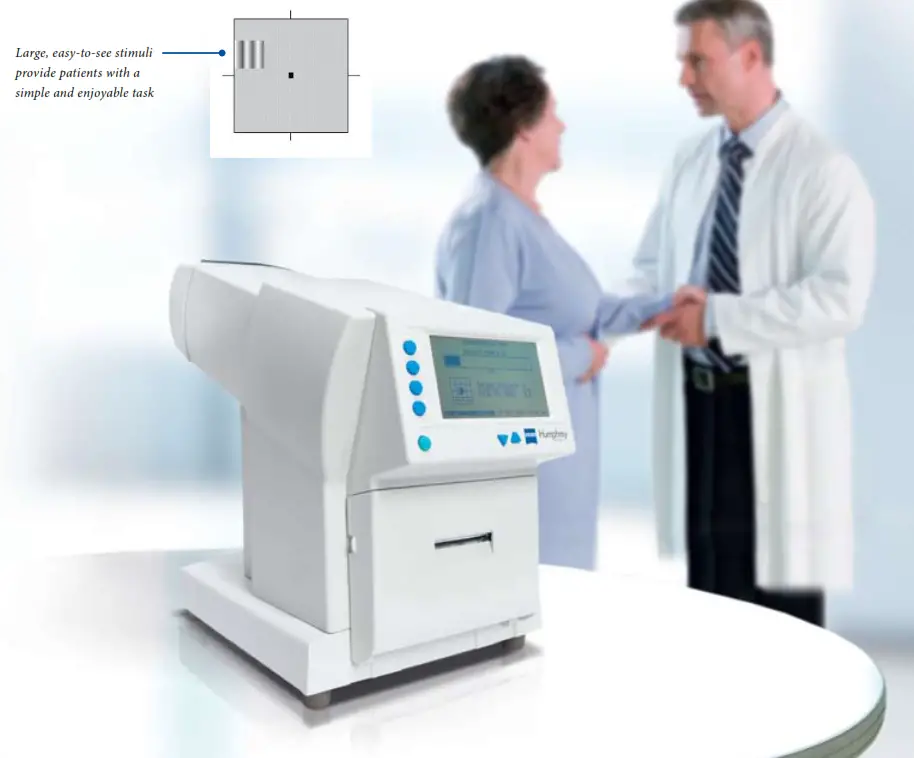 FDT is easy on patients
Comfortable headrest
Large, easily seen test stimuli
Ergonomic response button
Short testing time
The FDT is a small, automated peripheral vision testing device. The patient simply presses a response button whenever he/she sees a test stimulus. These simple perating requirements, coupled with the instrument's well-documented clinical performance, make it a natural choice to detect the effects of eye diseases on visual function.
Highly sensitive in detecting visual field loss associated with a range of eye diseases
Can be placed almost anywhere, including non-ophthalmic clinical settings
Technician operated, with minimal training
Fast and easy testing for patients in 40 seconds per eye
Simple to understand test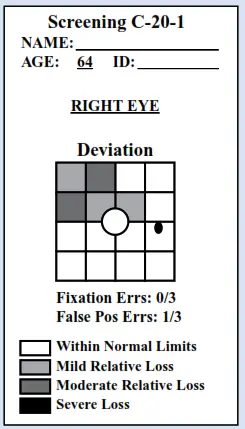 Shaded locations in the FDT printout indicate areas of visual field sensitivity that are outside normal limits.
• The results illustrated above are consistent with a diagnosis of glaucoma. The darkest symbols indicate areas of the patient's peripheral vision that were lower than that found in 99.5% of normal subjects.
The C-20-1 test emphasizes high specificity and is therefore best designed for general screening of large populations. The C-20-5 test emphasizes high sensitivity to optimize detection of early, subtle pathologic sensitivity loss, and is best designed for screening ophthalmic patients with risk factors or symptoms associated with eye diseases.
Humphrey FDT Perimeter
SAP# 000000-1781-970 FDT .2415 0909
The contents of the brochure may differ from the current status of approval of the product in your country. Please contact your regional representative for more
information. Subject to change in design and scope of delivery and as a result of ongoing technical development. © 2009 by Carl Zeiss Meditec, Inc. All copyrights reserved. Cirrus HD-OCT, Humphrey, Humphrey FDT and IOLMaster are either registered trademarks or trademarks of Carl Zeiss Meditec, Inc. in the United States and/or other countries. Printed in XXXX XM
Carl Zeiss Meditec, Inc.
5160 Hacienda Drive
Dublin, CA 94568
USA
Phone: +1 925 557 4100
Toll free: 1 800 342 9821
Fax:
+1 925 557 4101
[email protected]
www.meditec.zeiss.com/us
Carl Zeiss Meditec AG
Goeschwitzer Str. 51-52
07745 Jena
Germany
Phone: +49 36 41 22 03 33
Fax: +49 36 41 22 01 12
[email protected]
www.meditec.zeiss.com