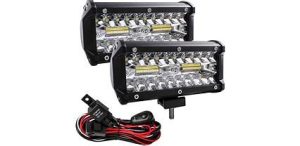 ZMOON Vehicle Light Bar Operating Manual
300*135mm
Fit for all 9-30v vehicles and devices, such as Off-Road, Heavy Duty, Jeep, SUV, ATV, UT V, Truck, Car, Boat etc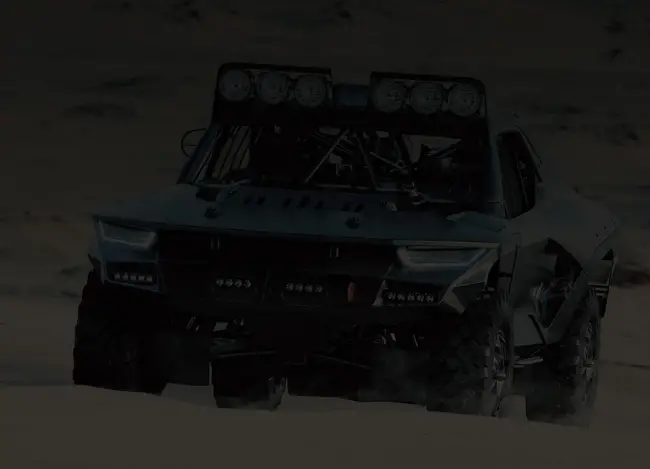 INSTALLATION BRACKETS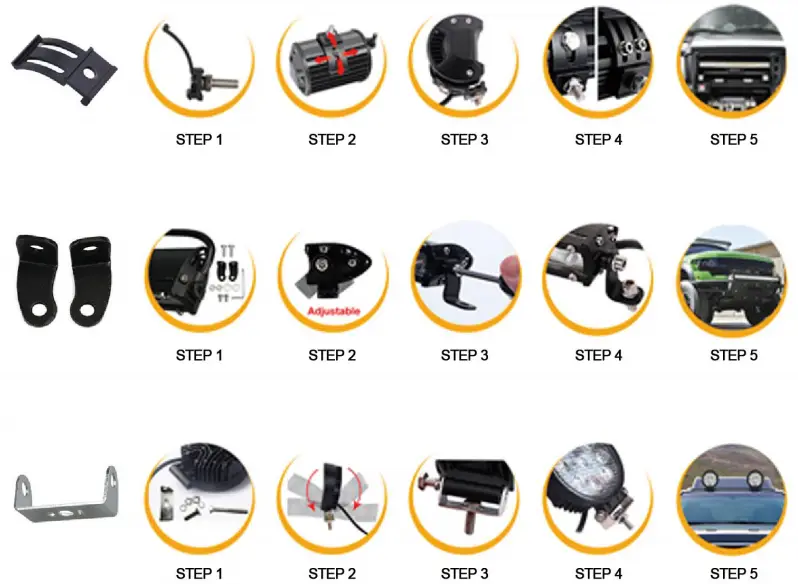 Step 1
Install the slider with bolts
Step 2
Install the bracket on light bar and slide it to the expected position
Step 3
Mounting the bolts to hold the bracket tightly as the picture shows
Step 4
Once your brackets has been installed as the picture shown means mission complete
Step 5
Find a place ready for the light bar installed on your vehicle as the picture shows
WARM TIPS
Light didn't work?
—– You can re-detect whether the line is connected, or you can directly connect the light to the positive and negative of the battery to check if it works.
Not waterproof?
—– One or two vent holes are usually designed for heat dissipation and to prevent deformation of the lamp caused by thermal expansion and contraction, so it is normal for water vapor to be inside the light, as long as the light turns on, it will evaporate quickly.
Hard to install?
—– Please (carefully) read the instructions included in the package.
Missing accessories or broken bracket?
—– Check whether the package has been opened, and then you can ask for help through the order page, we will provide you with a satisfactory solution, such as reissue.
We will always provide you the best products and service. Your encouragement will keep us moving forward.We sincerely hope that we'll have more chances to serve you.
FACTORY REAL SHOT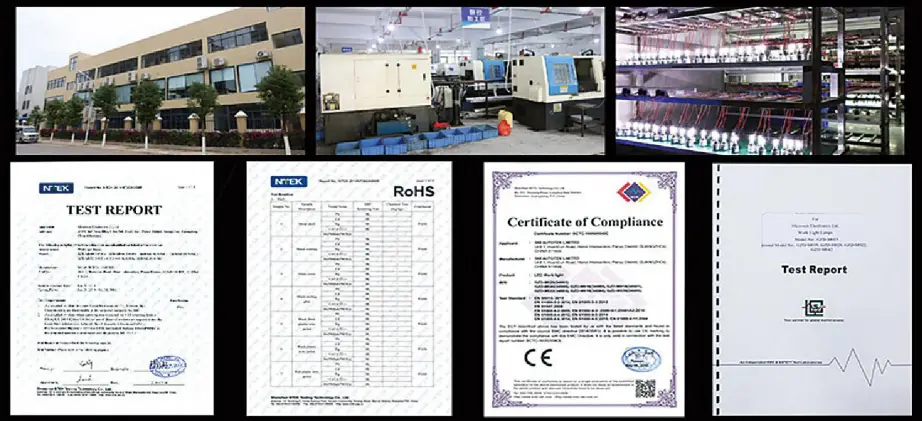 Quick and Easy installation
Connect the red/black wire of the switch to your car battery or any other power provide system.
Connect the light bar and harness, If you has a 2-terminal harness:
Black to black, connect the red and remaining color wires to the same terminal.
Turn on on/off button of switch to test the lights bar.
Cautions:
It is strongly recommended to use professional LED light bar wiring harness installation!
All the exposed wires needed to be wrapped by electrical tape to avoid a short circuit.