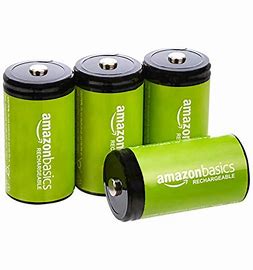 Amazonbasics
Caution
Always insert batteries correctly with regard to polarity (+ and —) marked on the battery and the product.
Do not short-circuit batteries.
Do not force discharge batteries.
Do not heat, weld, solder, dismantle or deform batteries.
Do not mix old and new batteries or batteries of different types or brands.
Exhausted batteries should be immediately removed from product and properly charged.
Do not dispose of batteries in fire.
Keep batteries out of the reach of children.
Do not allow children to replace batteries without adult supervision.
Store unused batteries in their original packaging away from metal objects. if already unpacked, do not mix or jumble batteries.
Remove batteries from product if it is not to be used for an extended period of time unless it is for emergency purposes.
Store batteries in well ventilated, dry and cool conditions.
Clean the battery contacts and also those of the product prior to battery installation.
If the battery leaks avoid contact with skin and eyes. Rinse affected areas immediately with plenty of clean water, then consult a doctor.
Charge the rechargeable batteries using a battery charger from a reputable manufacturer.
Once a battery charger indicates batteries are fully charged, remove the batteries from the charger.
Do not leave charging batteries without supervision.
Do not store unused batteries for long periods of time with less than 20% of charge.
Charge batteries at least once every 3-6 months.
Battery Disposal
Do not dispose of used batteries with your household waste. Take them to an appropriate disposal/collection site.
Warranty Information
To obtain a copy of the warranty for this product:
US: amazon.com/AmazonBasics/Warranty
UK: amazon.co.uk/basics-warranty
US: +1-866-216-1072 / UK: +44 (0) 800-279-7234
Feedback and Help
Love it? Hate it? Let us know with a customer review.
US: amazon.com/review/review-your-purchases#
UK: amazon.co.uk/review/review-your-purchases#
US: amazon.com/gp/help/customer/contact-us
UK: amazon.co.uk/gp/help/customer/contact-us