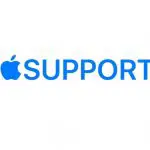 Cut, copy, and paste between iPod touch and other devices
You can cut or copy content (a block of text or an image, for example) on your iPod touch, then paste it on another iPhone, iPad, iPod touch, or a Mac computer, and vice versa.
For Universal Clipboard to work, you need to be signed in with the same Apple ID on all your devices. Your devices need to be connected to Wi-Fi, be within Bluetooth range of one another (about 33 feet or 10 meters), have Bluetooth turned on in Settings and have Handoff enabled. (iOS 10, iPadOS 13, macOS 10.12, or later required.)
You need to cut, copy, and paste your content within a short period of time.
Copy, cut, or paste
Copy: Pinch closed with three fingers.
Cut: Pinch closed with three fingers two times.
Paste: Pinch open with three fingers.
You can also touch and hold a selection, then tap Cut, Copy, or Paste.
For more information about selecting text or placing the insertion point, see Type with the onscreen keyboard on iPod touch.