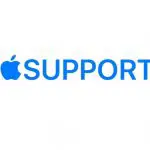 Take Flyover tours in Maps on iPod touch
In the Maps app you can fly over many of the world's major landmarks and cities. Flyover landmarks are identified by the Flyover button on their information cards. Flyover cities are indicated by

next to their names in map view.
View a city or landmark from above
Tap the name of a city (in map or satellite view) or the name of a landmark.If you don't see markers for cities, zoom out, or if you're using transit view, tap then choose Map or Satellite.
Tap Flyover on the information card.


Do any of the following:

Change viewing direction: Point or tilt iPod touch in the direction you want to view.
Move around: Drag a finger in any direction. To rotate perspective, touch and hold the screen with one finger, then continue holding it in place while you drag another finger around it.
Watch an aerial 3D tour: Tap Start Tour or Start City Tour in the card at the bottom of the screen. (If you don't see the card, tap anywhere on the screen.)

To return to the map, tap (tap anywhere on the screen if you don't see ).
For a list of sites with Flyover, see the iOS and iPadOS Feature Availability website.