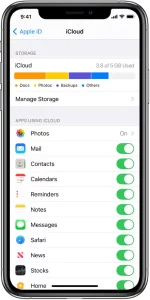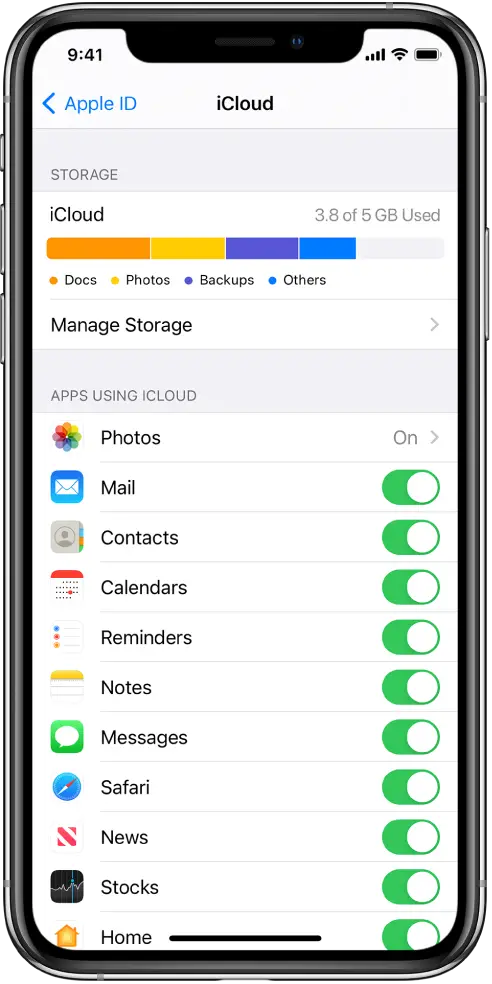 Your Apple ID is the account you use to access Apple services such as the App Store, the iTunes Store, Apple Books, Apple Music, FaceTime, iCloud, iMessage, and more.
Use iCloud to securely store your photos, videos, documents, music, apps, and more—and keep them updated across all your devices. With iCloud, you can easily share photos, calendars, locations, and more with friends and family. You can even use iCloud to help you find your iPhone if you lose it.
iCloud provides you with a free email account and 5 GB of storage for your mail, documents, photos and videos, and backups. Your purchased music, apps, TV shows, and books don't count against your available storage space. You can upgrade your iCloud storage right from iPhone.
Sign in with your Apple ID
If you didn't sign in during setup, do the following:
Go to Settings
Tap Sign in to your iPhone.
Enter your Apple ID and password.If you don't have an Apple ID, you can create one.
If you protect your account with two-factor authentication, enter the six-digit verification code.
If you forgot your Apple ID or password, see the Recover your Apple ID website.
Change your Apple ID settings
Go to Settings > [your name].
Do any of the following:
Change your iCloud settings
Go to Settings > [your name] > iCloud.


Do any of the following:

See your iCloud storage status.
Upgrade your iCloud storage—tap Manage Storage > Change Storage Plan.
Turn on the features you want to use, such as Photos, Mail, Contacts, and Messages.
Ways to use iCloud on iPhone
Keep the following content up to date:
You can also do the following: