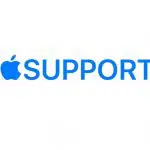 Pay with
On websites that support Apple Pay, you can start a purchase in Safari on your Mac and complete the payment with your Apple Watch.
To confirm payments on your Apple Watch, you need to be signed in to iCloud with the same Apple ID on your iPhone and your Mac. Your Apple Watch and Mac need to be near each other and connected to Wi-Fi.
Shop on your Mac and pay on Apple Watch
When you're shopping online in Safari on your Mac, choose the Apple Pay option during checkout.
Review the payment, shipping, and billing information on your Mac and ensure that it displays "Confirm with Apple Watch."
If it does, double-click the side button to pay with your Apple Watch.If it doesn't, from your Mac, choose a card you use on your Apple Watch.
Turn off Apple Pay payments on Mac
By default, you can use your Apple Watch to confirm Apple Pay payments made on your Mac. If you don't want to confirm payments with your Apple Watch, follow these steps:
Open the Apple Watch app on your iPhone.
Tap My Watch, tap Wallet & Apple Pay, then turn off Allow Payments on Mac.