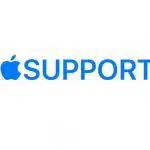 Set up
VoiceOver can help you set up your Apple Watch and pair it with your iPhone. To have VoiceOver speak, touch and hold the display, then move your finger around or swipe left or right. Double-tap to activate the highlighted item. For information about using VoiceOver with your Apple Watch, see Use VoiceOver on .
Set up Apple Watch using VoiceOver
If your Apple Watch isn't on, turn it on by holding down the side button (below the Digital Crown).
On your Apple Watch, turn on VoiceOver by triple-clicking the Digital Crown.
Bring your iPhone near your Apple Watch.
On your iPhone, select Continue, then double-tap.
On your iPhone, tap Set Up Apple Watch, then double-tap.
To try automatic pairing, point the iPhone camera at the watch from about 6 inches away.When you hear the pairing confirmation, follow the spoken prompts. If you have difficulty, you can try manual pairing; follow steps 7 through 13.
On your iPhone, select Pair Apple Watch Manually, then double-tap.
On your Apple Watch, select the Info button in the bottom-right corner, then double-tap.
On your Apple Watch, select your Apple Watch ID near the top of the screen. You hear the unique identifier for your Apple Watch—it's something like "Apple Watch 52345".
On your iPhone, select this same identifier, then double-tap.
Select the six-digit pairing code on your Apple Watch to hear it.
Enter the pairing code from your Apple Watch on your iPhone using the keyboard.When pairing succeeds, you feel a tap from Apple Watch and you hear "Your Apple Watch is paired." If pairing fails, tap to respond to the alerts. Your Apple Watch and the Apple Watch app on your iPhone reset so you can try again.
On your iPhone, choose Restore from Backup or Set Up as New Apple Watch, then double-tap.
Follow the spoken prompts to continue setting up your Apple Watch.
When you've completed setup, Apple Watch syncs with your iPhone. This takes a few moments—tap Sync Progress on your iPhone to hear progress. When you hear "sync complete" your Apple Watch is ready to use, displaying the watch face. Swipe left or right to explore watch face features.
See alsoSet up and pair your with iPhone